Spojmie Ahmady Nasiri | Pleasanton Immigration Lawyer | California
Spojmie Ahmady Nasiri
Immigration, Deportation, Visa, General Practice
6200 Stoneridge Mall Road
94588
Pleasanton
CA
VERIFIED ✓
Profile

LAW

POINTS

™

49

/ 100

LAWPOINTS™ measure the overall completeness of a Lawyer's profile. More complete profiles are ranked higher and help visitors select the right lawyer faster.

We help paid Members build more complete and informative profiles.

LAWPOINTS™ do not measure a Lawyer's reputation.

More Info for Lawyers

Free Consultation ✓
No Misconduct Found ✓
Accepts Credit Cards ✓
Accepts Lawyer Referrals ✓
Reviews Pro Bono Cases ✓

LAWYER

ID

™

Not Available

LawyerID™'s identify each individual within Lawyer.com's directory of 2M global lawyers and help to ensure that the most accurate, up-to-date records are being kept on every lawyer. If you are a practicing lawyer without a LawyerID prominently displayed on your Lawyer.com profile, please call 800-840-0600 to receive one.

Contact Us
Trusts Divorce Litigation Accident & Injury Estate Planning

7901 Stoneridge Drive Pleasanton 94588 US

Employment Employee Rights Entertainment Sports Real Estate

7950 Dublin Blvd Dublin 94568 US

Divorce & Family Law

239 Main St Pleasanton 94566 US

Accident & Injury Personal Injury Wrongful Death Car Accident Motor Vehicle

3736 Fallon Road, #415 Dublin 94568 US

Divorce & Family Law Business Business Organization Contract Corporate

365 North Canyons Pkwy. Livermore 94550 US

Landlord-Tenant Accident & Injury Construction Insurance Lawsuit & Dispute

2603 Camino Ramon, suite 200 San Ramon 94583 US

Divorce & Family Law

2500 Old Crow Canyon Road Suite 214 San Ramon 94583 US

Divorce & Family Law Estate Business

18 Crow Canyon Court San Ramon 94583 US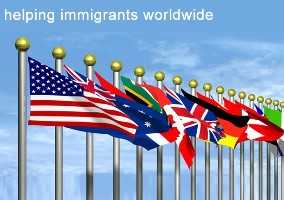 Spojmie Nasiri, principal attorney, is a first generation immigrant herself who understands through personal experience how difficult and emotionally draining American immigration process can be. Mrs. Nasiri's education, community involvement and associations reflect her outstanding dedication in the area of immigration law. She received her Bachelor of Arts degree in Political Science from the University of California, Davis and her Juris Doctorate from Golden Gate University, School of Law. Mrs. Nasiri is a member of the California State Bar and is admitted to practice before the California Supreme Court and the U.S. District Court for the Northern District of California. Mrs. Nasiri currently practices immigration law exclusively and is an active member of the American Immigration Lawyers Association.
In addition to her practice, Mrs. Nasiri serves as a pro bono attorney with the Immigration Law Clinic at the University of California, Davis where she provides individual representation, pro bono referrals, and pro se materials to detained immigrants. She is also an avid volunteer at the Immigrants' Rights Clinic at Stanford University and provides legal services at the Afghan Coalition in Fremont, California and the Afghan community throughout the United States and worldwide.
Mrs. Nasiri has extensive experience with all types of immigration and deportation defense matters. She has conducted know-your-rights presentations on a variety of legal issues affecting immigrant groups at the West County Detention Center in Richmond, California and Yuba County Detention Facility in Marysville, California. She assists clients with a wide variety of immigration matters, including applications with the consulates and U.S. Citizenship and Immigration Services, representing clients detained by the Department of Homeland Security, defending immigrants in removal proceedings in Immigration Court, and representing clients in criminal immigration proceedings in federal court. In addition to English, Mrs. Nasiri is fluent in Pashto and Farsi.
Lawyer.com Member Questionnaire

Please describe a case(s) in the last year or two where you made a big difference.
In the last two years, the cases where I have made a difference is in deportation and family based immigration cases. Several of my clients have been detained my immigration officials and were set to be deported within weeks of retaining our office. I was not only able to help my clients get released from immigration custody, but also defend their deportation cases in immigration and ultimately get them legal immigration status in the United States. Now they all have legal status and working legally in the United States. I have also processed family bases petitions and united families within a short period of time by preparing client's cases thoroughly and following up on the status of these cases until approval was obtained from USCIS.

How did you build a successful practice?
I built my successful immigration law practice through hard work and dedication. However, most importantly I zealously represented my clients, while earning their trust and ultimately getting more clients from referrals to friends and family members.

What should clients look for in a lawyer?
I think the most important attributes a client should look for in a lawyer is not only their experience but how honest, ethical and responsive the attorney is to the needs of their clients. You can have a very experienced attorney, but when the attorney is not ethical or not responsive to their client's need, then this is the wrong attorney for the client.

How important is local knowledge to the success of your cases?
Immigration law is very complex and constantly changing. Is is very important to have an immigration attorney who has up to date knowledge of the immigration laws and also one who has experience working in the local immigration court and knows the local immigration court's procedures.

What information can you provide in a free phone consultation?
I provide a free 30 minute consultation and I do a general intake to determine the client's immigration issues and how they can proceed with their case.

What information do you need in a free phone consultation?
If there are immigration related documents in the client's possession, I would like to have copies of these documents in order to effectively advise the client.

What differentiates you from other lawyers in your community?
I think what differentiates me from other attorneys in my community is first, I am one of the few immigration attorney in the Tri Valley Area that has experience doing deportation defense related immigration cases. I am also very passionate about what I do and I am very responsive to client's phone calls, questions and inquires and I involve my clients every step of the way in their immigration related case so they know everything that is going on in their case. Although this is time consuming for me as an attorney, I think this is the key to why my client's are very satisfied with our law firm's service. My client reviews online speak for themselves.

What is the most rewarding aspect of your job?
The most rewarded part of my job is getting the end results for the client and having them satisfied with my work and earning their trust through referrals to family and friends.

What are your other interests in addition to law?
I love to go camping, hiking, anything out door with my family.

Are you involved in your community?
I am very much involved in my community. I do a lot of out reach in the Hispanic community in the Tri-Valley Area and I do a lot of free workshops on immigration to students and the community at large. I also work with several organizations that visit federal immigration detention centers to provide Know Your Rights presentation on immigration to immigration detainees who otherwise would have no access to immigration related legal assistance.

| Position | Organization | Location | Duration |
| --- | --- | --- | --- |
| School | Degree | Major | Graduation |
| --- | --- | --- | --- |
| Golden Gate University, School of Law | J.D. | Law School | 2003 |
| University of California, Davis | B.A. | Political Science and Government | 1998 |
| State / Court | Date |
| --- | --- |
| CA | 2006 |
Attorney is a member of of the following organizations:

American Immigration Lawyers Association

State Bar of California

Alameda County Bar Association

East Alameda County Bar Association

Contra Costa County Bar Association

Afghan American Bar Association Membership Committee

Bay Area Association of Muslim Lawyers

South Asian Bar Association
Sun.
Mon.
Tue.
Wed.
Thu.
Fri.
Sat.
Closed
Closed

Lawyers with longer memberships tend to have more experience so we use the Membership date to help prioritize lawyer listings on search pages.
| Verified Credentials | Date Verified |
| --- | --- |
---
Above credentials have been verified independently by Lawyer.com.
Service Type: Private
Language: Attorney and staff are fluent in Pashto, Farsi and Dari.
https://www.lawyer.com/seal/1733791i.png, https://www.lawyer.com/seal/1733791p.png, https://www.lawyer.com/seal/1733791f.png, https://www.lawyer.com/seal/1733791v.png, https://www.lawyer.com/seal/d/featured-medium.png, https://www.lawyer.com/seal/d/verified-medium.png, https://www.lawyer.com/seal/d/featured-small.png, https://www.lawyer.com/seal/d/verified-small.png,
To recommend or link to this lawyer as a trusted attorney, we have provided a list of sample links. Please choose the one that meet your needs.
| Change Date | Change Field | Previous Content |
| --- | --- | --- |
Spojmie Ahmady Nasiri
6200 Stoneridge Mall Road
Suite 300
Pleasanton, CA 94588
37.690215,-121.90223
MAIN LOCATION
6200 Stoneridge Mall Road
Suite 300
Pleasanton, CA 94588
---
Other Locations:
We Service Clients In:

San Francisco Bay Area • Nationally • Internationally • Alameda County • Contra Costa County • Santa Clara County • Marin County • San Francisco County • Santa Clara County • Solano County • Sonoma County • Sacramento County • Napa County • Yolo County • Yuba County • Stanislaus County
SAMPLE LEGAL CASES
On April 4, 2018, the Department of Justice (DOJ) announced that it had filed civil denaturalization lawsuits against two convicted war criminals of the former Yugoslavia.
Are you in danger of defaulting on your student loan or are you experiencing other related financial difficulties? Contact Fitzgerald & Campbell, APLC now so one of our experienced student loan debt attorneys can review your case and discuss all the available options with you.
This article answers four basic questions about timeshare ownership.