4 Frequently Asked Questions About St. Louis Uber Car Accidents
4 Frequently Asked Questions About St. Louis Uber Car Accidents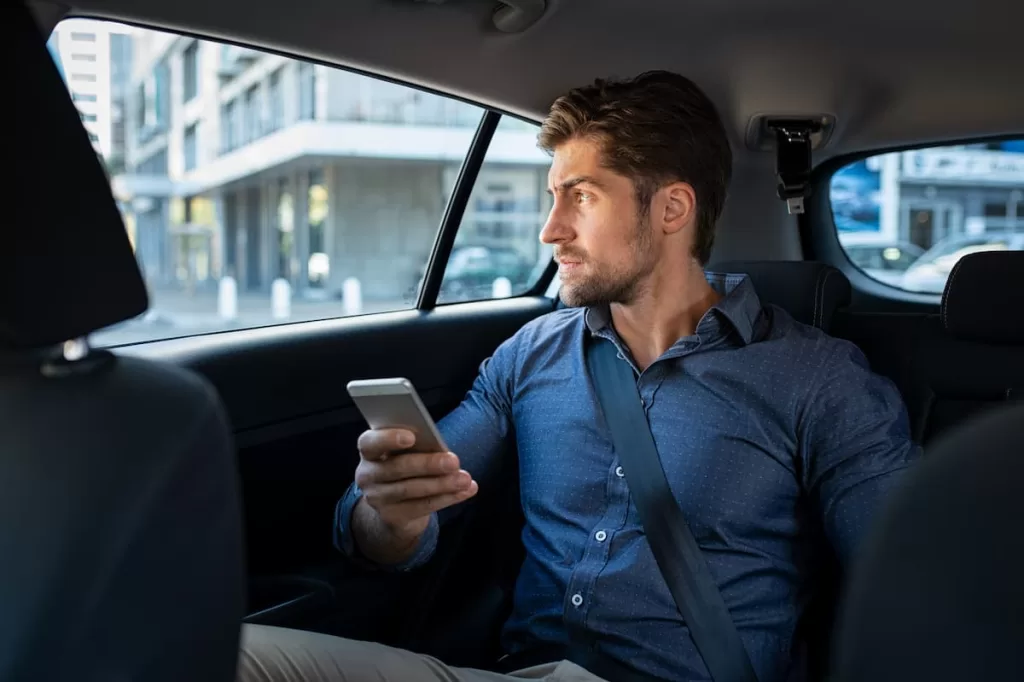 Ridesharing services like Uber have made transportation more convenient and affordable for many people but haven't eliminated the risk of car accidents. If you've recently been involved in an Uber car accident in St. Louis, you may feel overwhelmed and unsure about what to do next. This article will address some of the most frequently asked questions about Uber car accidents and provide valuable tips and insights to help you navigate the aftermath.
What Should I Do if My Uber Ride Gets into an Accident?
If you're involved in an Uber or Lyft accident, take the same general steps as any other auto accident.
First, you should check on your safety and the safety of all other parties involved. Next, call 911 or other emergency services immediately. Once everyone is safe and cared for, collect as much information as possible from all parties involved, including photos or videos of the damage and contact information.
Who Is Liable If I'm Injured In a Ridesharing Accident?
Several potential parties could be liable if you're injured in a ridesharing accident.
The first obvious party is the ridesharing driver, as they were behind the wheel at the time of the collision. Additionally, depending on the cause of the accident, you could also seek compensation from the driver of the other vehicle involved. Lastly, if your injuries and damages exceed what the ridesharing driver's insurance can cover, you may consider filing a claim against the ridesharing company. For example, Uber and Lyft maintain third-party liability insurance to protect their passengers in case of an accident.
What Are The Common Causes Of Ridesharing Accidents?
Ridesharing accidents can happen for many different reasons, but some of the most common causes include:
Distracted driving
Intoxicated driving
Fatigued driving
Reckless driving
Poor weather conditions
It's important to understand that no matter what caused your accident, you may still be eligible for compensation. Speak with an attorney to help you determine the at-fault party and build a convincing case.
St. Louis Uber Accident Lawyers
Uber car accidents can be complex and challenging, but you don't have to face them alone. By following the steps outlined in this article and working with an experienced St. Louis car accident attorney, you can protect your rights, get the compensation you deserve, and move on with your life. If you need legal advice on St. Louis Uber car accidents, don't hesitate to contact the Hoffman Law Firm. Our attorneys have over 25 years of experience and are dedicated to helping accident victims and their families. Call us today at (314) 361-4242 for a free case evaluation to discuss your case.
Legal Articles Additional Disclaimer
Lawyer.com is not a law firm and does not offer legal advice. Content posted on Lawyer.com is the sole responsibility of the person from whom such content originated and is not reviewed or commented on by Lawyer.com. The application of law to any set of facts is a highly specialized skill, practiced by lawyers and often dependent on jurisdiction. Content on the site of a legal nature may or may not be accurate for a particular state or jurisdiction and may largely depend on specific circumstances surrounding individual cases, which may or may not be consistent with your circumstances or may no longer be up-to-date to the extent that laws have changed since posting. Legal articles therefore are for review as general research and for use in helping to gauge a lawyer's expertise on a matter. If you are seeking specific legal advice, Lawyer.com recommends that you contact a lawyer to review your specific issues. See Lawyer.com's full Terms of Use for more information.