4 Methods Used to Determine Fault in a Car Accident Case
4 Methods Used to Determine Fault in a Car Accident Case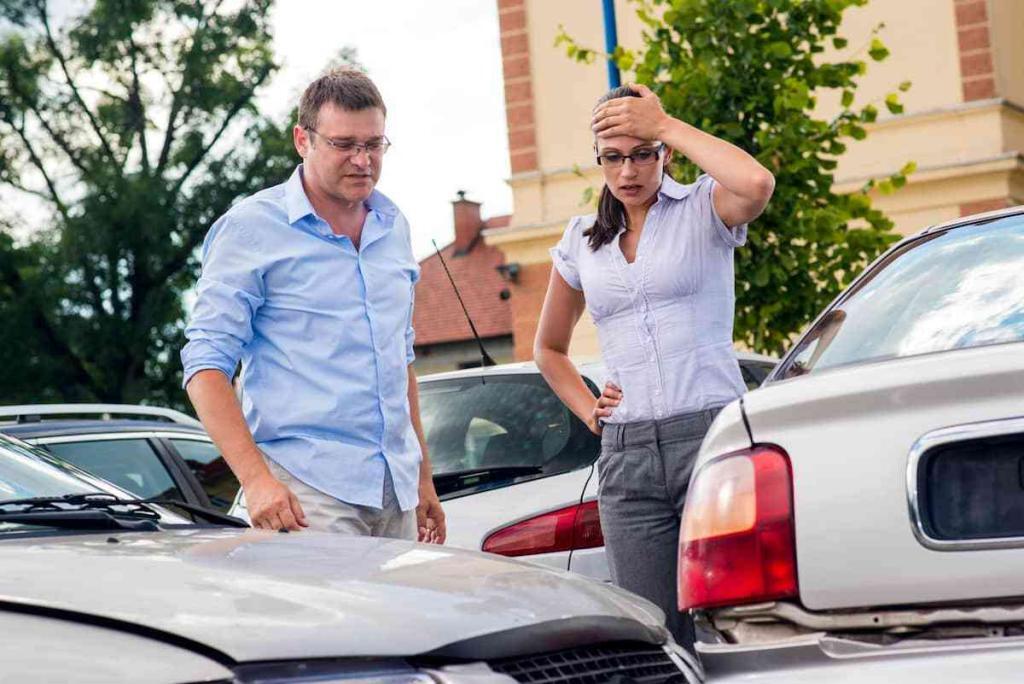 The last thing anyone expects when they get behind the wheel is to be involved in a car wreck, but they are a common occurrence and can happen to anyone.
Fortunately, if you have been injured in a car crash, you may be entitled to compensation for your injuries and other losses resulting from the collision. But first, you need to identify the at-fault party. Let's consider four ways this is often done.
Determining Fault
In truth, Missouri, like most states, generally doesn't have an exact set of standards that one can use to determine who's to blame in a car accident. That said, there are generally four methods that can be used to identify the responsible party.
Method No. 1: The Parties Involved Decide
While at the accident scene, the involved drivers can negotiate and determine who caused the accident to determine who pays.
We generally don't recommend this method because you may say something that could come back to bite you while pursuing your injury claim. So what should you do? Well, whatever you do, avoid admitting fault—even if think you may be to blame for the accident. In many cases, car accidents are not solely one party's fault. Also, don't try to negotiate with the other driver. It's generally best if you instead begin collecting evidence, witness names, and the other driver's insurance details.
Method No. 2: The Insurance Companies Decide
Insurance companies also conduct their own investigations to determine the responsible party in an accident. They'll likely review every detail about how the wreck happened: From site-specific details such as weather conditions and photos to witness statements. The insurance companies also consider statements made by the parties involved in the collision and compare them against the police report and eye-witness statements. They may also hire expert investigators to find clues to liability.
Method No. 3: Arbitration Decides
If the insurance companies can't agree on which party is to blame, they may hire an arbitrator to help them decide the extent of the losses and who pays.
Arbitration can help avoid time-consuming and expensive court procedures. Also, unlike court hearings, which must be scheduled into court calendars, arbitration is flexible and allows involved parties to schedule hearings to meet their objectives and convenience.
Method No. 4: The Court
If the insurers can't agree on the degree of responsibility for the accident, the case will typically be decided by a judge or jury.
There you have it; some of the methods that can be used to determine the responsible party in your car accident. Regardless of the method you choose, make sure you have an experienced St. Louis car accident attorney by your side. Your attorney can help protect your rights and do everything in their power to get you the compensation you deserve.
St. Louis Car Accident Lawyers
Have you been injured in an accident caused by someone else's negligence? Get in touch with our experienced St. Louis car accident attorneys for a free case evaluation. Call The Hoffmann Law Firm 24/7 at (314) 361-4242.
Legal Articles Additional Disclaimer
Lawyer.com is not a law firm and does not offer legal advice. Content posted on Lawyer.com is the sole responsibility of the person from whom such content originated and is not reviewed or commented on by Lawyer.com. The application of law to any set of facts is a highly specialized skill, practiced by lawyers and often dependent on jurisdiction. Content on the site of a legal nature may or may not be accurate for a particular state or jurisdiction and may largely depend on specific circumstances surrounding individual cases, which may or may not be consistent with your circumstances or may no longer be up-to-date to the extent that laws have changed since posting. Legal articles therefore are for review as general research and for use in helping to gauge a lawyer's expertise on a matter. If you are seeking specific legal advice, Lawyer.com recommends that you contact a lawyer to review your specific issues. See Lawyer.com's full Terms of Use for more information.