4 Mistakes That Will Drive up the Cost of Your Divorce
4 Mistakes That Will Drive up the Cost of Your Divorce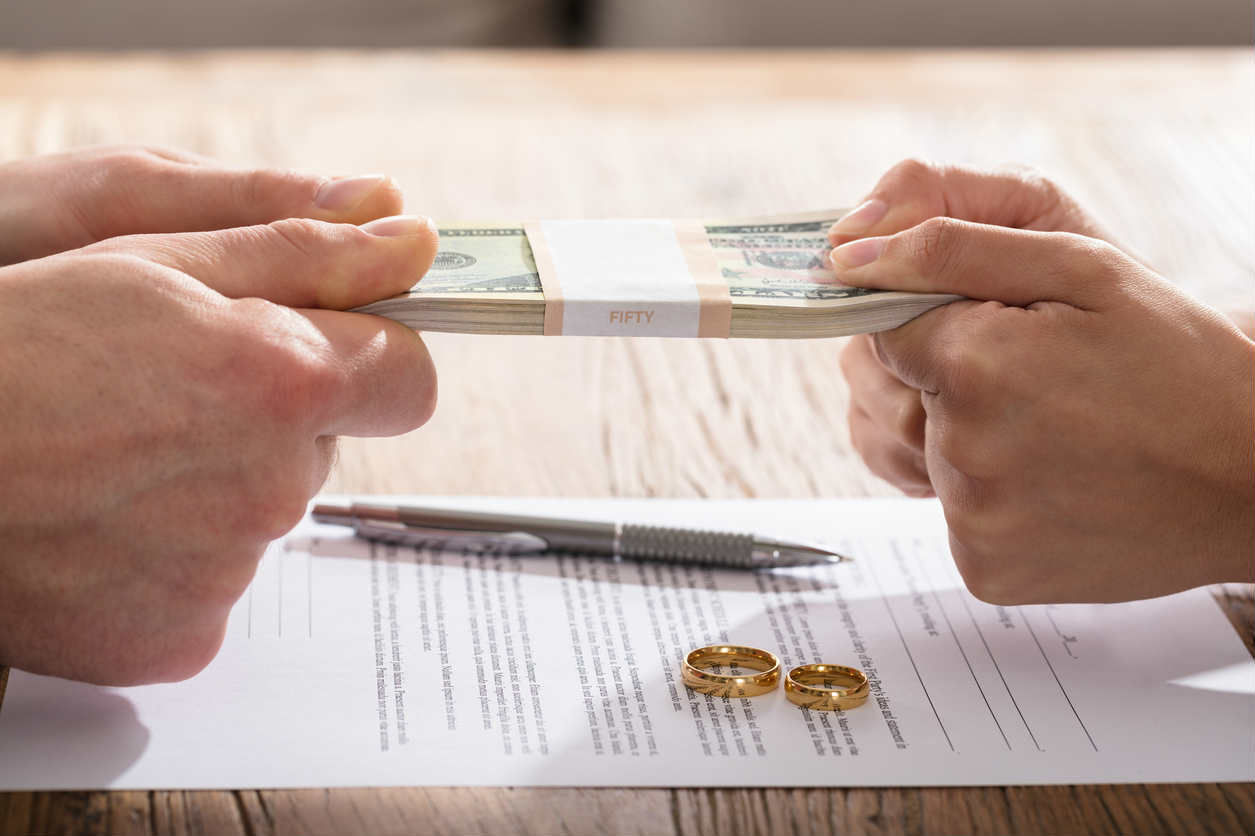 If you're getting a divorce, you are at risk of two costs. The first is the hourly fees you pay to your attorney, which can accrue quickly. The second is negotiating an unfavorable deal when splitting assets and getting less than you deserve as a result. Here are the 4 mistakes that lead to these costs and what you can do to avoid them.
Choosing the Wrong Lawyer
This mistake will cause you to incur both of the costs we mentioned above. First, you might spend a significant sum of money on that attorney before deciding that you need to move on to a different one. Once you do, you will have to have many of the conversations you already had with your last attorney. While you won't need to start from square one, you will have to spend time and money bringing your new lawyer up to speed. The second scenario that might cost you is even more dangerous: Sticking with your underperforming lawyer and ending up with an unfair deal.
Trying to "Win"
If you want to have a successful divorce, the best mindset is trying to negotiate a fair split. Seeking the best for both you and your ex-spouse will most likely lead to the most favorable outcome. On the other hand, many people choose to try and "win" the divorce and get revenge on their former partner. Doing so is understandable, but ultimately costly. Not only does it cause emotional pain, but it also leads to higher lawyer fees and a higher risk of getting a bad deal.
Thinking You Can Achieve a Perfect Split
Many people come into divorce negotiations thinking that they will get everything they want. When they get into negotiations, though, they find that doing so isn't as easy as they expected. An example of this effect is splitting up physical items. People often decide to take a hard line on things like their home, family heirlooms, and collections. The result is extended negotiations and high costs.
Souring Your Relationship
Of course, the fact that you are getting a divorce means that your relationship is damaged beyond repair. Still, couples that manage to be civil with each other can save a significant amount of money. There are two reasons why. First, they can work out a variety of basic issues without their lawyers present, which allows them to save on legal fees. The second reason is that they can finish up their divorce quickly, which also saves time and money. The result is a low stress, tidy, relatively cheap divorce.

One thing we understand well is that it takes the effort of two people to make a divorce go as smoothly as possible. If your partner is trying to take advantage of you, letting them do so in the interest of fewer legal fees is a bad idea. For this reason, you might need to extend negotiations, go to court, or incur other costs to get the settlement you deserve. No matter what you decide to do, your best bet is making these choices with an experienced St. Louis divorce lawyer at your side.
The Betz Law Firm
120 E Lockwood Ave
St. Louis
MO
63119
Phone: (314) 801-8488
Legal Articles Additional Disclaimer
Lawyer.com is not a law firm and does not offer legal advice. Content posted on Lawyer.com is the sole responsibility of the person from whom such content originated and is not reviewed or commented on by Lawyer.com. The application of law to any set of facts is a highly specialized skill, practiced by lawyers and often dependent on jurisdiction. Content on the site of a legal nature may or may not be accurate for a particular state or jurisdiction and may largely depend on specific circumstances surrounding individual cases, which may or may not be consistent with your circumstances or may no longer be up-to-date to the extent that laws have changed since posting. Legal articles therefore are for review as general research and for use in helping to gauge a lawyer's expertise on a matter. If you are seeking specific legal advice, Lawyer.com recommends that you contact a lawyer to review your specific issues. See Lawyer.com's full Terms of Use for more information.