4 Steps to Take After a Car Accident in St. Louis, Missouri
4 Steps to Take After a Car Accident in St. Louis, Missouri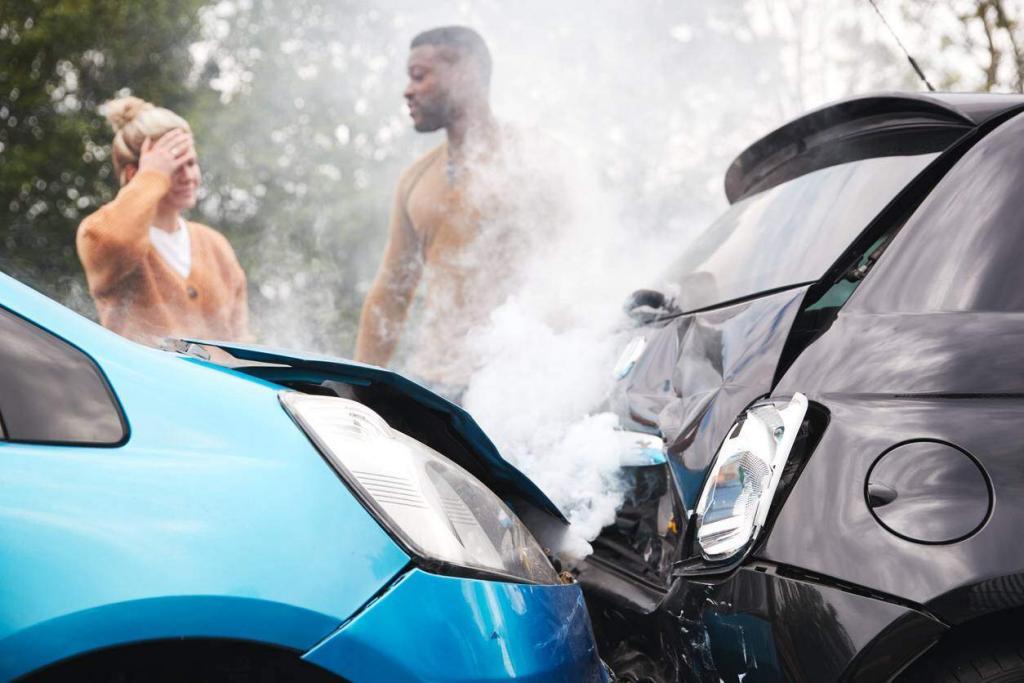 If you were involved in a car crash recently, there's likely a lot on your mind. At least, you're not alone. It turns out that empty roads increase the likelihood that someone will drive above the speed limit—as speeding has been the reason for most accidents in recent months.
A St. Louis auto accident attorney can help you through the claims process—but before possible legal settlements can be discussed, there are a few things you need to take care of first:
1. Report the Accident to the Authorities
There's a pretty quick turnaround to reporting the car crash to St. Louis authorities. You must do so within 30 days, but if anyone sustained an injury in the accident, you're obligated to immediately contact the police.
Missouri Code Section 516.120 holds that you must file your property damage, car accident, and personal injury claim within five years of the automobile accident.
2. Gather Your Evidence
There are several aspects of an accident that require verification. Such as
While this is hard to do in hindsight, documenting the scene of the accident is crucial to any personal injury claims you wish to file.

Make sure to communicate any injuries, aches, or pains to first responders. They are reliable witnesses to your personal injury claim who can back up the evidence you provide to others throughout the process.
3. Contact Your Insurer
If you or the other party is uninsured, Missouri law requires you to fill out the Motor Vehicle Accident Report. Your car insurance provider is next on your call list, as they will assign you a claims specialist who will help determine liability in the case.
4. Hire a St. Louis Car Accident Lawyer
While your insurance provider will generally try settling your claim by negotiating with another party's provider, some claims in St. Louis are best negotiated by a personal injury lawyer with expertise in car accident claims.
If you sustained a personal injury after an accident in Missouri, hiring an experienced auto accident attorney can make a dramatic difference in the outcomes.
Speak With an Attorney ASAP
From medical bills to loss of income, an auto accident often comes with a costly aftermath. If you were at no-fault in the car accident, an attorney in Missouri could make the process a lot easier so that you can focus on your recovery.
If you sustained injuries after a car crash and want to file additional claims, a car accident lawyer will help you through the process to get the financial compensation that you need. Give us a call 24/7 at (314) 361-4242 for a FREE case evaluation.
Legal Articles Additional Disclaimer
Lawyer.com is not a law firm and does not offer legal advice. Content posted on Lawyer.com is the sole responsibility of the person from whom such content originated and is not reviewed or commented on by Lawyer.com. The application of law to any set of facts is a highly specialized skill, practiced by lawyers and often dependent on jurisdiction. Content on the site of a legal nature may or may not be accurate for a particular state or jurisdiction and may largely depend on specific circumstances surrounding individual cases, which may or may not be consistent with your circumstances or may no longer be up-to-date to the extent that laws have changed since posting. Legal articles therefore are for review as general research and for use in helping to gauge a lawyer's expertise on a matter. If you are seeking specific legal advice, Lawyer.com recommends that you contact a lawyer to review your specific issues. See Lawyer.com's full Terms of Use for more information.