5 Important Steps to Take After a St. Louis Car Crash
5 Important Steps to Take After a St. Louis Car Crash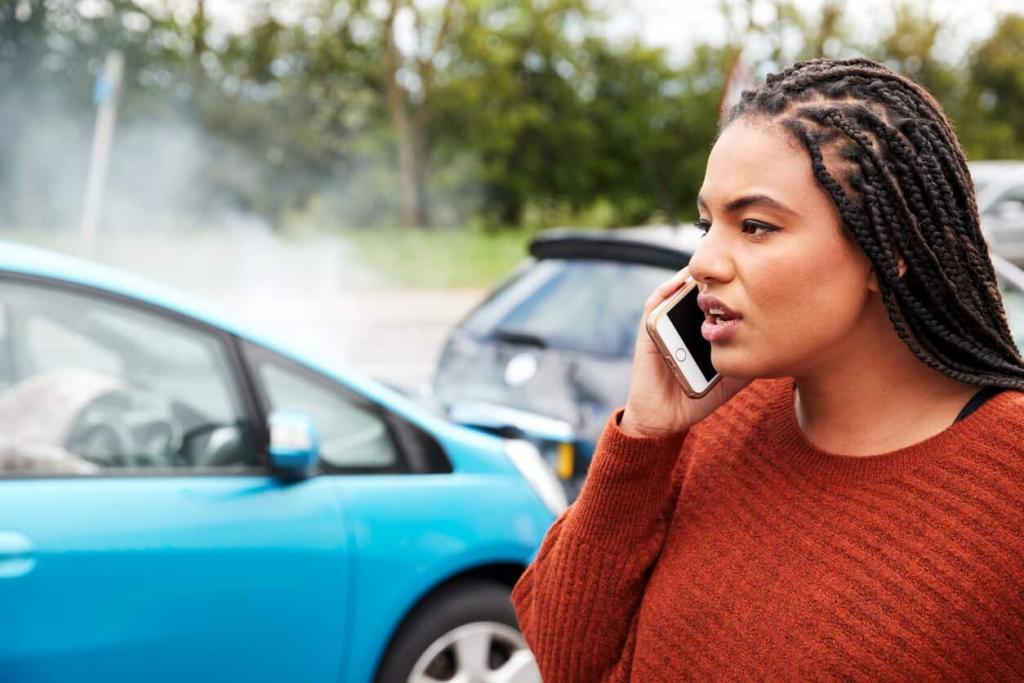 Car accidents can happen to anyone at any time. Those who have been in an automobile accident – minor or major – know that everything right from dealing with injuries to insurance companies and the law is neither pleasant nor easy.
While notifying the authorities is the first thing that most accident victims should do, it is not necessarily the first thing that comes to their minds. At that moment, not everyone might have the ability or the presence of mind to do what they know they should. However, it is essential for everyone – accident victim or not – to understand what they should do in the event of an accident.

Get Medical Attention
Often, accident victims who do not have significant injuries do not seek immediate medical attention. Certain injuries after a car accident, especially internal injuries, can take more than 24 to 48 hours to show their effects. Injuries such as internal bleeding, internal damage to organs, closed head injuries like whiplash, etc. can cause severe damage and even cause permanent disabilities if left unchecked.
Not seeking medical attention immediately after an accident can also have repercussions on a civil suit. Most car accident lawyers recommend an examination to their clients, inquire if medical treatment was sought after the accident, and ask for a report even if the medical examination shows nothing.
Contact the Police
It is imperative to call the police after an accident. Once contacted, the police officer on duty will survey the accident scene, interview those involved in the accident, issue a ticket if necessary and write an accident report.
The police report is an important document that is required in cases that result in a suit. Moreover, most attorneys will ask to see the police report filed.
Contact an Accident Attorney
Before contacting their insurance company, it is essential to make sure that accident victims contact a professional, experienced, and qualified St. Louis car accident lawyer.
One can never ascertain how an accident case can unravel. Notifying a lawyer right from the beginning can help ease the entire process, from dealing with legal authorities and insurance agents to generating accurate reports that help identify fault.
Call the Insurance Company
Many accident victims fear the negative if they call their vehicle insurance companies and often prefer to sort out the issue with a handshake. However, one can never know the extent of damage that has taken place, and neither can they be sure that a verbal promise of payment for damages will be kept. In such cases, not reporting the accident to the insurance company might wipe out any chances of claim recovery later on.
It is thus wiser to follow protocol and file a claim for damages with the car insurance company.
Consult With Your Attorney Before Accepting Any Settlements
Insurance companies will try to settle for as little as they can. To ensure a fair settlement, we highly recommended that you speak with an experienced St. Louis auto accident attorney before entering into any agreements.
When involved in a car accident, several laws and legal procedures need to be followed and are often time-bound. A car accident lawyer can assist with these and ensure victims get the compensation they are legally entitled to.
Call (314) 361-4242 for a FREE and private case evaluation.
Legal Articles Additional Disclaimer
Lawyer.com is not a law firm and does not offer legal advice. Content posted on Lawyer.com is the sole responsibility of the person from whom such content originated and is not reviewed or commented on by Lawyer.com. The application of law to any set of facts is a highly specialized skill, practiced by lawyers and often dependent on jurisdiction. Content on the site of a legal nature may or may not be accurate for a particular state or jurisdiction and may largely depend on specific circumstances surrounding individual cases, which may or may not be consistent with your circumstances or may no longer be up-to-date to the extent that laws have changed since posting. Legal articles therefore are for review as general research and for use in helping to gauge a lawyer's expertise on a matter. If you are seeking specific legal advice, Lawyer.com recommends that you contact a lawyer to review your specific issues. See Lawyer.com's full Terms of Use for more information.