5 Mistakes That Can Impact Your Auto Accident Claim - St. Louis Attorney
5 Mistakes That Can Impact Your Auto Accident Claim - St. Louis Attorney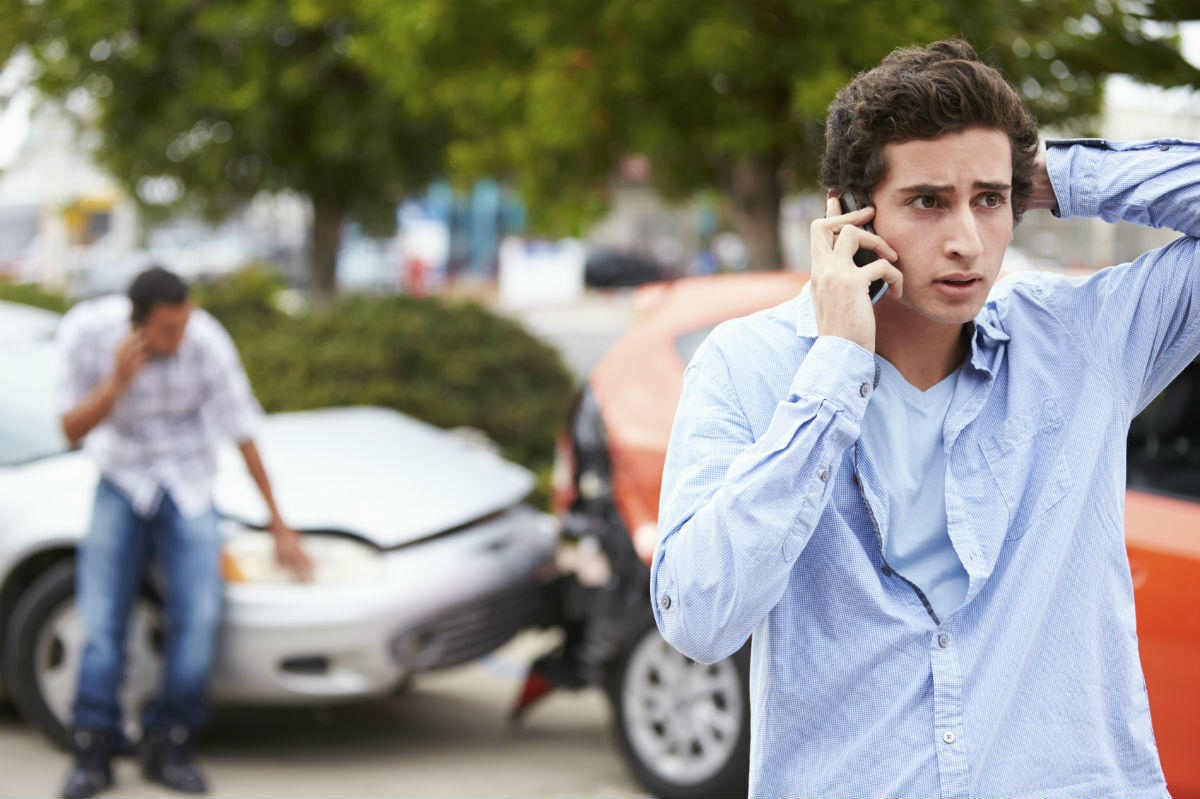 Missouri is a comparative law state, which means that both parties who are involved in an auto accident can be found partially responsible and liable for paying for any damages and injuries. Unlike at-fault states, which hold just one party responsible, comparative law allows both parties to be assigned a portion or percentage of the responsibility according to whatever negligence they contributed to the accident. Negligence means that the driver either did something to cause the accident, or they didn't do something they should have, and it resulted in the accident.
If you are in an accident, there are things you can do to help you get the compensation you are entitled to, and then there are things that you can do to hurt your case. It is imperative that you know which is which before you take any steps that could end up costing you. These are the five most common mistakes that people make that hurt their car accident case.
Not Getting a Police Report
Many people who think that an accident is minor and just a fender bender fail to get a police report on record. A police report may not be admissible in a court of law, but it is an excellent tool for your St. Louis car accident attorney if there are any questions about who is liable, as well as to what extent they contributed to the car accident. A police report can help your attorney succesfully negotiate a settlement.
Read: Can a Police Report Help Your Car Accident Case?
Not Getting the Other Driver's Information
If you are in an accident, it is imperative that you get information from anyone who was involved in the accident. Getting someone's first and last name is not enough. You will want to get their full name, their driver's license number, and their insurance information.
Read: 5 Pieces of Evidence That Will Benefit Your Case
Not Seeking Medical Treatment
Often, the injuries sustained in a car accident don't surface immediately. That is why many people assume they have just a little soreness and don't get the medical attention they need. Those minor injuries can become major pretty quickly. To develop causality and to prove that your injuries were related directly to the accident, you will want to get medical treatment immediately, even for minor cuts and bruises, just in case.
Read: What If Everything Seems Okay After a Car Wreck?

Thinking the Insurance Company Has Your Best Interests in Mind
All too often people assume that the insurance company has the victim's best interests at heart. The reality is that their job is to minimize their own costs. That is why it is crucial that you hire a St. Louis car accident attorney to negotiate your case and make sure that you don't sign any settlement unless it is a fair and equitable offer.
Not Hiring an Attorney
If you don't know what you are entitled to, how will you make the best decision about what offer to accept? One of the biggest mistakes you can make is to not seek the advice of a St. Louis car accident attorney if you are in a car accident.
The steps you take after an accident can either help or hurt your case. Make sure not to make these five common mistakes that can leave you holding the financial bag for both your injuries and damages.
Phone: (314) 361-4242
Legal Articles Additional Disclaimer
Lawyer.com is not a law firm and does not offer legal advice. Content posted on Lawyer.com is the sole responsibility of the person from whom such content originated and is not reviewed or commented on by Lawyer.com. The application of law to any set of facts is a highly specialized skill, practiced by lawyers and often dependent on jurisdiction. Content on the site of a legal nature may or may not be accurate for a particular state or jurisdiction and may largely depend on specific circumstances surrounding individual cases, which may or may not be consistent with your circumstances or may no longer be up-to-date to the extent that laws have changed since posting. Legal articles therefore are for review as general research and for use in helping to gauge a lawyer's expertise on a matter. If you are seeking specific legal advice, Lawyer.com recommends that you contact a lawyer to review your specific issues. See Lawyer.com's full Terms of Use for more information.