9 Common Car Accident Legal Terms Defined
9 Common Car Accident Legal Terms Defined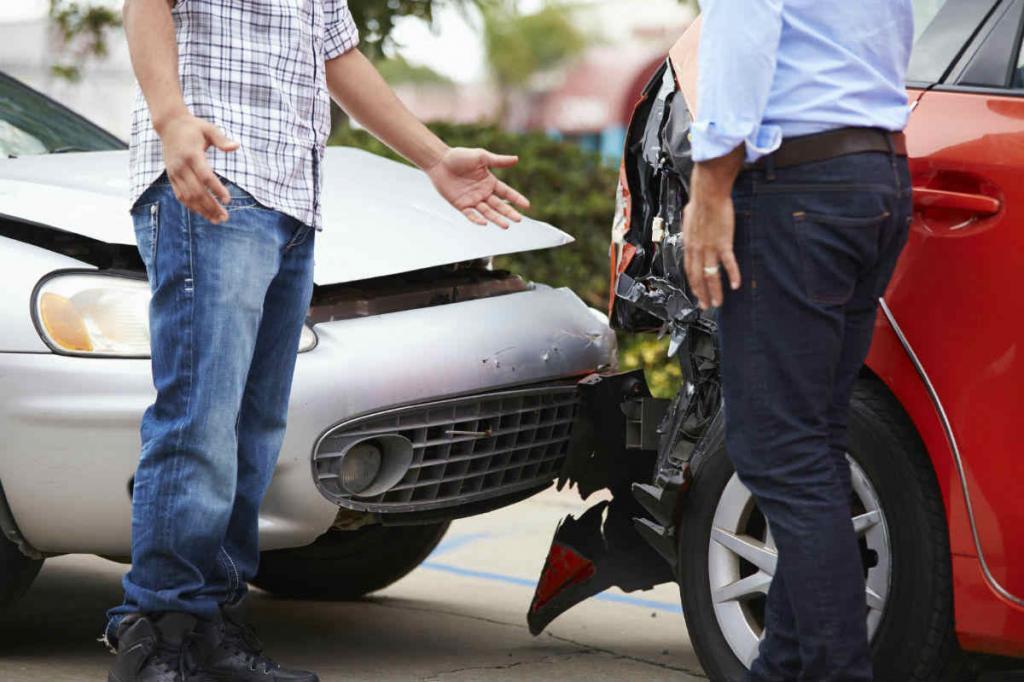 Being involved in a car accident can be a confusing and stressful experience. There are so many things to consider in the aftermath, from dealing with the damage to your vehicle to seeking medical treatment for any injuries you may have sustained. And then, there are the legal considerations. If you've never been through this process before, the legal jargon can be overwhelming. To help you navigate these waters, here are nine of the most common car accident legal terms defined:
1. Statute of Limitations
This is the period within which you must file a lawsuit after an accident occurs. In Missouri, the Statute of Limitations for personal injury claims is generally five years from the date of the accident. If you wait any longer than that, you may miss your opportunity to seek compensation for your injuries.
2. Contributory Negligence
In some states, if you are even partially at fault for an accident, you may not be able to recover any damages from the other party. This is why it's so important to have an experienced car accident attorney on your side who can help you prove that the other party is at fault.
3. Duty of Care
The duty of care is the legal obligation to take steps to avoid foreseeable harm to others. For example, in car accident cases, the duty of care typically refers to the driver's responsibility to operate their vehicle safely.
4. Breach of Duty
A breach of duty occurs when a person fails to meet the standards of care required by law. In car accident cases, a breach of duty can occur when a driver disobeys traffic laws, drives while intoxicated, or drives recklessly.
5. Causation
Causation is the link between someone's negligence and the resulting injury. For causation to be established, it must be shown that the injury would not have occurred but for the negligent act.
6. Bodily Injury
Bodily injury is any physical or mental injury suffered by a person due to an accident. This can include cuts, bruises, broken bones, whiplash, and emotional distress.
7. Property Damage
This is any damage to your vehicle or other personal property resulting from an accident. This can include repairs to your vehicle, replacement of damaged items, or even the cost of a rental car while your vehicle is being repaired.
8. Personal Injury Protection (PIP)
Personal injury protection (PIP) is a type of insurance that helps cover the medical expenses and lost income of the injured person, regardless of who is at fault for the accident. In many states, PIP is mandatory for all drivers. PIP can help pay for hospitalization, surgery, rehabilitation, and other medical expenses. It can also reimburse the injured person for lost wages and other out-of-pocket expenses.
9. Collision Coverage
Collision coverage is insurance that helps pay for damages to your car caused by a collision with another object. This can include things like another car, a tree, or a fence. If you have collision coverage, your insurance company will help pay for repairs to your car up to your policy's limit. However, if the damage to your vehicle is severe and exceeds your policy's limit, you will be responsible for paying the difference out of pocket.
These are just a few of the many legal terms you may come across if you are involved in a car accident. While this list is not exhaustive, it should give you a better understanding of some key concepts that will be relevant to your case.
St. Louis Car Accident Lawyers
If you have been involved in a car accident, the experienced St. Louis car accident attorneys at The Hoffman Law Firm are here to help. We have decades of experience handling all types of car accident cases and can help navigate your car accident claim. Give us a call today at (314) 361-4242 for a free consultation.
Legal Articles Additional Disclaimer
Lawyer.com is not a law firm and does not offer legal advice. Content posted on Lawyer.com is the sole responsibility of the person from whom such content originated and is not reviewed or commented on by Lawyer.com. The application of law to any set of facts is a highly specialized skill, practiced by lawyers and often dependent on jurisdiction. Content on the site of a legal nature may or may not be accurate for a particular state or jurisdiction and may largely depend on specific circumstances surrounding individual cases, which may or may not be consistent with your circumstances or may no longer be up-to-date to the extent that laws have changed since posting. Legal articles therefore are for review as general research and for use in helping to gauge a lawyer's expertise on a matter. If you are seeking specific legal advice, Lawyer.com recommends that you contact a lawyer to review your specific issues. See Lawyer.com's full Terms of Use for more information.