A Car Accident Happens Every 14 Seconds - Who Is Paying?
A Car Accident Happens Every 14 Seconds - Who Is Paying?
You are paying the price physically and emotionally. Let the person who caused the accident pay the financial price.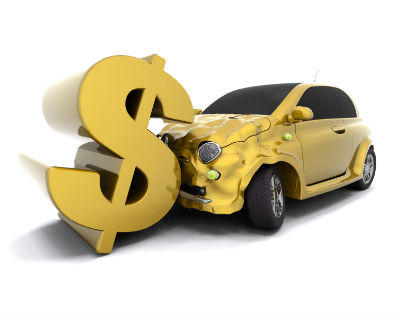 Car accidents may lead to life changing injuries and even death. Car accidents also put a terrible financial strain on those involved and on society as a whole. According to the National Highway Traffic Safety Administration (NHTSA), the cost of car accidents was close to one trillion dollars in 2010.
Who is Paying For All of This?
Individuals and companies not directly involved in a car accident are picking up nearly three quarters of the tab. On average, crash victims end up paying about 26% percent of the costs resulting from their car accident; while insurance companies, other motorists, and health care providers are paying around 64%. The rest of the costs are absorbed by the government, which end up getting paid by tax payers in the long run.
What is the Main Cause of Car Accidents?
Alcohol is a major contributing factor to car accidents, despite the heavy fines and severe sentences served to those who drive drunk. Distracted driving, especially involving cell phones and texting, has also become a common cause of accidents and was responsible for over 3,000 traffic-related fatalities in 2012.
The latest data released by the NHTSA from 2012 estimates that there were an estimated 9,754,000 motor vehicles involved in car crashes that were reported to the police. 96% of these involved passenger cars. Of that, 45,586 of the car accidents reported resulted in fatal injuries. 21,667 drivers and passengers lost their lives in car crashes that year, while another 2,900,000 were injured.
What Types of Injuries?
Brain and head trauma is one of the more common injuries seen in car accidents and also the one that leads to the most fatalities. The variables in car accidents, such as speed, size of the vehicle, and if seat belts were used, play a big part in how severe the injuries are. These injuries can range from minor cuts or a concussion to debilitating brain injuries.
Injury to the neck is also common, especially in low impact car accidents or fender benders. Treatment for whiplash may be extensive and involve months of physical therapy and pain management therapy before it is resolved. Internal organ damage is seen in side impact or T-bone collisions, where the entire body of the vehicle occupant is exposed to the brunt of the impact. These are life-threatening injuries that often require immediate surgery. Back injuries from car accidents may take years to recover from. While some are resolved successfully with surgery, other patients require pain management and therapy.
The personal cost to you after being in a car accident goes above what your medical and car repair bills cost. You may be left with a long lasting injury that will take months or even years to recover. If you are the victim of a negligent driver, seek the advice of a competent St. Louis car accident attorney.
Call The Hoffmann Law Firm, L.L.C. at (314) 361-4242.
More resources:

rear end collision

car accident lawyer near

who is at fault in a t-bone collision?
Legal Articles Additional Disclaimer
Lawyer.com is not a law firm and does not offer legal advice. Content posted on Lawyer.com is the sole responsibility of the person from whom such content originated and is not reviewed or commented on by Lawyer.com. The application of law to any set of facts is a highly specialized skill, practiced by lawyers and often dependent on jurisdiction. Content on the site of a legal nature may or may not be accurate for a particular state or jurisdiction and may largely depend on specific circumstances surrounding individual cases, which may or may not be consistent with your circumstances or may no longer be up-to-date to the extent that laws have changed since posting. Legal articles therefore are for review as general research and for use in helping to gauge a lawyer's expertise on a matter. If you are seeking specific legal advice, Lawyer.com recommends that you contact a lawyer to review your specific issues. See Lawyer.com's full Terms of Use for more information.