Automobile Wrecks Involving a Car and SUV - St. Louis Lawyers
Automobile Wrecks Involving a Car and SUV - St. Louis Lawyers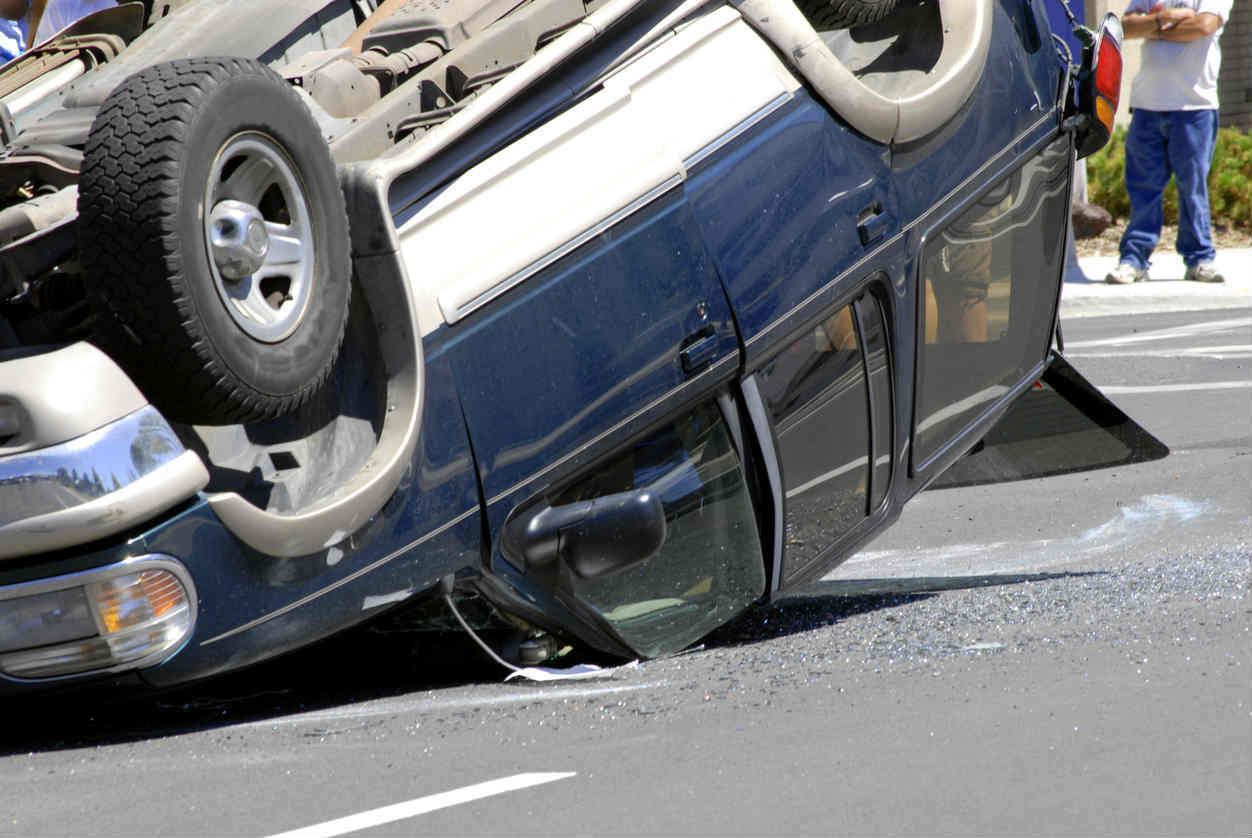 There has been a rating system in place for cars since 1978. This system was set up by the National Highway Traffic Safety Administration and works on a system of stars with five stars being the highest rating. Initially this system only took into account the safety of each vehicle in a head on collision, but then in 1997, side impact collisions were also taken in account. Then in 2001 it was changed again, and the tendency for cars to roll over was also added into the factors taken into account for the safety rating.
When a driver is in the market for a car, it is only natural to look up the safety rating. A high rating could make all the difference, especially when drivers have children that they want to keep as safe as possible while on the road. The problem is, this could be fairly meaningless in some circumstances as new studies have found that when an SUV collides with a passenger car, anyone in the SUV is more likely to survive than anyone in the other car. This is regardless of the safety ratings of the vehicles.
University of Buffalo study
The study that came up with these facts was conducted by the University of Buffalo. The data for the study was taken from the federal government database that tracks fatal auto accidents. The database included information regarding 83,521 head on collisions that had occurred between the years of 1995 and 2010 and it was found that when an SUV collided with a passenger car of a smaller size, the death rate of those in the passenger car was 7.6 times higher than the death rate of those in the SUV.
A look at the safety ratings
When the safety rating was taken into account, it's still a rather concerning result. In cases where the passenger car had a higher safety rating than the SUV, the death rate was still four times higher in the passenger car than in the SUV.
When the SUV had a higher safety rating than the passenger car, those in the passenger car were ten times more likely to die in the crash than those in the SUV.
Why does this happen?
It is thought that these results are due to the fact, that when an SUV and a passenger car collide, the SUV is higher and so it goes up and over the bonnet of the smaller passenger car. The bumpers do not meet each other, instead the SUV goes through the windscreen of the passenger car and crushes those within it.
So are SUVs safer?
Not necessarily, our attorneys deal with many car crashes where SUVs have rolled over. While safety stability controls have improved, SUVs are still more likely to roll than passenger cars.
Need to know more about your legal rights after a crash?
Give us a call 24/7 at (314) 361-4242 for a FREE case evaluation.
Legal Articles Additional Disclaimer
Lawyer.com is not a law firm and does not offer legal advice. Content posted on Lawyer.com is the sole responsibility of the person from whom such content originated and is not reviewed or commented on by Lawyer.com. The application of law to any set of facts is a highly specialized skill, practiced by lawyers and often dependent on jurisdiction. Content on the site of a legal nature may or may not be accurate for a particular state or jurisdiction and may largely depend on specific circumstances surrounding individual cases, which may or may not be consistent with your circumstances or may no longer be up-to-date to the extent that laws have changed since posting. Legal articles therefore are for review as general research and for use in helping to gauge a lawyer's expertise on a matter. If you are seeking specific legal advice, Lawyer.com recommends that you contact a lawyer to review your specific issues. See Lawyer.com's full Terms of Use for more information.