Can I Relocate and Take My Kids After a Divorce?
Can I Relocate and Take My Kids After a Divorce?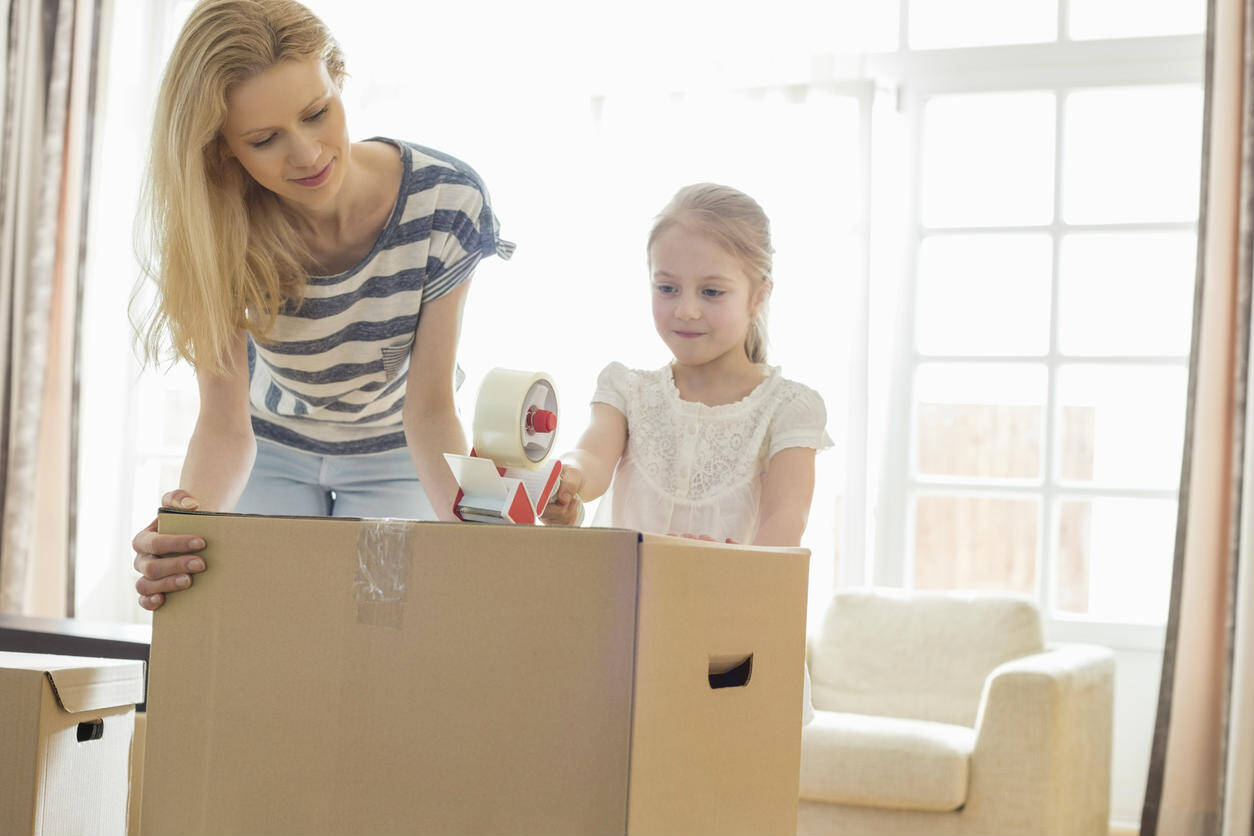 Going through a divorce is tough on anyone, no matter how seemingly easy the case is. However, it really has the biggest impact on families with children, especially when they are young. Some of the toughest cases to solve involve one of the parents wanting to relocate after divorce and taking the children with them.
We are not talking here about the cases where one of the parents gives up full custody to the other. Let's talk about what happens when both parents want to be close to the children, but one of them would like to move to a different city, state, or even country with them.
The procedure that the parents need to go through in the case of one's relocation will depend on the state they are filing the divorce in. In Missouri, you need the permission of the other parent or the court when deciding to relocate. If you move without getting permission, then you risk losing custody.
The custodial parent also has to send a written notice to the other parents, informing them about their intention of relocating. This notice must be sent within 30 days to give the other parent a chance to file an objection in case they don't agree on the relocation terms. Discuss your intention with your St. Louis divorce lawyer too as he or she can guide you through this process.
How to Approach a Relocation with Your Children
If you are the custodial parent and you decide that relocation is the best option for you, then you must be careful when negotiating the move with your ex. Whether it is because of a new marriage, a new job, being close to family or just you wanting to start somewhere new, relocating will need to be agreed on by both you and your partner, and regulated through a new court order.
If you fail to respect the court orders, you risk having your custodial rights modified, even if the relocation would be beneficial to your children. Always be aware of Missouri's laws regarding relocating with minor children after divorce. Work with a St. Louis divorce attorney to make sure that you are not stepping any legal boundaries.
Is the Relocation in the Best Interest of Children?
This is the question the judge will ask, ultimately. You have to prove that, indeed, relocating will be best for your children. Put together evidence supporting your arguments and don't make it about you and your spouse. Here are some examples of what you can say to show the judge you are trying to do what is best for your children:
You are going to get married again and be able to provide a more stable, secure and balanced environment for your children. You can specify your future spouse's financial state, employment, relationship to the children, and so on.
You are going to move close to your family members, who will help and support you and your children in case of an emergency.
You got a new job which offers better pay, allowing you to provide a safe future for your children, something you couldn't have done in the state you divorced in.
You are seeking a fresh start. If you make this about the children, and not about moving far away from your ex, you can convince the judges that a change of scenery will be beneficial for the entire family.
If you are thinking of relocating after divorce, it is best to speak with an experienced St. Louis divorce lawyer who can advise you on how best to proceed.
120 E Lockwood Ave
St. Louis
MO
63119
Phone: (314) 801-8488
Legal Articles Additional Disclaimer
Lawyer.com is not a law firm and does not offer legal advice. Content posted on Lawyer.com is the sole responsibility of the person from whom such content originated and is not reviewed or commented on by Lawyer.com. The application of law to any set of facts is a highly specialized skill, practiced by lawyers and often dependent on jurisdiction. Content on the site of a legal nature may or may not be accurate for a particular state or jurisdiction and may largely depend on specific circumstances surrounding individual cases, which may or may not be consistent with your circumstances or may no longer be up-to-date to the extent that laws have changed since posting. Legal articles therefore are for review as general research and for use in helping to gauge a lawyer's expertise on a matter. If you are seeking specific legal advice, Lawyer.com recommends that you contact a lawyer to review your specific issues. See Lawyer.com's full Terms of Use for more information.