Can Inaccuracies in a Car Accident Police Report Be Corrected?
Can Inaccuracies in a Car Accident Police Report Be Corrected?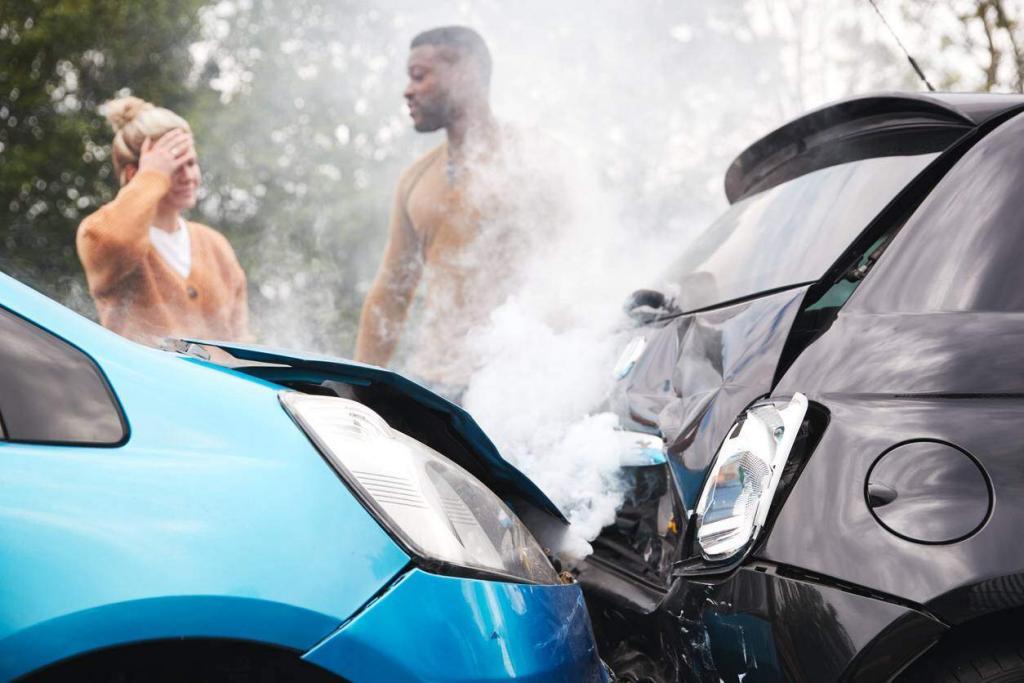 A police report is essential when filing for compensation in a car accident case. It contains valuable details such as statements issued by the negligent driver, witness accounts, damages to the vehicles, and sustained injuries. However, errors can be made when recording a police statement. Below, we share tips to help you correct an inaccurate police report and keep your case on the right track.
Common Mistakes in Police Reports
Here are two common errors a police officer can make when writing an accident report.
Factual mistakes: These are errors made when reporting accident facts such as drivers' license numbers, time and date of the accident, number plates, and model of the vehicles involved.

Disputed information mistakes: These are errors made when reporting how the accident happened. They include erroneous driver and witness statements, inaccuracies in injuries reports, or mistakes in establishing the negligent driver.
While factual mistakes can be quickly amended, disputed information can take a lot of time and effort to correct. It is advisable to work with an experienced personal injury attorney if you are facing this situation.
Tips to Correct Errors in Your Police Reports
Below are tips to help you rectify mistakes in your police report:
Be polite: Your approach to the officer in charge of your report is critical. You don't want to be rude and pushy and ruin your chances of having your report corrected promptly. Instead, be polite and discuss the mistakes with the officer before going to their superior.

Provide your medical records: Be sure to provide your medical records and record another statement to rectify any contradicting information. For example, indicate all medication administered to you after the accident due to delayed injuries that may not have been recorded in the initial police report.

Provide the correct documentation: If there are factual errors, the best thing is to give the police the proper documentation so they can correct them. Also, if there is disputed information, such as damage to your vehicle, provide photos from the accident scene as they may help correct the mistake.

Intervene quickly: If you notice any errors with your police report, it is in your best interest to act swiftly. You do not want the erroneous report to reach the insurance adjuster and harm your claim.

Provide your statement: Correcting disputed information mistakes can be an uphill battle. After the accident, you should record the events of the accident while they are still fresh in your mind. In case of any mistake, be sure to ask the officer to attach your accident records to the police report.
More importantly, be sure to speak with an experienced St. Louis car accident attorney as soon as possible after an accident. They can provide you essential insights to speed up the correction process and help you follow up and talk to the police and witnesses.
We Are Here to Help!
If you have been in a St. Louis car accident, our experienced attorneys are here to help! Call The Hoffmann Law Firm, L.L.C. 24/7 at (314) 361-4242 for a free and private case evaluation.
Legal Articles Additional Disclaimer
Lawyer.com is not a law firm and does not offer legal advice. Content posted on Lawyer.com is the sole responsibility of the person from whom such content originated and is not reviewed or commented on by Lawyer.com. The application of law to any set of facts is a highly specialized skill, practiced by lawyers and often dependent on jurisdiction. Content on the site of a legal nature may or may not be accurate for a particular state or jurisdiction and may largely depend on specific circumstances surrounding individual cases, which may or may not be consistent with your circumstances or may no longer be up-to-date to the extent that laws have changed since posting. Legal articles therefore are for review as general research and for use in helping to gauge a lawyer's expertise on a matter. If you are seeking specific legal advice, Lawyer.com recommends that you contact a lawyer to review your specific issues. See Lawyer.com's full Terms of Use for more information.