Can Pictures Taken at the Scene of an Auto Accident Help Your Case?
Can Pictures Taken at the Scene of an Auto Accident Help Your Case?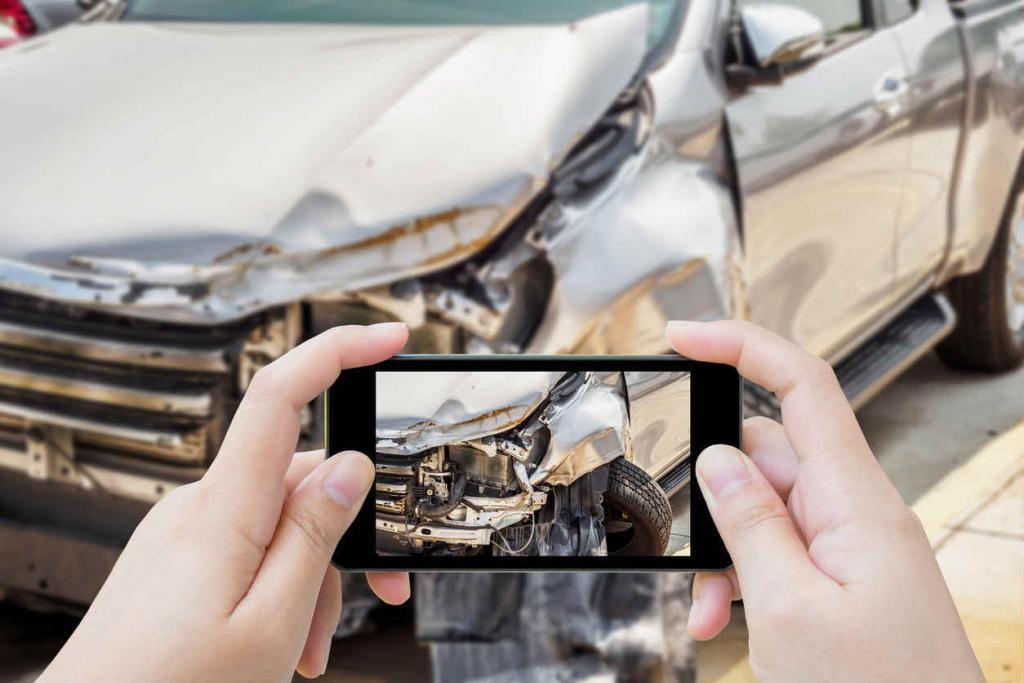 Despite the decrease in traffic due to the Covid-19 outbreak, traffic fatalities have increased in Missouri in 2020 compared to the previous year.
The State of Missouri, including the city of St. Louis, applies comparative negligence on auto accidents. This means that more than one driver can be held liable for paying damages on the vehicle and injuries to the parties involved.
Why is Negligence Relevant in Auto Accidents?
In legal terms, negligence determines the party responsible for assuming the expenses incurred from an accident. Failure to act appropriately and on time, which leads to the accident, is also considered negligence.
In a car accident, negligence lies on the person or persons responsible for causing the accident. In St. Louis, one or more drivers may be deemed negligent. Their individual responsibility depends on the extent of their direct action or lack thereof.
How is Negligence in Car Accidents Established?
Some cases are simple and easy to resolve. For instance, in a collision of two cars where one driver runs a red light, the ticket issued by traffic police serves as proof of negligence.
However, when more than two vehicles are involved, the case becomes complicated and comparative negligence may be applied. This depends on all available evidence, including photographs.
What if You are Not at Fault?
The absence of fault does not preclude responsibility. Sometimes, the scene of an accident can be altered before the authorities arrive, and eyewitness accounts can be inconsistent.
This is why documentation is critical if you are on the receiving end of an auto accident. Proving you are not at fault essentially helps ensure that you will not be held liable for the accident.
Can You Get Compensation for Injuries and Vehicular Damages?
In the aftermath of the accident, you not only need to recover from injuries and repair the damages to your car, but may also need to seek compensation for the expenses this entails. Missouri law mandates all drivers and owners to secure a motor vehicle liability insurance coverage. Therefore, their insurer will assume the responsibility.
However, insurance companies tend to negotiate for an unfair price. They often offer a settlement that is not enough to cover medical bills and loss of income if recovery from your injuries takes longer than expected.
This is why speaking with an experienced St. Louis car accident attorney is so important. This will ensure that your legal rights are protected right from the start of your claim. Give us a call 24/7 at (314) 361-4242 for a FREE case evaluation.
How Can Pictures Taken at the Scene of the Accident Help Your Case?
Building your case requires evidence. An experienced St. Louis car accident attorney can assist you with putting together law enforcers' reports, statements of eyewitnesses, and your written summary of the incident.
But your most important proof are snapshots. As an active participant in the incident, you are in the best position to gather proof. The photographs you take in real time hold irrefutable credibility. Pictures tell the accurate story no eyewitness account can match.
If you or a loved one figured in a car accident and needs assistance in seeking compensation for damages and injuries, our St. Louis auto accident attorneys are available to help. We have the experience that will ensure that you get a just and fair amount to cover your expenses.
Legal Articles Additional Disclaimer
Lawyer.com is not a law firm and does not offer legal advice. Content posted on Lawyer.com is the sole responsibility of the person from whom such content originated and is not reviewed or commented on by Lawyer.com. The application of law to any set of facts is a highly specialized skill, practiced by lawyers and often dependent on jurisdiction. Content on the site of a legal nature may or may not be accurate for a particular state or jurisdiction and may largely depend on specific circumstances surrounding individual cases, which may or may not be consistent with your circumstances or may no longer be up-to-date to the extent that laws have changed since posting. Legal articles therefore are for review as general research and for use in helping to gauge a lawyer's expertise on a matter. If you are seeking specific legal advice, Lawyer.com recommends that you contact a lawyer to review your specific issues. See Lawyer.com's full Terms of Use for more information.