Car Accident Amputation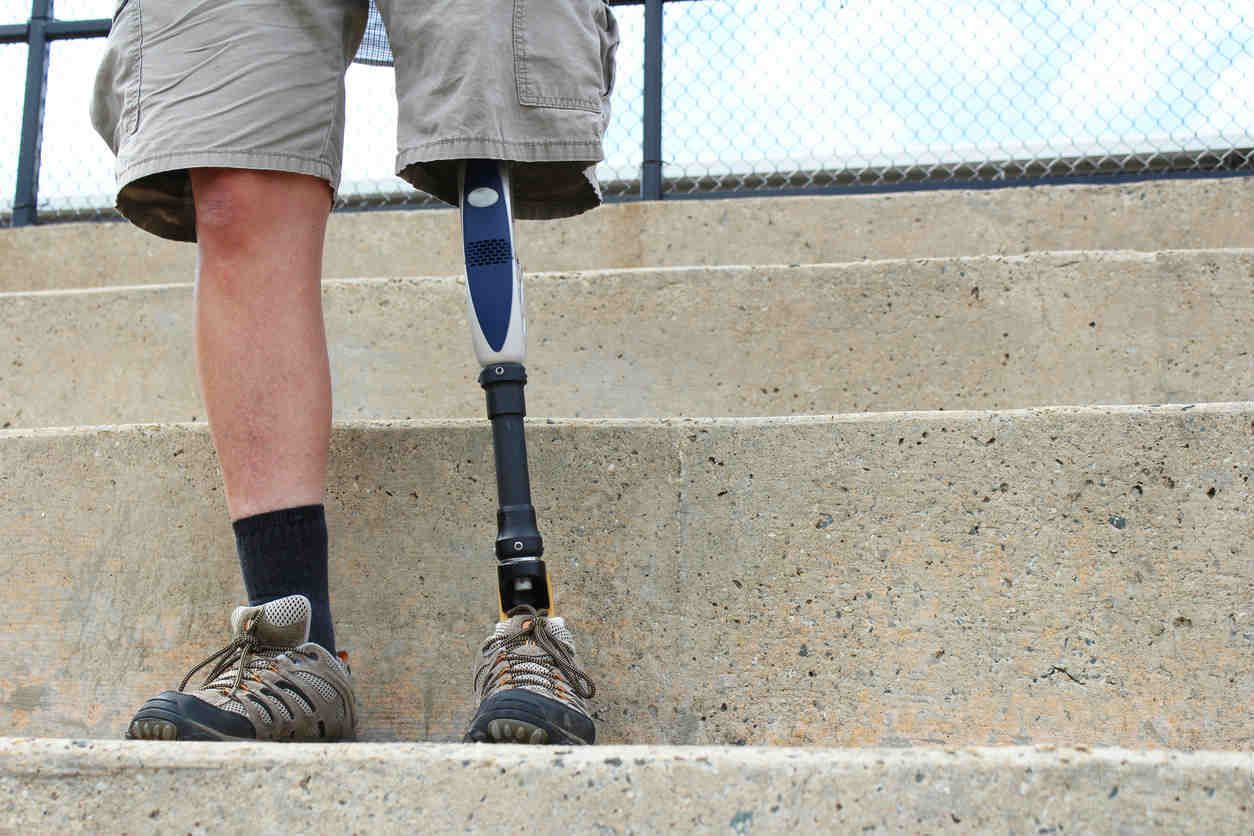 Traumatic amputee injuries are those injuries that lead to the loss of a limb. It is estimated that as many as 45% of all amputation injuries are the result of a workplace or car accident injury.
Amputation injuries differ from other types of injuries because of the extremity of their consequences for the person who has a limb amputated. Not only a tremendous financial hardship, the emotional toll of an amputation injury, is astronomical.
When someone is involved in an amputation injury, it leads to severe non-economic and economic damage.
Amputee victims are forever altered both physically and emotionally due to their accident, and it's not just about the initial hospital bills and surgeries; for many amputees, the hardship of their injuries never go away.
If you are involved in a car accident that results in an amputee injury, it is imperative that you hire a St. Louis car accident attorney to ensure that you get not only all that you need, but that you deserve.
Prosthetics
For those who lose a limb, the cost of a replacement prosthetic can be upwards of $5,000 to $50,000. Once more, a prosthetic replacement is not just a one-time necessity. Once the surgery is completed, a temporary prosthetic is placed.
After the swelling has gone down, another more permanent prosthetic needs to be purchased; also, most people need to have their prosthetic replaced about every five years because, like everything else, prosthetics are susceptible to wear and tear.
Making Handicapped Accommodations
For those who lose a limb and are required to be in a wheelchair, accommodations need to be made so that their homes are handicap accessible. No small feat, sometimes that can lead to widened doors, ramps, or even the installation of an elevator.
If you don't seek compensation that anticipates all the things that you might need in the future, that can leave you holding the financial burden of the consequences of your amputation injury.
Pain and Suffering
Often amputation injuries come with an extreme amount of pain and suffering and emotional distress, which are considered non-economic damages. The way that having a limb amputated can lead to life-altering consequences differs from other injuries. And, therefore, they need to be addressed in a different way to make sure that you get you all that you deserve.
Amputation injuries have an intense nature to them that requires an astronomical amount of compensation for both economic and non-economic damages.
When you are in an amputee accident, the injuries that you sustain are usually far more significant than other minor injuries. Forever altering your life, you can suffer from physical, psychological, and emotional pain that can last forever.
To make sure that you anticipate all the costs of the here and now and beyond, it is vital that you speak with an experienced car accident attorney.
For a FREE case evaluation, call us 24/7 at (314) 361-4242
Legal Articles Additional Disclaimer
Lawyer.com is not a law firm and does not offer legal advice. Content posted on Lawyer.com is the sole responsibility of the person from whom such content originated and is not reviewed or commented on by Lawyer.com. The application of law to any set of facts is a highly specialized skill, practiced by lawyers and often dependent on jurisdiction. Content on the site of a legal nature may or may not be accurate for a particular state or jurisdiction and may largely depend on specific circumstances surrounding individual cases, which may or may not be consistent with your circumstances or may no longer be up-to-date to the extent that laws have changed since posting. Legal articles therefore are for review as general research and for use in helping to gauge a lawyer's expertise on a matter. If you are seeking specific legal advice, Lawyer.com recommends that you contact a lawyer to review your specific issues. See Lawyer.com's full Terms of Use for more information.