Car Crash Lawsuits in Des Peres, Missouri: A Detailed Overview
Car Crash Lawsuits in Des Peres, Missouri: A Detailed Overview
Accident & Injury Accident & Injury Car Accident Accident & Injury Personal Injury
Summary: Navigating the complex landscape of car crash lawsuits in Des Peres, Missouri, necessitates understanding key legal principles such as negligence, the statute of limitations, damages, and comparative fault. In this stressful period, the support of a seasoned car accident attorney, such as those at The Hoffmann Law Firm, can be invaluable. Offering 24/7 availability, our dedicated team is ready to guide victims through the process, ensuring they are well-represented in their pursuit of justice and rightful compensation.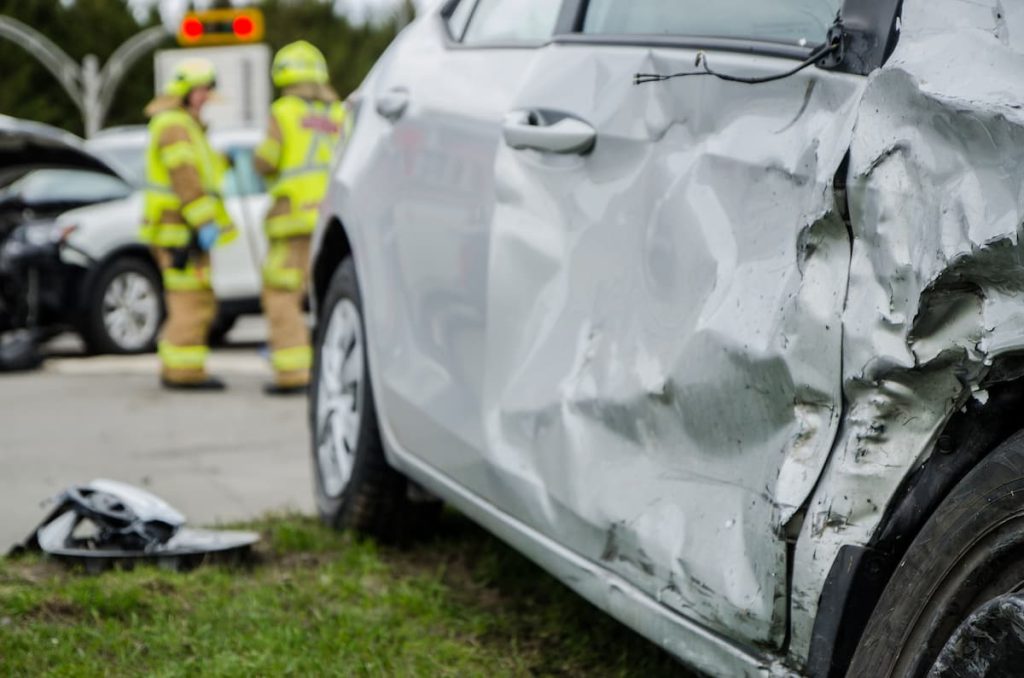 A car crash in Des Peres can drastically turn lives upside down, leaving victims grappling with physical injuries, emotional trauma, and financial difficulties. One critical path towards recovery is to seek legal redress. In this article, we'll discuss car crash lawsuits in Des Peres, aiming to equip you with the general information you need to navigate these complex situations. And remember, our Des Peres car crash lawyers at The Hoffmann Law Firm are available 24/7 at (314) 361-4242 to evaluate the specifics of your accident.
The Aftermath of a Car Crash in Des Peres, Missouri
Every year, Des Peres, like other cities in Missouri, experiences its share of motor vehicle accidents. From minor fender-benders to significant collisions, these incidents can lead to severe injuries, property damage, and even fatalities. Knowing how to proceed with a car crash lawsuit can be a lifesaver when you are a victim of such unfortunate circumstances.
Understanding Car Crash Lawsuits
Car crash lawsuits typically involve a personal injury or property damage claim. In Missouri, these are grounded in the principles of negligence. As a plaintiff, you must prove that the other party (the defendant) was negligent, their negligence caused the accident, and you suffered damages as a result.
The Statute of Limitations
In Des Peres, the statute of limitations for personal injury lawsuits is generally five years from the date of the accident. It's vital to initiate your lawsuit within this time frame. Any delay can result in your case being dismissed, barring you from obtaining the compensation you deserve.
Damages in a Car Crash Lawsuit
Damages in car crash lawsuits can be economic, such as medical bills and lost wages, or non-economic, like pain and suffering. Missouri law also permits the award of punitive damages in cases where the defendant's conduct was willful, wanton, or malicious.
Comparative Fault in Missouri
Missouri follows a pure comparative fault rule in car accident cases. This means even if you were partially at fault, you could still recover damages. However, your compensation will be reduced by the percentage of your fault.
Why Speak With a Car Accident Attorney?
Navigating a car crash lawsuit can be daunting, especially when you're healing from injuries. This is where the skills and expertise of a Des Peres car accident attorney come into play. An experienced lawyer can guide you through the legal process, help gather evidence, negotiate a fair car accident settlement with insurance companies, and advocate for you in court if necessary.
Speak With a Des Peres, MO Car Crash Attorney
For residents of Des Peres grappling with the aftermath of a car crash, The Hoffmann Law Firm offers unparalleled legal representation. With 25 years of experience and thousands of successful car accident claims, our attorneys are well-versed in Missouri's negligence laws and are adept at achieving favorable outcomes for our clients.
Our firm understands the nuances of car accident claims, from deciphering medical records to reconstructing accident scenes. We have the resources to handle complex cases and the dedication to fight for your rights.
If you've been involved in a car crash in Des Peres, Missouri, don't face it alone. Call The Hoffmann Law Firm 24/7 at (314) 361-4242.
The path to recovery after a car crash can be complex, but knowing the ins and outs of car crash lawsuits in Des Peres, Missouri, can make the journey easier. And with an experienced car crash attorney, you'll be equipped to overcome the hurdles and reclaim your life. Contact us today, and let us fight for the compensation you rightfully deserve.
Legal Articles Additional Disclaimer
Lawyer.com is not a law firm and does not offer legal advice. Content posted on Lawyer.com is the sole responsibility of the person from whom such content originated and is not reviewed or commented on by Lawyer.com. The application of law to any set of facts is a highly specialized skill, practiced by lawyers and often dependent on jurisdiction. Content on the site of a legal nature may or may not be accurate for a particular state or jurisdiction and may largely depend on specific circumstances surrounding individual cases, which may or may not be consistent with your circumstances or may no longer be up-to-date to the extent that laws have changed since posting. Legal articles therefore are for review as general research and for use in helping to gauge a lawyer's expertise on a matter. If you are seeking specific legal advice, Lawyer.com recommends that you contact a lawyer to review your specific issues. See Lawyer.com's full Terms of Use for more information.