Chest Injury Cause by Seatbelt in a Car Accident
Chest Injury Cause by Seatbelt in a Car Accident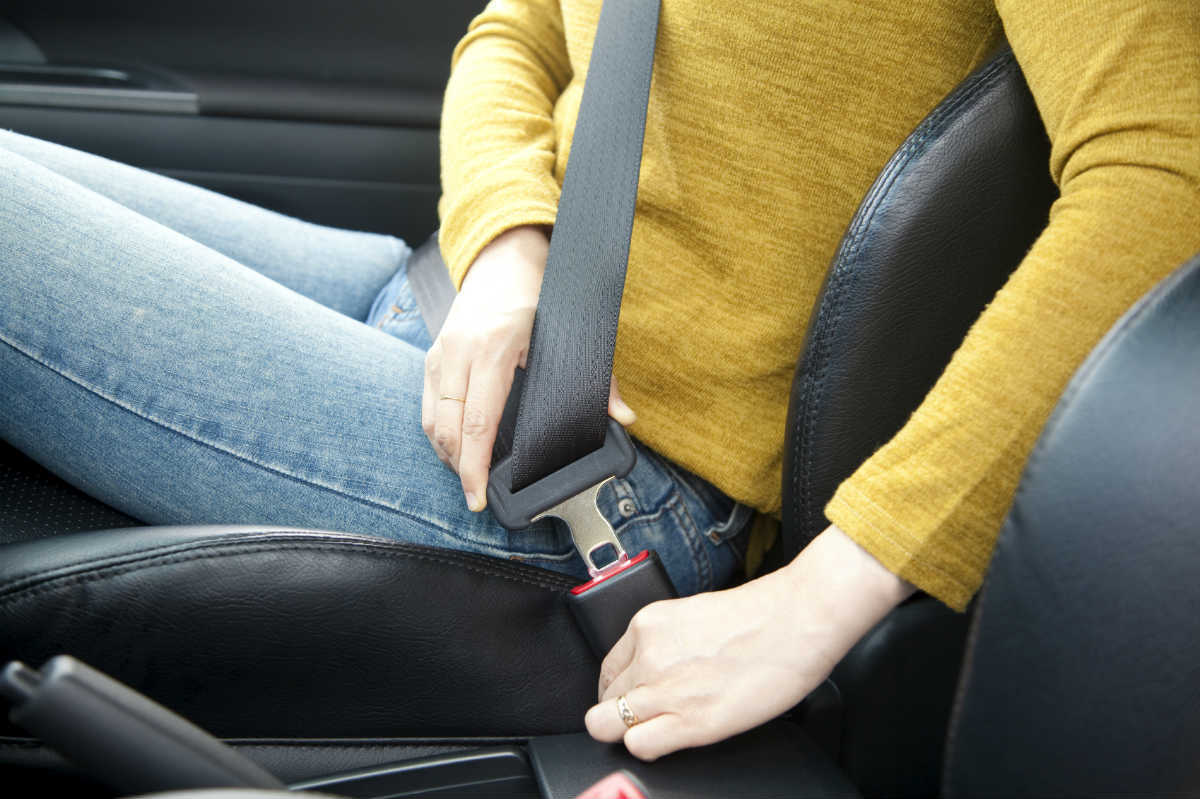 Car accidents are a common occurrence across the United States. While many injuries can be caused by improper seatbelt use, there have been many cases where people have suffered an injury because of seatbelt use. In a high impact accident, the chest can hit a locked seatbelt with force causing an injury. Chest injuries caused this way can be serious and even life threatening if not treated in time. Chest injuries can also be caused by a malfunctioning seatbelt in which case you may file a third party claim against the manufacturer. In this post, we will discuss the various types of chest injuries that can result from this kind of car accident, and your legal options as a car accident victim.
The various types of injuries can that result from a seatbelt use include:
· Injuries to the chest wall including sternum fractures, rib fractures, contusions
· Injuries to blood vessels
· Injuries to lungs including pulmonary lacerations, pulmonary contusions, and blood or air in the chest cavity
· Abdominal injuries and injuries to internal organs such as liver, spleen or kidneys
· Injury to the heart such as aortic tears and myocardial contusions
While injuries to the chest wall can occur when the chest hits the locked seatbelt with force, the other types of
internal injuries
are usually caused because of a malfunctioning seatbelt. When the seatbelt fails in event of a crash, it can lead to extremely serious injuries within the chest cavity damaging blood vessels and internal organs.
Common symptoms of chest injuries
· Pain
· signs of shock
· shortness of breath
· loss of consciousness
· lightheadedness
· dizziness
· confusion
· trouble standing up
In the case of a fracture the person may experience symptoms such as
· sharp and severe pain
· pain that worsens with coughing or even breathing
· pain that worsens when lying down.
If you experience a chest injury it is extremely important to
seek immediate medical attention
and provide the attending doctor with as much information about the injury as possible. The doctor must be made aware of the type of accident, mechanism of injury, location of chest impact, speed at which the accident occurred and the symptoms that one is experiencing.
Blunt trauma injuries are difficult to diagnose, but penetrating injuries can be easily diagnosed and in most cases surgery will be necessary. To diagnose blunt trauma injury the doctor may order diagnostic tests such as CT scans and chest X-Rays. Other tests that are commonly used to diagnose chest injuries include blood tests and thoracic ultrasounds. The doctor may even do an electrocardiogram to check the health of the heart.
If chest injuries are not treated in time, it can lead to severe complications such as myocardial infractions, wound infections, pneumonia, and blood clots in veins or lungs. Treatment of chest injuries depend on the severity of the injury and may range from pain medication to surgery.
If you have suffered a chest injury because of seat belt, get in touch with a
Saint Louis car accident lawyer
for more information about your legal rights and whether you can make a third party claim. If the accident was caused by another driver's negligence we can help you pursue damages from the driver at fault.
Call
(314) 361-4242
today for a free consultation.
Legal Articles Additional Disclaimer
Lawyer.com is not a law firm and does not offer legal advice. Content posted on Lawyer.com is the sole responsibility of the person from whom such content originated and is not reviewed or commented on by Lawyer.com. The application of law to any set of facts is a highly specialized skill, practiced by lawyers and often dependent on jurisdiction. Content on the site of a legal nature may or may not be accurate for a particular state or jurisdiction and may largely depend on specific circumstances surrounding individual cases, which may or may not be consistent with your circumstances or may no longer be up-to-date to the extent that laws have changed since posting. Legal articles therefore are for review as general research and for use in helping to gauge a lawyer's expertise on a matter. If you are seeking specific legal advice, Lawyer.com recommends that you contact a lawyer to review your specific issues. See Lawyer.com's full Terms of Use for more information.