Child Passengers Among Biggest Cause of Distracted Driving
Child Passengers Among Biggest Cause of Distracted Driving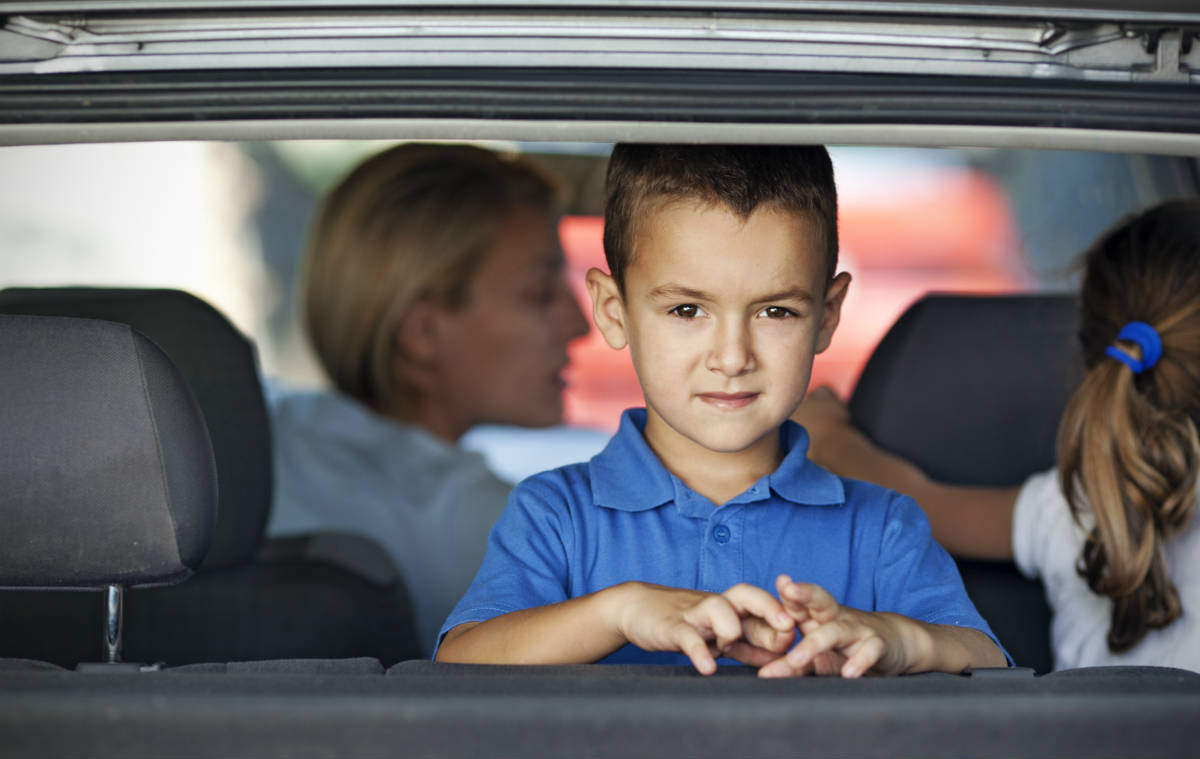 Car accidents often leave a victim traumatized and faced with huge medical bills and other costs resulting from injury and property damage. The experience becomes even more traumatizing when the accident is caused by the negligence of another driver and serious injuries are suffered. When a driver causes a car accident because of intoxicated driving, distracted driving, or aggressive driving, the victim is often left grappling with insurance claims and other related issues.
Distracted Driving - A Common Cause of Car Accidents
Distracted driving is one of the most common causes of motor vehicle accidents in the United States. A large number of drivers fail to realize the risks associated with multi-tasking behind the wheel. Distracted driving causes over 8,000 motor vehicle accidents everyday, according to statistics released by the National Highway Safety Administration. There are various causes of distracted driving including texting, sending and receiving emails, speaking on a cell phone, changing music CDs, and grooming. However, there is another major cause of distracted driving that we often ignore.
Distracted by Child Passengers
It has been observed that children in the backseat of a motor vehicle are one of the most common causes of distracted driving. A significant number of accidents are caused when parents are distracted by their children in the backseat. The largest number of such accidents are caused when the driver turns around to speak to the children. As parents become busier, they may tend to give food and drinks to the kids while driving, posing a major safety hazard.
The Challenge for Parents
New parents are at a higher risk of distracted driving because they are always struggling with the needs of their children and the demands of their schedules. New parents may indulge in activities such as texting, making phones calls, playing music, handing toys to the children, giving them food or drinks, and many other such distractions. They indulge in such activities while driving the kids to school, taking them to shop, or dropping them at daycare. The matter can be worsened by a lack of sleep and fatigue; all of this further contributes to distracted driving.
Research has shown that new mothers get on average just over 5 hours of sleep per night and they often drive almost 150 miles per week. Studies have also shown that parents who indulge in distracted driving are 3 times at a higher risk of getting involved in a car accident. It is important for parents to realize that they need to stay focused and concentrate on the road. Distracted driving puts their life, the life of their children, and others on the road at risk. Avoid all distractions and concentrate completely on the task at hand - driving.
If you have been injured in a car accident caused by a distracted driver, contact The Hoffmann Law Firm, L.L.C. at (314) 361-4242 for help.
Legal Articles Additional Disclaimer
Lawyer.com is not a law firm and does not offer legal advice. Content posted on Lawyer.com is the sole responsibility of the person from whom such content originated and is not reviewed or commented on by Lawyer.com. The application of law to any set of facts is a highly specialized skill, practiced by lawyers and often dependent on jurisdiction. Content on the site of a legal nature may or may not be accurate for a particular state or jurisdiction and may largely depend on specific circumstances surrounding individual cases, which may or may not be consistent with your circumstances or may no longer be up-to-date to the extent that laws have changed since posting. Legal articles therefore are for review as general research and for use in helping to gauge a lawyer's expertise on a matter. If you are seeking specific legal advice, Lawyer.com recommends that you contact a lawyer to review your specific issues. See Lawyer.com's full Terms of Use for more information.