Common Mistakes to Avoid after a Car Crash
Common Mistakes to Avoid after a Car Crash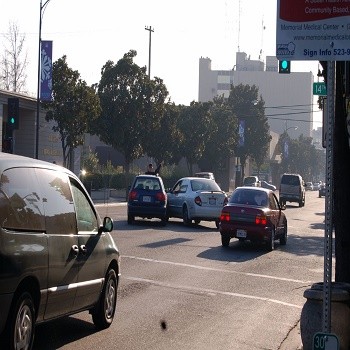 When someone gets injured in a car accident, he/she may be entitled to receive compensation for the medical expenses, loss of wages, vehicle repair, and pain and suffering. However, dealing with insurance companies and getting the compensation that you deserve might not be as simple as it may seem. Even small mistakes can jeopardize your chances of getting the rightful compensation.
Accident lawyers
can help you get the compensation you deserve.
It has been observed by many accident lawyers that car accident victims often make common mistakes that make it harder for them to receive compensation. So, here are some common mistakes that every car accident victim should avoid:
Not Seeking Timely Medical Care
It is important that a victim visits a doctor and get a medical examination after the car accident even if there are no visible signs of injury. This must be done because not all injuries will show up
immediately
, and you may start experiencing symptoms after a few hours. The medical exam will also act as a
record
of
accident and injury
, and will help in case you have to file a lawsuit.
Relying on Memory
Relying on your memory for remembering all the details pertaining to the accident is not a very good idea. Cases may linger on for months, and it may become hard to remember every specific detail. So, you should document all details, and gather as much evidence as possible.
Failing to Call the Police
No matter how confused and overwhelmed you are after the accident, you must never fail to call up the police immediately after a
car crash
. You should not leave the accident scene before police arrives.
Failing to get police report
The victim should retain a copy of police report as it would act as
important evidence
if your case goes into litigation.
Not Providing All Necessary Records to the Insurance Company
In order to process the claim, the insurance company would require all documents, bills, and records related to the accident such as the medical bills and documents related to wage loss claim.
Asking for Too Much
Many claims get into troubled waters because the victim asks for too much. So, you should make a claim only after consulting with a competent Missouri car accident lawyer.
Being Too Eager or Losing Your Cool
Do not jump at the first offer the insurance company makes, and do not lose your cool if things don't seem to be working out the way you want.
Handling the Case on Your Own
A common mistake many car accident victims make is that they try handling the case on their own even though there are so many legal and medical intricacies involved. Hiring an experienced car
accident lawyer
would only improve your chances of getting a fair compensation.
If you have become the victim of a car accident caused by the negligence of another driver, it is your right to get compensated for the losses you've suffered. To ensure that you get the rightful compensation in a hassle free and timely manner you should consult a knowledgeable and experienced
car accident attorney
to discuss your legal options and get help navigating the claim process.
An experienced car accident lawyer at The Hoffmann Law Firm, L.L.C. can help you get the compensation that you deserve.
Call us today at (314) 361-4242 to schedule a free consultation
with a St. Louis auto accident attorney.
Photo credit: jason schultz via Flickr
More resources:

t bone accident

rear end collision

st louis car accident lawyer
Legal Articles Additional Disclaimer
Lawyer.com is not a law firm and does not offer legal advice. Content posted on Lawyer.com is the sole responsibility of the person from whom such content originated and is not reviewed or commented on by Lawyer.com. The application of law to any set of facts is a highly specialized skill, practiced by lawyers and often dependent on jurisdiction. Content on the site of a legal nature may or may not be accurate for a particular state or jurisdiction and may largely depend on specific circumstances surrounding individual cases, which may or may not be consistent with your circumstances or may no longer be up-to-date to the extent that laws have changed since posting. Legal articles therefore are for review as general research and for use in helping to gauge a lawyer's expertise on a matter. If you are seeking specific legal advice, Lawyer.com recommends that you contact a lawyer to review your specific issues. See Lawyer.com's full Terms of Use for more information.