Determining Percentage of Fault After a St. Louis Car Accident
Determining Percentage of Fault After a St. Louis Car Accident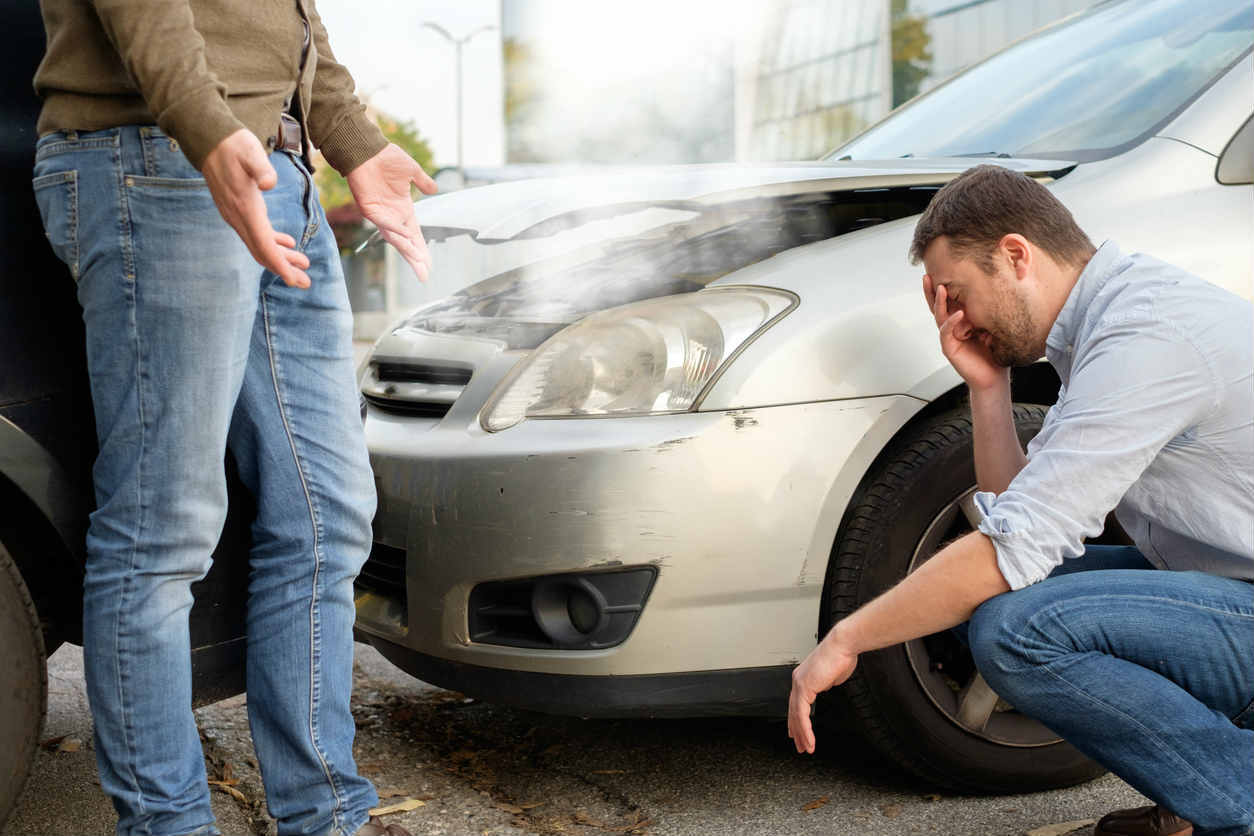 Missouri is a comparative fault state, which means the law recognizes a car accident doesn't necessarily have just one culprit. As a result, each party that has contributed to the accident is given a percentage based on the level of their involvement in the incident.
For instance, if one driver was using a smartphone while behind the wheel, and another made an illegal turn and hit them, then the blame is placed on both drivers. The one that made an illegal turn may be given a higher percentage because their actions directly caused the accident, but the victim gets partial responsibility too. If they were not using their phone, maybe they could have reacted in time and prevented the collision.
The percentage of fault also determines how much compensation you can get. If you are given a 40% fault, then you will generally only be eligible for 60% compensation of total damages.
However, if you feel the percentage you were given isn't fair, don't worry; you may be able to challenge it.
Establish Disagreement
Percentages are established based on the facts of the case at hand. For instance, if there is an accident and the police at the scene give you a ticket for speeding, then the other driver or insurance company may use it as a way to increase your percentage of guilt.
Even without a ticket, insurance companies could investigate the matter and find something to hold on to. In either case, it's important to make it known that you disagree with these statements.
In the case of police tickets, you may need to fight the ticket, which means going to court and pleading not guilty. The state will then have to prove there was a violation, and you'll have the chance to fight the accusation.
If the insurance company is accusing you of something, you may need to send an official letter to them in which you clarify that you disagree with what they are saying. Additionally, you should offer some explanations to prove why they are wrong. Before doing anything, it's best to first discuss the matter with a St. Louis car accident lawyer. You want to make a clear statement, and not give the insurance company any chance of misinterpreting your own words in their favor.
The Benefits of Working with a Lawyer
To challenge a fault percentage, it is best to reach out to an experienced car accident attorney and work with them. When someone is accusing you of something, you'll need to provide sufficient evidence to prove that they are wrong, or at least show their evidence isn't enough to support their claims. An experienced attorney can help you gather evidence, dismiss accusations, and negotiating with insurance companies.
Phone: (314) 361-4242
Legal Articles Additional Disclaimer
Lawyer.com is not a law firm and does not offer legal advice. Content posted on Lawyer.com is the sole responsibility of the person from whom such content originated and is not reviewed or commented on by Lawyer.com. The application of law to any set of facts is a highly specialized skill, practiced by lawyers and often dependent on jurisdiction. Content on the site of a legal nature may or may not be accurate for a particular state or jurisdiction and may largely depend on specific circumstances surrounding individual cases, which may or may not be consistent with your circumstances or may no longer be up-to-date to the extent that laws have changed since posting. Legal articles therefore are for review as general research and for use in helping to gauge a lawyer's expertise on a matter. If you are seeking specific legal advice, Lawyer.com recommends that you contact a lawyer to review your specific issues. See Lawyer.com's full Terms of Use for more information.