Divorce in Missouri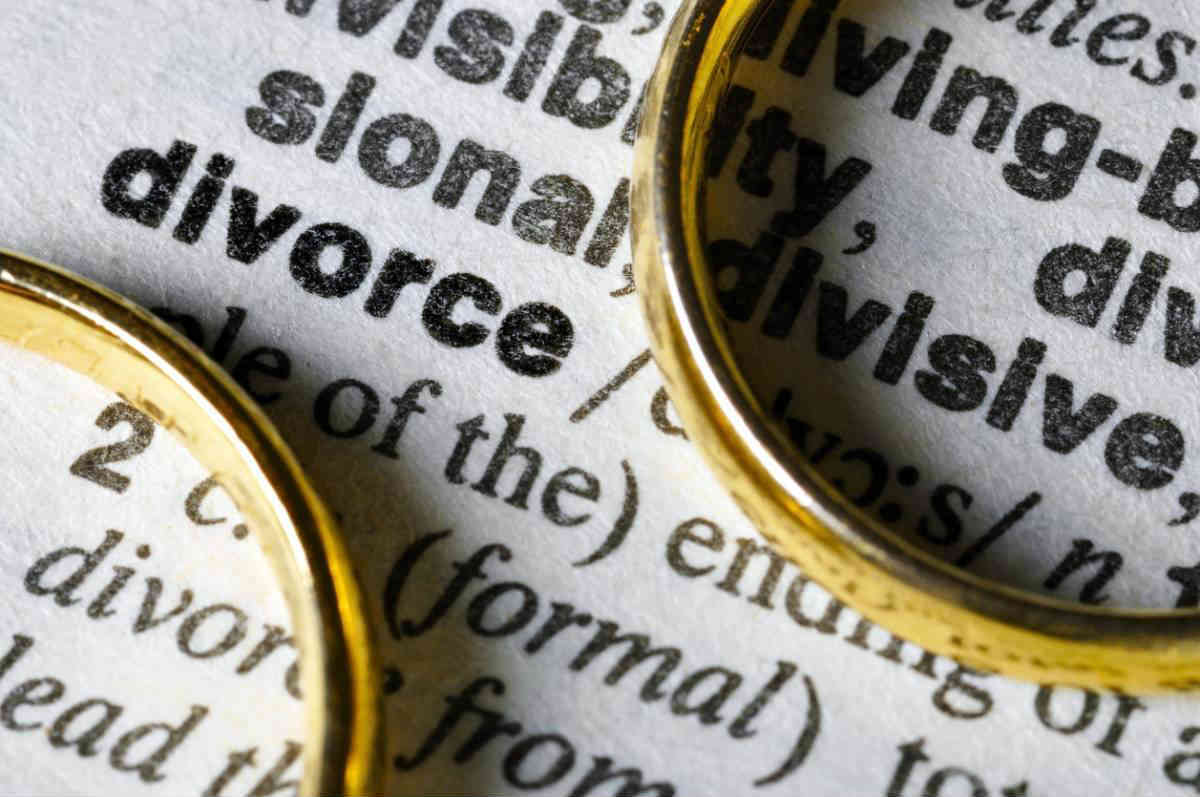 Whenever two people enter into the institution of marriage and say "I do," they typically do so with the intention of staying married for the rest of their lives. However, sometimes real life gets in the way, and a couple finds that it isn't healthy to stay in a relationship.
If you are thinking about getting a divorce in Missouri, it might be an overwhelming thought. When you are already emotionally drained and confused, the legality of obtaining a St. Louis divorce lawyer can seem like too much. These are the answers to the most common divorce questions.
What Is the Timeline for Divorce in Missouri?
If you want to dissolve a marriage in Missouri, it takes very little time when compared to other states. If both parties wish to dissolve the union and one of you has been a resident in Missouri for more than 90 days before you file, then a divorce can take as little as thirty days post-filling.
If the parties can agree on the major components of the divorce agreement like alimony, property distribution, and child custody, the entire process can be completed in 30 days.
What Are the Specifics of Alimony?
If one spouse would suffer financially due to the economic changes from the divorce, then they might be entitled to collect a monthly fee from the other spouse. If one partner is unable to support themselves alone due to other responsibilities, it might be possible to collect alimony depending on the following:
How long two people have been married

The earning capacity of one spouse versus another

If one spouse has financial obligations

If one spouse is physically dependent on the other and needs to be cared for
What Is Equitable Distribution?
In Missouri, property distribution is handled by equitable distribution, which means that the married partners split their assets 50/50. However, there are occasions when other arrangements can be made. In a divorce, the judge has the ultimate authority to decide who gets what.

Things that determine property distribution:
The value of what each partner came to the marriage with

Who has child custody and how time is divided

The financial circumstances of each spouse post-marriage

Who gets to possession the marital home

How partners behaved during the marriage

What each partner contributed to the marriage
If you are thinking about getting a divorce in Missouri, it can be overwhelming. To make sure that things go smoothly, and that you get all that you are not only entitled to but also all that you need, it is vital to speak with a St. Louis divorce attorney to defend your best interest.

Since divorce can get contentious fast due to its complicated nature and highly charged emotions, it is best to have someone on your side who can help guide you through the process and help you move on with your life. If you want the dissolution of your marriage to go as smoothly as possible, then take a step back and allow an experienced divorce attorney to handle it. Call The Betz Law Firm in St. Louis, MO 24/7 at (314) 801-8488
Legal Articles Additional Disclaimer
Lawyer.com is not a law firm and does not offer legal advice. Content posted on Lawyer.com is the sole responsibility of the person from whom such content originated and is not reviewed or commented on by Lawyer.com. The application of law to any set of facts is a highly specialized skill, practiced by lawyers and often dependent on jurisdiction. Content on the site of a legal nature may or may not be accurate for a particular state or jurisdiction and may largely depend on specific circumstances surrounding individual cases, which may or may not be consistent with your circumstances or may no longer be up-to-date to the extent that laws have changed since posting. Legal articles therefore are for review as general research and for use in helping to gauge a lawyer's expertise on a matter. If you are seeking specific legal advice, Lawyer.com recommends that you contact a lawyer to review your specific issues. See Lawyer.com's full Terms of Use for more information.