Do You Know What Your Auto Insurance Is Actually Covering?
Do You Know What Your Auto Insurance Is Actually Covering?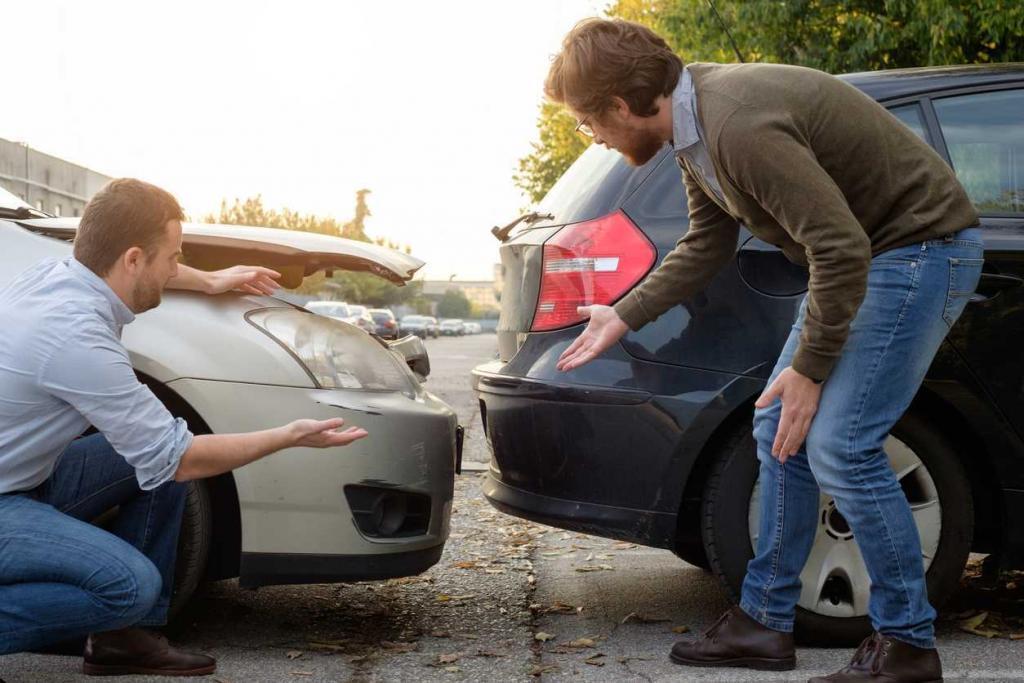 Being covered by basic auto insurance is mandatory in most US states (with very few exceptions). In the event of an accident, you generally have to be covered by an insurance company that can pay for the damages inflicted on you or other individuals. Drivers who are uninsured face penalties and fines. Every state has strict regulations regarding the type of coverage one must carry.
You may be aware of all of this, and you are likely covered by at least a basic auto insurance plan. Yet how well do you know your insurance policy, and how aware are you of the situations it would actually cover?
Let's review the main types of auto insurance coverage you can have.
Mandatory Auto Coverage
The minimum auto coverage required by law generally has to compensate for the following two types of damages:
Bodily injury: in case you or another driver/passenger/pedestrian are injured or killed, this type of coverage compensates for medical bills, lost wages, pain, and suffering, and so on;
Property damage: If your property is damaged by the collision, this type of coverage will pay for repairs, substitute cars, a new vehicle, and so on.
Each state has clearly defined minimum limits of coverage for both types of liability. Whatever exceeds these limits will be covered by optional coverage or from personal resources.
Additional Auto Coverage Required by Law
Depending on the state you are in, you might need additional coverage besides the basic ones presented above.
Uninsured Motorist Coverage: If you have an accident with an uninsured motorist or are the victim of a hit-and-run, this type of coverage will take over. Like Missouri, some states include this type of coverage in the mandatory type of insurance you must carry.
Personal Injury Protection: legally required in some states, like Florida, it covers personal injuries and other damages, such as lost wages
Check the legal requirements in your states to ensure the mandatory insurance policies cover you and that the limits coincide with the law.
Optional Coverage
If you wish to have additional coverage, you can opt for a more extensive insurance plan. These coverage types include underinsured motorist coverage, glass coverage, comprehensive coverage, gap insurance, and so on.
Injured in a St. Louis Car Accident?
When choosing your insurance plan, you may be influenced by the monthly budget you can spare for it. Many drivers go for the most affordable options. But, in the event of an accident, you never know if the other driver is uninsured or if they have an insurance limit too low to cover your damages. For this reason, you should be aware of precisely what your insurance policy covers and consider less likely scenarios when agreeing to your plan.
If you find yourself in the unfortunate situation of being the victim of a car crash, consult first with a St. Louis car accident lawyer before proceeding. Even if you are covered, insurance companies are for-profit companies. They will try their hardest to minimize or deny your claim.
Call The Hoffmann Law Firm, L.L.C. 24/7 at (314) 361-4242 for a FREE case evaluation.
Legal Articles Additional Disclaimer
Lawyer.com is not a law firm and does not offer legal advice. Content posted on Lawyer.com is the sole responsibility of the person from whom such content originated and is not reviewed or commented on by Lawyer.com. The application of law to any set of facts is a highly specialized skill, practiced by lawyers and often dependent on jurisdiction. Content on the site of a legal nature may or may not be accurate for a particular state or jurisdiction and may largely depend on specific circumstances surrounding individual cases, which may or may not be consistent with your circumstances or may no longer be up-to-date to the extent that laws have changed since posting. Legal articles therefore are for review as general research and for use in helping to gauge a lawyer's expertise on a matter. If you are seeking specific legal advice, Lawyer.com recommends that you contact a lawyer to review your specific issues. See Lawyer.com's full Terms of Use for more information.