Documenting Evidence of Your Car Accident
Documenting Evidence of Your Car Accident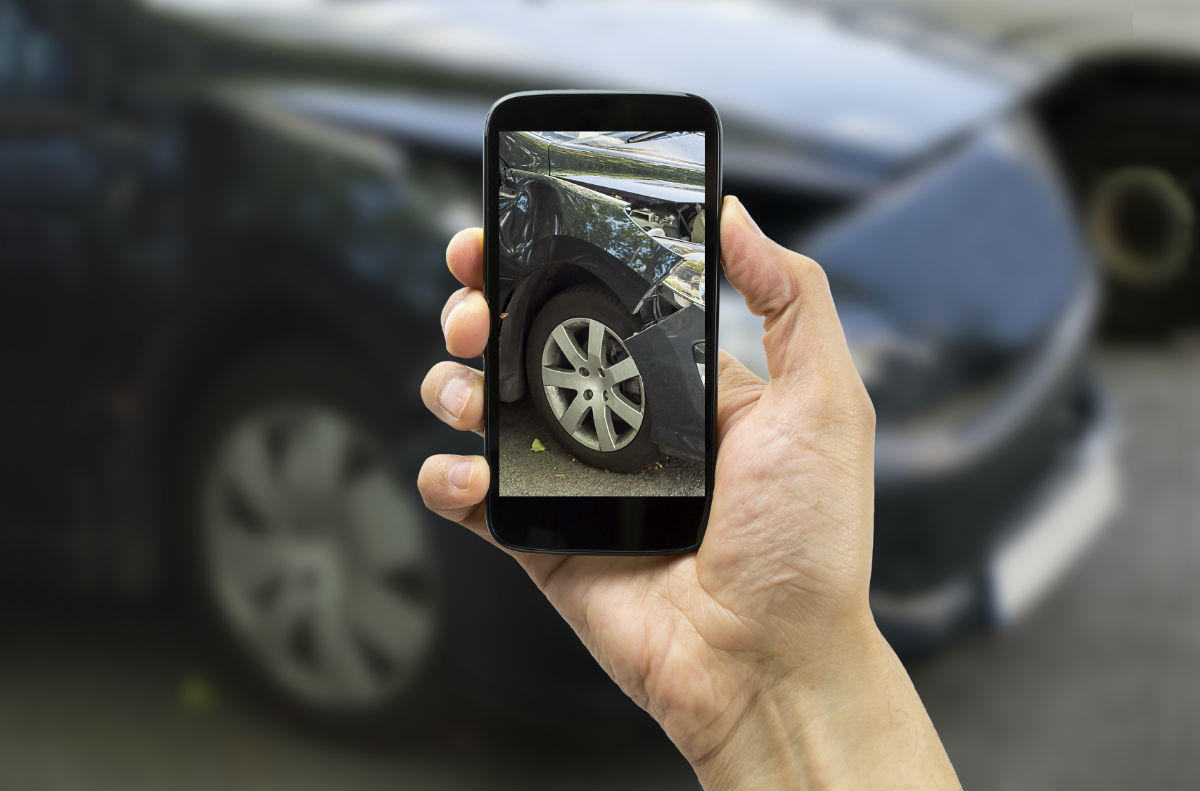 A car accident victim must do this as soon as possible after the traffic accident, because the accident scene may be altered, circumstances can change, memories can fade, and evidence can be misplaced or overlooked. Photographs are a good way to preserve evidence after an accident. Insurance companies require some kind of photographic evidence to document the vehicle damage to be covered by the insurance policy.
Photographing Vehicle Damage
According to experts, the process of properly photographing vehicle damage can be divided into three parts, which includes understanding of one's camera features so that you can use them in the best possible manner, synthetic and natural lighting, which should be positioned correctly to reduce reflections and glare, and last, the requirements of the insurance company.
Here are some expert tips that will help you take good photographs of vehicle damage:
Take a photograph of the damaged vehicle with the registration number visible.
Take a photograph that shows the overall damage.
Take a photograph showing the car's mileage and speedometer. While doing so, keep the flash off as it will capture the details more effectively.
Take photographs that accurately show the detail of the damage, for example, a close up of the broken trunk in a rear end collision.
Take photographs of any specific damage such as burn marks on the car's surface.
Do not keep the camera too close as it may affect the quality of image. Keep the camera at a distance of about 2 feet, and use the zoom feature.
Using a viewfinder instead of a monitor will help take better photographs.
Take photographs to document the placement of logos, side panel moldings, and decals.
If your car is dark colored, then most likely it will reflect the background. Use a marker to pin point and highlight the damage. Draw circles and arrows to mark the damaged areas.
The Compensation You Deserve
Our St. Louis car accident attorney reminds us that good photographs can act as a great piece of evidence in support of your claim. Take your photographs to The Hoffmann Law Firm, L.L.C. to present the evidence in the right light and get the compensation that you deserve.
The Hoffmann Law Firm, L.L.C.
(314) 361-4242
Legal Articles Additional Disclaimer
Lawyer.com is not a law firm and does not offer legal advice. Content posted on Lawyer.com is the sole responsibility of the person from whom such content originated and is not reviewed or commented on by Lawyer.com. The application of law to any set of facts is a highly specialized skill, practiced by lawyers and often dependent on jurisdiction. Content on the site of a legal nature may or may not be accurate for a particular state or jurisdiction and may largely depend on specific circumstances surrounding individual cases, which may or may not be consistent with your circumstances or may no longer be up-to-date to the extent that laws have changed since posting. Legal articles therefore are for review as general research and for use in helping to gauge a lawyer's expertise on a matter. If you are seeking specific legal advice, Lawyer.com recommends that you contact a lawyer to review your specific issues. See Lawyer.com's full Terms of Use for more information.