Frequently Asked Questions About Divorce & Legal Separation
Frequently Asked Questions About Divorce & Legal Separation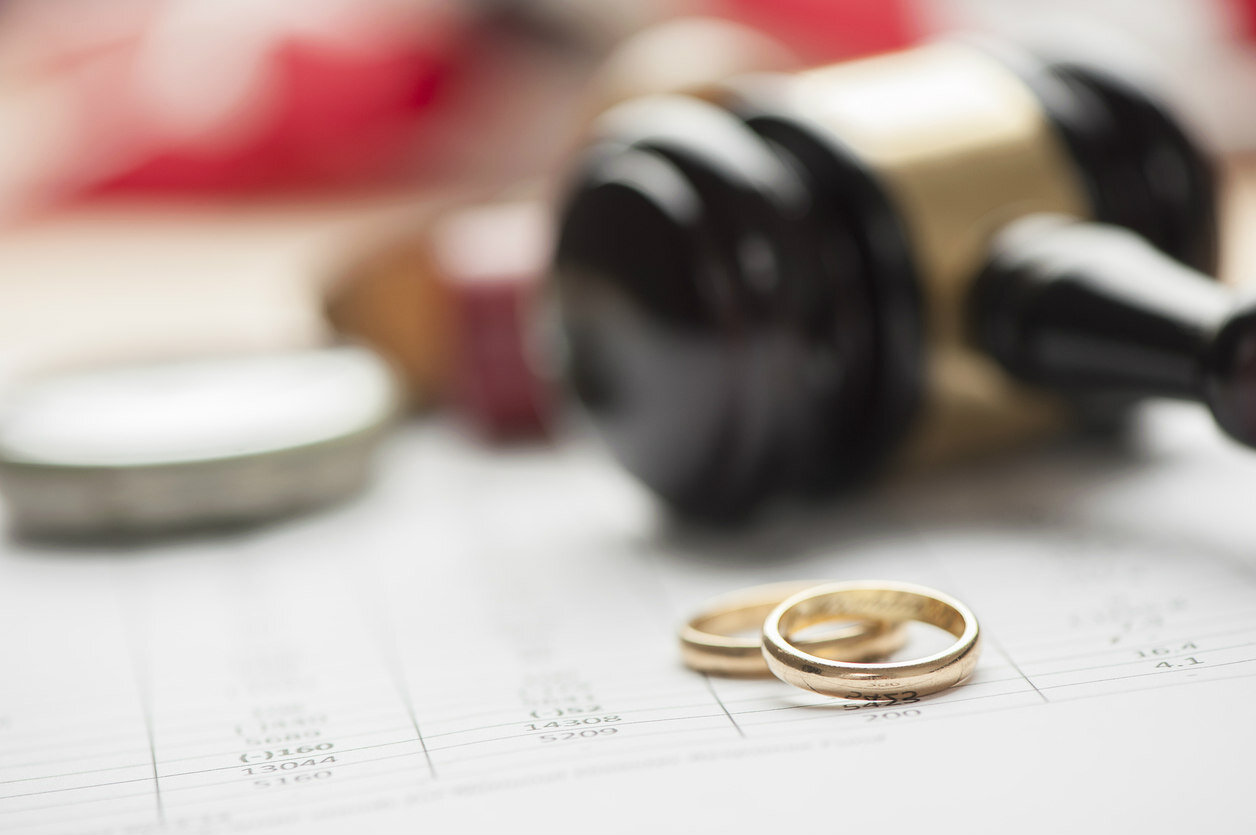 Often, couples seeking assistance from a St. Louis divorce lawyer have certain questions that need to be answered to ensure that they educated before they proceed. Here are answers to some common questions that we come across.
Is there any difference between legal separation and divorce?
While both the terms, legal separation and divorce are commonly used interchangeably, there are certain differences between the two when it comes to law. Factors such as child custody, visitation rights, and division of property and assets have to be decided in both cases. However, there is one main difference –
In a divorce, the marriage is dissolved by law, which essentially means that marriage ends once the divorce is ruled by the court of law, whereas in a legal separation, the marriage is not dissolved. The spouses remain married to each other, in spite of living separately (no longer being a couple). Therefore in a legal separation, if any of the spouses wish to remarry, they cannot, unless they get divorced.
Where should one file for a divorce?
To file a divorce, the residency requirement states that at least one of the divorcing parties should have lived in the state for a minimum period of 90 days before filing the action. That means, for a Missouri court to have jurisdiction over a case at least one of the divorcing parties needs to be residing in Missouri for at least 90 days prior to filing the divorce action.
Which State can determine child custody?
Often, divorcing parents move away to another state in pursuit of a new job or any other opportunity. In a divorce case where children are involved, and the parents reside in separate states, it is essential to determine which state is the home state. The state that has jurisdiction over the children is known as the child's home state. In order to eliminate complications in determining the home state and jurisdiction, almost all states adhere to the Uniform Child Custody Jurisdiction and Enforcement Act (UCCJEA).
Which state law applies to a child support order?
According to the UCCJEA, only the home state of the child has continued exclusive jurisdiction to enter or modify child support, custody and visitation rights orders, until all parties (including the child) exit the state.
What are child custody orders?
Child custody can be divided into two types – legal and physical custody, which are further divided into – joint or sole custody.
Legal custody – Legal custody of a child refers to the decision making right and the responsibility of a parent. Where joint legal custody enables both parents to take proper decisions about their children's health, education and welfare, and is preferred, sole legal custody awards the ultimate decision-making power to only one parent.

Physical custody – Physical custody refers to the actual time parents spend with the children. Joint physical custody awards both parents time with the children. Sole physical custody means that the children reside with one parent, while the court gives reasonable visitation rights to the other. The court can also order no visitation rights to a parent if the parent has a history of violence, substance abuse, or other behavior that is detrimental to the well-being of the child.
Child support, custody and visitation rights are unique to every case. It is essential that couples seek assistance from an experienced St. Louis family law to help make a sound decision. Call the Betz Law Firm 24/7 at (314) 801-8488 for a FREE 30 minute phone consultation.
120 E Lockwood Ave
St. Louis
MO
63119
Phone: (314) 801-8488
More resources:
Do Grandparents Have Visitation Rights?
Signs Your Marriage Could Be Headed for Divorce
Legal Articles Additional Disclaimer
Lawyer.com is not a law firm and does not offer legal advice. Content posted on Lawyer.com is the sole responsibility of the person from whom such content originated and is not reviewed or commented on by Lawyer.com. The application of law to any set of facts is a highly specialized skill, practiced by lawyers and often dependent on jurisdiction. Content on the site of a legal nature may or may not be accurate for a particular state or jurisdiction and may largely depend on specific circumstances surrounding individual cases, which may or may not be consistent with your circumstances or may no longer be up-to-date to the extent that laws have changed since posting. Legal articles therefore are for review as general research and for use in helping to gauge a lawyer's expertise on a matter. If you are seeking specific legal advice, Lawyer.com recommends that you contact a lawyer to review your specific issues. See Lawyer.com's full Terms of Use for more information.