Here's How to Find out If Your Spouse Is Hiding Money During a Divorce
Here's How to Find out If Your Spouse Is Hiding Money During a Divorce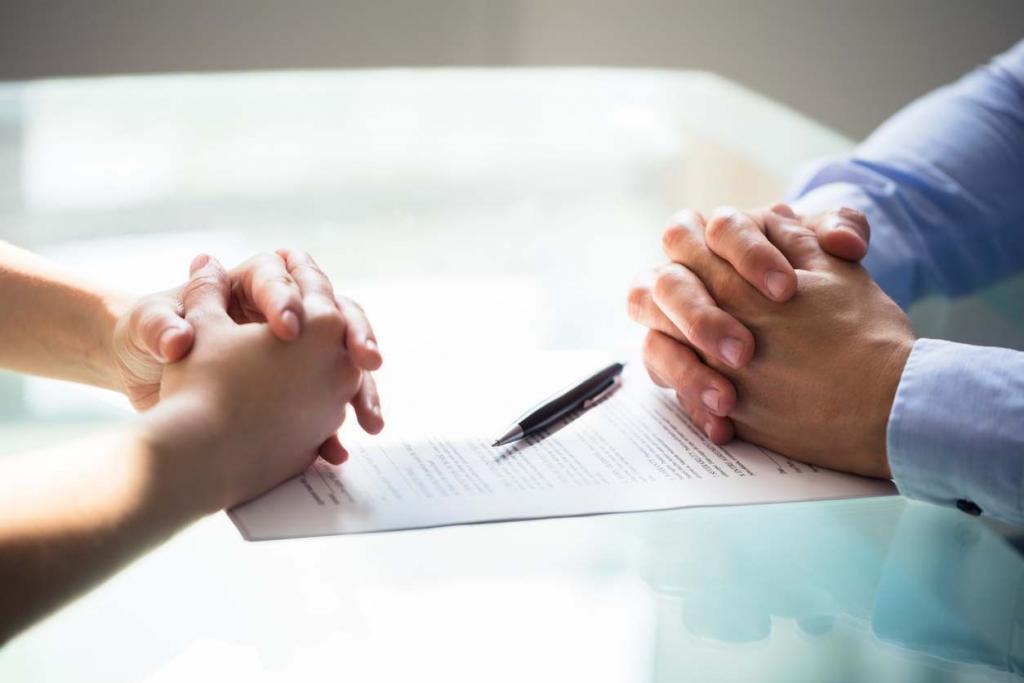 Divorce can be painful. You may have to confront your partner and fight in court for shared assets, the custody of the children, and your future. The separation of spouses itself often brings negative feelings and hostility, so an increased level of cautiousness is to be expected from both of you.
In these circumstances, you might ask yourself if your soon-to-be-former partner is trying to disadvantage you in the financial battle. They may be. Each of you wants a secure future and some material compensation for the whole ordeal. The court requires both spouses to declare all of their properties and sources of income for the division of assets. Many divorcees try to shift money or goods out of their claim until after the divorce to avoid sharing them with their spouse.
If you suspect that your spouse is hiding money from you during the divorce, then you should talk about it with your divorce attorney. They will teach you how to find out what your spouse is not telling you.
Methods You Can Apply on Your Own
If you have access to your family's financial records, accounts, and general bookkeeping, it will be relatively easy to spot any unusual transfers.
Verify the Financial Records
Check any recurring payments that aren't familiar to you. Your spouse may try to siphon funds to a third party (friend, lover, or even a child), or a company they started for this sole purpose, or some unusual expenses (cars, wines, jewelry, real estate, etc.). Check the records thoroughly and search for an explanation for each expense you didn't know about.
Search for Hidden Documents
Start by searching the places where you know your spouse may keep documents. It is worth a try, even if you think they hid everything. You never know what can be left behind or forgotten. Ant type of investment is to be checked and asked about.
Methods You Can Apply Legally
Your St. Louis divorce attorney should be your number one helper in this endeavor. Tell them any suspicion you have regarding hidden goods, as they can use some helpful tools to find out the truth.
Requests for Admission
You can send your spouse specific written questions and demand for a written admission. If it is proven that they lied in their written answer, then they will suffer the consequences and you will be compensated.
Oral Deposition
You can also request testimony from your spouse regarding hidden assets. Your spouse will have to give testimony under oath and answer the questions your attorney will ask.
Demand for an Inspection
You can legally demand an inspection of a safe box, wine collection, jewelry collection, etc. Your spouse may be forced to show these assets.
Ultimately, securing your future is important for each of you, and being fair in the sharing of assets leads to a short and clean separation. Keep fighting for your right and outsmart your spouse if they are trying to hide goods and money from you.
Legal Articles Additional Disclaimer
Lawyer.com is not a law firm and does not offer legal advice. Content posted on Lawyer.com is the sole responsibility of the person from whom such content originated and is not reviewed or commented on by Lawyer.com. The application of law to any set of facts is a highly specialized skill, practiced by lawyers and often dependent on jurisdiction. Content on the site of a legal nature may or may not be accurate for a particular state or jurisdiction and may largely depend on specific circumstances surrounding individual cases, which may or may not be consistent with your circumstances or may no longer be up-to-date to the extent that laws have changed since posting. Legal articles therefore are for review as general research and for use in helping to gauge a lawyer's expertise on a matter. If you are seeking specific legal advice, Lawyer.com recommends that you contact a lawyer to review your specific issues. See Lawyer.com's full Terms of Use for more information.