Hip and Leg Injuries - St. Louis Car Wreck Lawyer
Hip and Leg Injuries - St. Louis Car Wreck Lawyer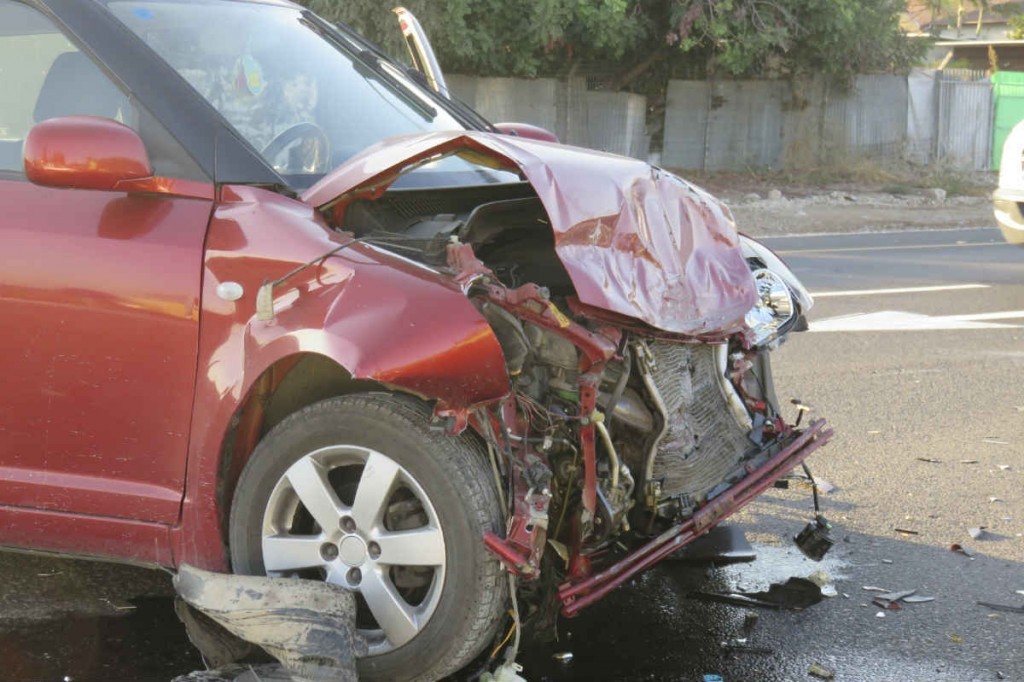 Seatbelts can save you from a wide variety of car accident injuries. However, it cannot prevent all injuries. While you may be happy that you survived a severe car crash, pain from a lower extremity injury may be lingering and may cause mobility issues in the long run. In this post, our St. Louis car wreck lawyer will discuss how front-end crashes can cause hip and leg injuries.
Why seatbelts don't always protect from leg and hip injuries
Many people who get involved in front end car crashes suffer lower extremity injuries and some are left permanently injured as a result. A recent report suggests that lower extremity injuries such as hip, thigh, pelvis, and lower leg injuries are most frequently reported in front-end crashes. As many as 36 percent of all serious injuries suffered by drivers and front seat passengers include lower extremity injuries.
Some of the reasons why drivers are more likely to suffer a lower extremity injury are:
Younger drivers: The risk of hip, thigh and knee injuries is particularly high in young drivers and passengers. Drivers in the age group of 16-50 years are more likely to suffer lower extremity injuries and female occupants face an even higher risk.
Seatbelts don't help: Seatbelts can restrain a driver's head and torso in event of a crash, but the legs remain free. Almost 70 percent of all lower extremity injuries occur below the knee, and it normally happens because the feet and ankles become trapped in the footwell of the vehicle.
Angle of impact: When a front-end crash happens, the driver's or front seat passenger's legs swing forward upon impact. They are likely to strike the steering wheel or dashboard. In T-bone or side impact crashes, the drivers and passenger's legs slide sideways, and normally remain within the confines of the seat.
Lower extremity injuries can have lifelong effects
While lower extremity injuries may not be life threatening, they can be extremely painful and change the victim's life considerably. Lower extremity injuries often require long periods of hospitalization compared to other musculoskeletal injuries, and have long recovery periods. These injuries often cause long term disability. Victims of lower extremity injuries may be faced with huge medical bills that include hospitalization, medication, doctor visits, therapy and other costs. The worker may also have to stay off work for a long time for treatment and recovery. The costs can quickly can add up leaving the victim and their families in turmoil.
If you or someone close to you has suffered a lower extremity injury in a car crash and is unable to walk, you should immediately get in touch with our experienced St. Louis legal team at The Hoffmann Law Firm, L.L.C. We have been helping victims of St. Louis car accidents recover adequate compensation for economic and non-economic losses for over 15 years. We can do the same for you and your family. Give us a call today at (314) 361-4242 to set up a free consultation and learn more about what you may be entitled to under Missouri law.
Legal Articles Additional Disclaimer
Lawyer.com is not a law firm and does not offer legal advice. Content posted on Lawyer.com is the sole responsibility of the person from whom such content originated and is not reviewed or commented on by Lawyer.com. The application of law to any set of facts is a highly specialized skill, practiced by lawyers and often dependent on jurisdiction. Content on the site of a legal nature may or may not be accurate for a particular state or jurisdiction and may largely depend on specific circumstances surrounding individual cases, which may or may not be consistent with your circumstances or may no longer be up-to-date to the extent that laws have changed since posting. Legal articles therefore are for review as general research and for use in helping to gauge a lawyer's expertise on a matter. If you are seeking specific legal advice, Lawyer.com recommends that you contact a lawyer to review your specific issues. See Lawyer.com's full Terms of Use for more information.