How Can a Father Get Full Custody of His Child?
How Can a Father Get Full Custody of His Child?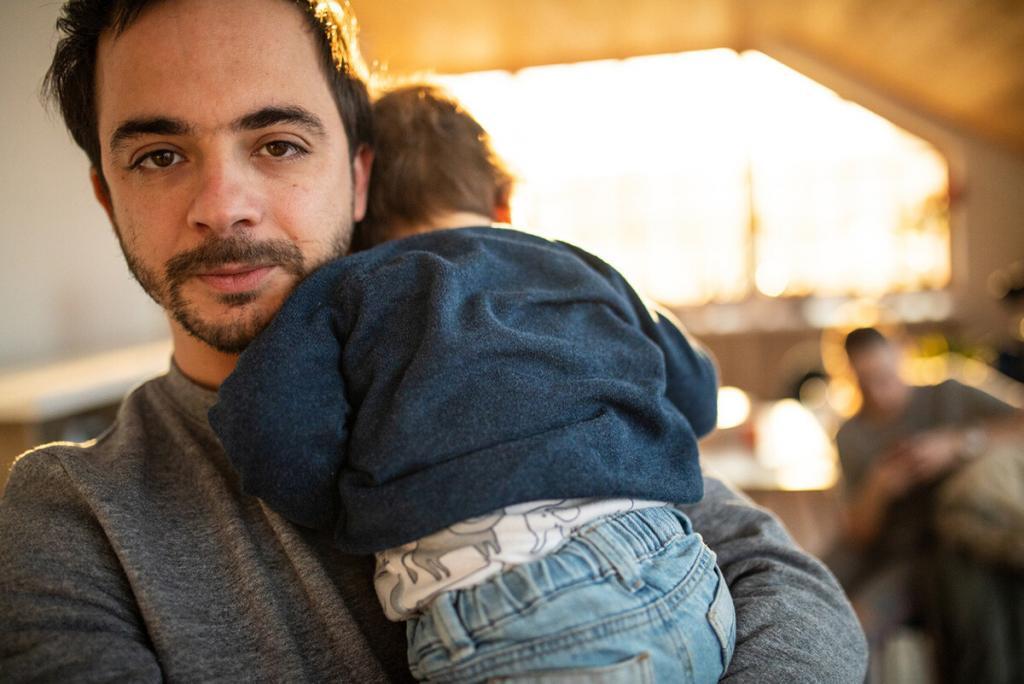 Divorces are almost never easy. It may not just be that you are separating from someone you spent your life with. If children are involved, then you may also have to fight for custody. It's a strange situation: you have to convince a third party that you are worthy of spending time with your children and taking care of them. It doesn't seem fair, but you should be prepared to deliver solid proof if this happens.
The custody battle is generally tougher for a divorcing father than it is for the mother, as most states tend to give the mother an advantage.
Today's fathers no longer expect everything to be done by their female partner since gender roles are not as segregated as they were decades ago. Still, courts often seem to consider mothers more present in their children's lives and more suitable to be the main caregivers for them.
If you are a dad who knows that he can handle the upbringing of his children as well as their mother can, and if you feel like they would be better in your care and are determined to win full custody following your divorce or separation, you must know what the court takes into consideration when choosing who to give the custodial rights.
Since each situation is unique, it's best to speak with an experienced St. Louis divorce attorney who can help you understand child custody in Missouri. However, here are some general ideas:
Do Not Leave Your House and Your Children
When a marriage or relationship is falling apart, living together may no longer seem like a viable option. Many times, the father has to leave the marital home during the divorce or separation, just to be away from the wife. That is a terrible mistake if you are going for full custody. Leaving the house where your children are will often work to your disadvantage.
Spend as Much Time as You Can with Your Children
Don't miss any opportunities to spend physical time with your children. When you are with them, get involved and talk to them, get to know their needs, wishes and routines. Know your children, since it is one of the strongest arguments you will have when filing for full custody.
Be Involved in the Kids' Activities and Medical Exams
Get involved in extracurricular activities. Go to games, plays, contests, and so on. Drive them to their soccer practice and take them shopping for new clothes. Be aware of their medical visits.
Be Civil Toward Your Spouse
Even if your relationship with the wife/partner has deteriorated, keep yourself from arguing or bad-mouthing her.
Gather Evidence of Your Time with the Children
Be ready to name witnesses that have seen you spending time with your children and taking care of them. You should be able to have witnesses that will confirm the fact that you are an involved and caring father. Have friends that you visit with the kids and do regular activities with.
Even if you do all that, it's important to understand that the mom may still have an advantage over you. It may be a tough battle, but don't give up. Speak with an experienced St. Louis child custody lawyer. Your time with your children is one of the most valuable things in life and it is worth fighting for.
Call the Betz Law Firm 24/7 at (314) 801-8488 to speak with an experienced St. Louis family law attorney.
Read more:
Understanding Child Custody from the Father's Perspective
Can a Father Get Custody If He Wasn't Part of the Kids' Life for a Long Time?
Legal Articles Additional Disclaimer
Lawyer.com is not a law firm and does not offer legal advice. Content posted on Lawyer.com is the sole responsibility of the person from whom such content originated and is not reviewed or commented on by Lawyer.com. The application of law to any set of facts is a highly specialized skill, practiced by lawyers and often dependent on jurisdiction. Content on the site of a legal nature may or may not be accurate for a particular state or jurisdiction and may largely depend on specific circumstances surrounding individual cases, which may or may not be consistent with your circumstances or may no longer be up-to-date to the extent that laws have changed since posting. Legal articles therefore are for review as general research and for use in helping to gauge a lawyer's expertise on a matter. If you are seeking specific legal advice, Lawyer.com recommends that you contact a lawyer to review your specific issues. See Lawyer.com's full Terms of Use for more information.