How Insurance Does Work for St. Louis Uber Accidents?
How Insurance Does Work for St. Louis Uber Accidents?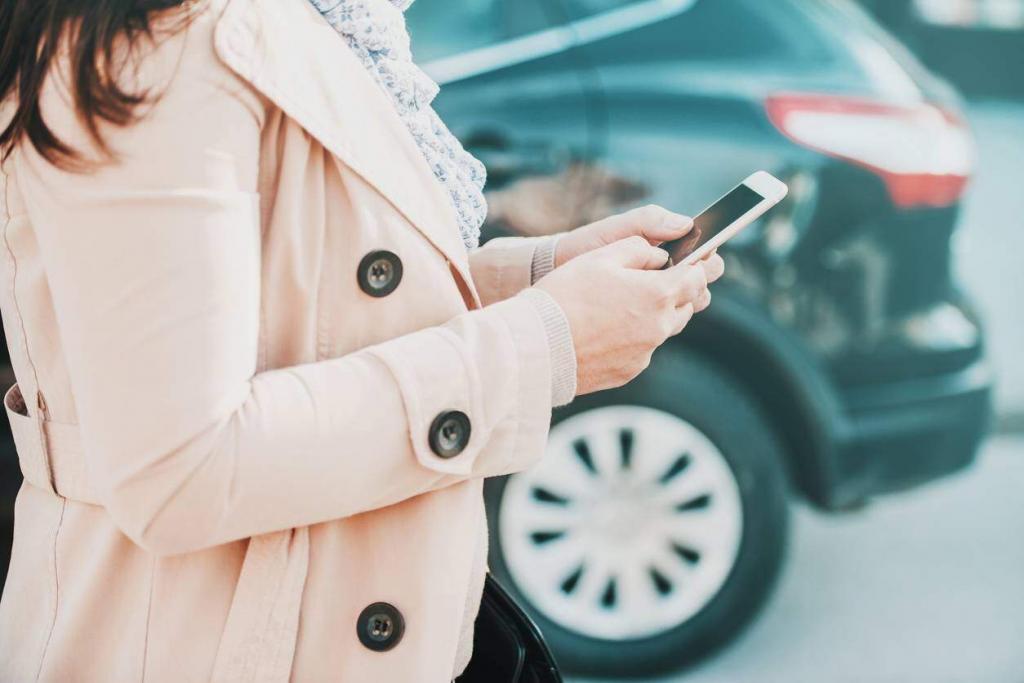 Ride-share companies are on the rise today. It sees an increasing demand because of its convenience and lower fares. Passengers availing rideshare services from companies like Lyft and Uber enjoy the flexibility of calling for transportation on short notice and getting to their destination while splitting the bill with a co-passenger. This is why it is becoming the preferred choice for many residents of St. Louis, Missouri.
Ridesharing may seem like a very smooth and hassle-free experience until you get involved in an accident involving the rideshare vehicle. This is when questions about insurance and liability come up. While reaching out to a St. Louis Uber Accident lawyer is a good idea, knowing the following will keep you well-informed about what to do if you are ever involved in an accident while in a ridesharing vehicle.
How Insurance Works With Uber Claims
While regular car insurance claims are hard enough, the process for insurance claims involving a rideshare service like Uber or Lyft is even more complex. The rideshare industry is a relatively new playing field for insurance companies, and most insurance companies continue to update their coverage agreements with such companies.
Uber and Lyft, as well as other rideshare services, generally provide their drivers with insurance. This is in addition to the driver's personal auto insurance policy, which is required by Missouri law. A claim against a personal insurance policy may be denied if the car was being used for work, making Lyft or Uber coverage necessary.
What Happens In The Event of a Ridesharing Accident?
If you have been injured in an accident while riding as a rideshare passenger, you should generally be protected by Uber or Lyft's commercial liability policy. Both rideshare services provide coverage amounting to up to $1 million for accident claims, provided the injured passenger was in transit at the time of the accident and the driver's app was active.
If the accident occurred because of the rideshare driver's fault, you may also be eligible to file a claim against the driver and his or her personal insurance provider. An experienced Uber Accident lawyer will be able to help you make this determination.
What Does an Uber Insurance Cover?
If you were an Uber passenger at the time of the accident, you should be covered by the company's liability insurance policy for any injuries that occurred on account of the accident, but only if your driver was successfully logged into the app.
If the driver wasn't logged into the app, you might have to file a claim with the drivers' personal insurance provider.
If you are an Uber driver, your coverage would depend on the following factors

The Uber App is off - In this case, you will generally be covered by your personal insurance policy.

The App is on, but you are waiting for a ride request - Your personal policy will not likely cover you unless there is ridesharing coverage. However, you may be eligible for Uber or Lyft's limited liability coverage.

You've accepted a request and are en route to pick up the passenger - Your employer's policy generally covers you.

You have passengers - The rideshare policy is generally in full force, covering both you and your passengers.
Reach out to a Uber accident lawyer if you were recently involved in an accident as a driver or passenger of a ridesharing service to ensure your legal right to compensation is protected. Call The Hoffmann Law Firm, L.L.C. 24/7 at (314) 361-4242 for a FREE case evaluation.
Legal Articles Additional Disclaimer
Lawyer.com is not a law firm and does not offer legal advice. Content posted on Lawyer.com is the sole responsibility of the person from whom such content originated and is not reviewed or commented on by Lawyer.com. The application of law to any set of facts is a highly specialized skill, practiced by lawyers and often dependent on jurisdiction. Content on the site of a legal nature may or may not be accurate for a particular state or jurisdiction and may largely depend on specific circumstances surrounding individual cases, which may or may not be consistent with your circumstances or may no longer be up-to-date to the extent that laws have changed since posting. Legal articles therefore are for review as general research and for use in helping to gauge a lawyer's expertise on a matter. If you are seeking specific legal advice, Lawyer.com recommends that you contact a lawyer to review your specific issues. See Lawyer.com's full Terms of Use for more information.