How Long is Alimony Paid After a Divorce?
How Long is Alimony Paid After a Divorce?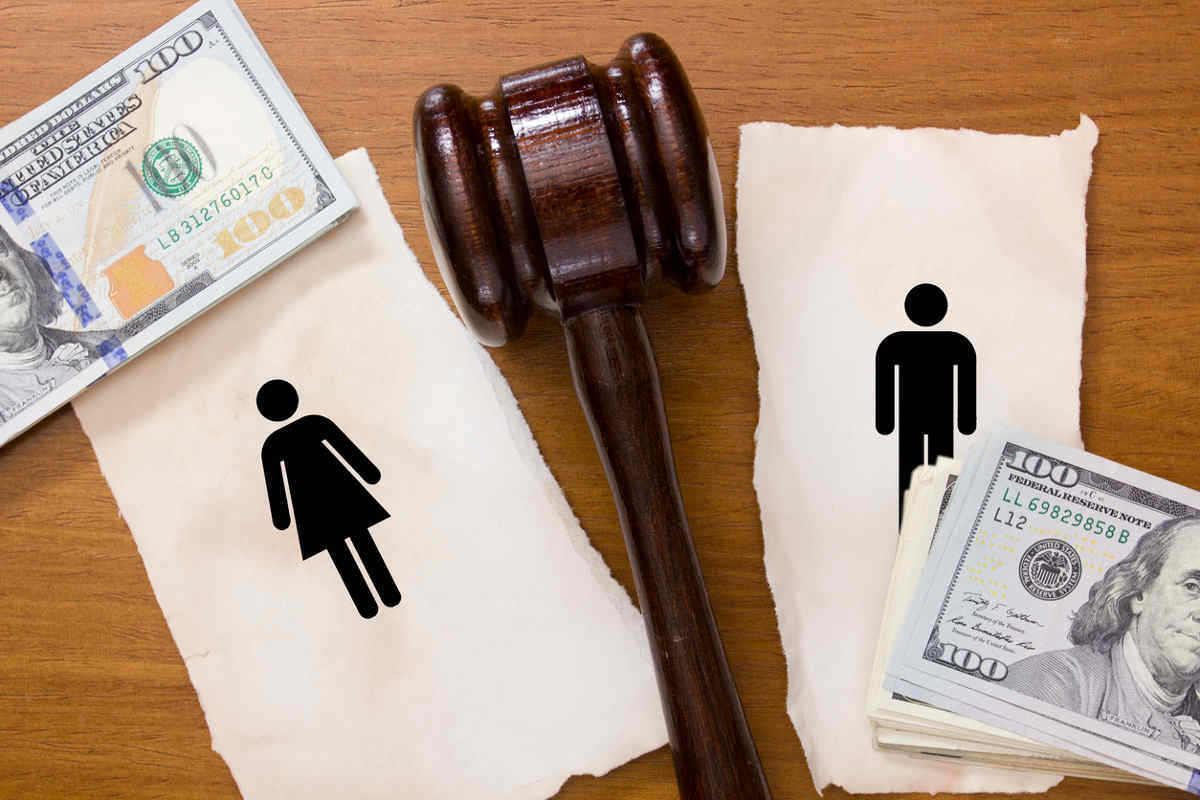 A common question during a divorce is, "How long is alimony paid after a divorce?" The short explanation is that it is complicated and depends on a variety of factors. That being said, you can get a general idea of how to answer this question by understanding the following concepts.
Temporary Vs. Permanent
There are two varieties of alimony. The first is temporary, which characterizes payments that come during the divorce proceedings. The legal system generally wants dependent spouses to retain roughly the same lifestyle during a divorce. The result is temporary payments given while the permanent terms are negotiated. The second type is permanent alimony, though the name is a bit of a misnomer. The reason is that "permanent" alimony sometimes only lasts a few years, and almost never continues for more than a couple of decades.
Who Decides?
Both types of alimony are optimally decided by you, your spouse, and your legal teams. The best case scenario is that the two sides come to an agreement that they think is fair, and then the payments begin. Negotiations do not always proceed so smoothly, though. Some divorces go to court, in which case a judge would assist in deciding how long one party must pay alimony. If the two sides cannot reach an agreement, that judge will decide on his or her own.
What Factors are Considered?
Though many factors go into alimony calculation, the following are the most common.
Income - The amount of money both spouses make.

Earning Capacity - The amount of money that both spouses could make, depending on their experience, certifications, and education.

Lifestyle - Courts like to retain both spouse's quality of life as much as possible.

Length of Marriage - Though there is no exact equation, shorter marriages lead to compressed terms, while long marriages result in extended ones.
Why the Number Might Change
One thing you can take solace in is that alimony terms are not set in stone. Instead, you can reopen your case and try to negotiate a new payment sum based on changing conditions. The best times to do so are when one of the factors listed above changes. As an example, you might make payments to your spouse for many years but then lose your job. You won't be expected to continue writing checks that you can't afford, which allows you to negotiate for a better deal.
Events That Stop Alimony Payments
The following three situations will stop alimony payments altogether.
Finished Term - If you agree to pay alimony for ten years, the payments will stop when the term is finished.

Remarriage - The spouse receiving benefits will stop doing so if they remarry.

Death - Nobody ever wants one party to pass away, but if it ever happens, no more alimony will be paid.
Alimony is one of the most contentious issues in divorce, and for good reason. Because one party must make these payments for years or even decades, the stakes are incredibly high. Knowing the basics of spousal support will help you navigate this complex issue, but there is no replacement for a experienced St. Louis family law attorney.
Legal Articles Additional Disclaimer
Lawyer.com is not a law firm and does not offer legal advice. Content posted on Lawyer.com is the sole responsibility of the person from whom such content originated and is not reviewed or commented on by Lawyer.com. The application of law to any set of facts is a highly specialized skill, practiced by lawyers and often dependent on jurisdiction. Content on the site of a legal nature may or may not be accurate for a particular state or jurisdiction and may largely depend on specific circumstances surrounding individual cases, which may or may not be consistent with your circumstances or may no longer be up-to-date to the extent that laws have changed since posting. Legal articles therefore are for review as general research and for use in helping to gauge a lawyer's expertise on a matter. If you are seeking specific legal advice, Lawyer.com recommends that you contact a lawyer to review your specific issues. See Lawyer.com's full Terms of Use for more information.