"How Much Money Will I Get from a Car Accident Settlement?"
"How Much Money Will I Get from a Car Accident Settlement?"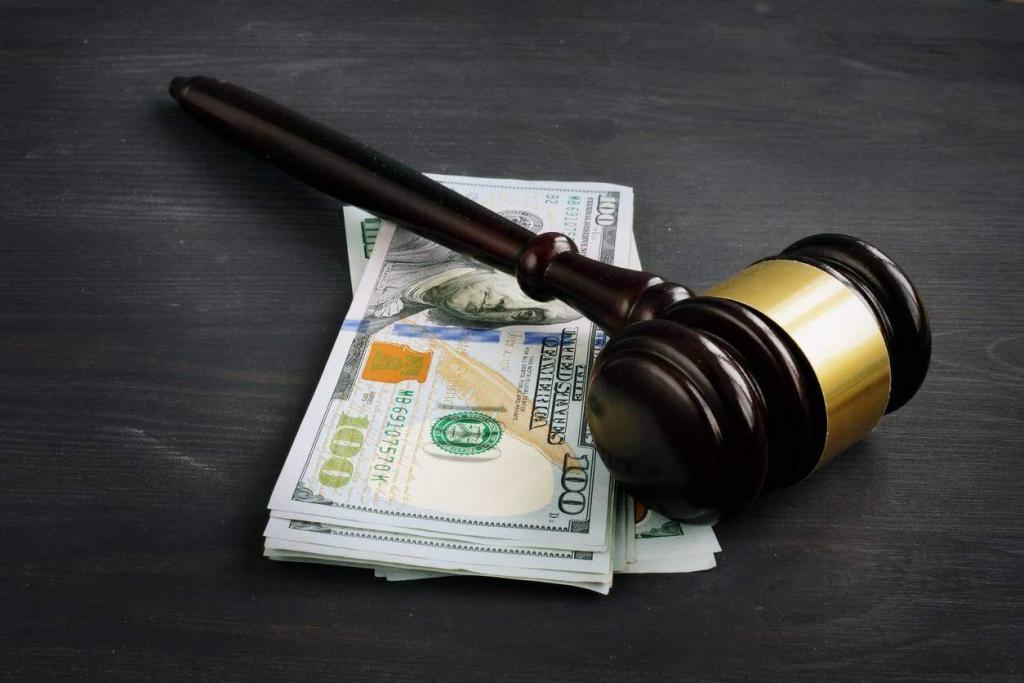 If you've been the victim of a car accident, you probably have a lot of questions right now. Who is going to cover the costs of my medical bills and lost wages? Should I hire a lawyer? And, how much money can I expect to get from the settlement?
These are all complex questions, but we will try to help you understand what you can generally expect from your settlement.
Should You Settle or Go to Trial?
Many people throw the word "settlement" around when it comes to car accident cases, but few truly understand what it means.
A settlement is an agreement to resolve a legal claim for personal injuries or damages. When a settlement is reached, the plaintiff generally agrees not to sue or to drop any charges.
Most car accident claims are resolved through a settlement as going to court takes a lot of time and effort without a guarantee that the plaintiff will get the amount he is hoping for.
Don't expect to settle with the at-fault driver's insurance company quickly. These negotiations can also take quite some time as the insurance company will push back and look for any opportunity to lower the claim.
How Much Money Will You Get?
There isn't a single answer to this question. Each car accident is unique, and the nature and extent of the injuries can differ greatly. However, the insurance company will take certain factors into account when negotiating.
Past and future lost wages that occur because of the accident;

Non-medical expenses that were caused by accident;

Pain and suffering, meaning the toll the accident took on the victim's life and how much their quality of life was affected;

Punitive damages to punish the behavior that caused the accident.
The money you will get largely depends on the extent and severity of your injuries. Generally, the more severe your injuries are, the higher the compensation. An experienced car accident attorney can help you accurately estimate your present and future expenses and push for a settlement that will get you covered.
Other Factors That Can Influence Your Settlement
Your costs aren't the only factor that can influence the value of your settlement. The number of parties involved in the accident, for example, can also affect how much money you will get. If more than one party is found liable for causing the crash, then your settlement may be higher. The amount of insurance the at-fault driver carries can also impact the amount of money you will get.
Discuss Your Claim With an Experienced Attorney
An experienced St. Louis auto accident lawyer can help you understand what you are entitled to and work to protect your legal rights. For a FREE consultation with an experienced attorney at The Hoffmann Law Firm, L.L.C. call at (314) 361-4242.
Legal Articles Additional Disclaimer
Lawyer.com is not a law firm and does not offer legal advice. Content posted on Lawyer.com is the sole responsibility of the person from whom such content originated and is not reviewed or commented on by Lawyer.com. The application of law to any set of facts is a highly specialized skill, practiced by lawyers and often dependent on jurisdiction. Content on the site of a legal nature may or may not be accurate for a particular state or jurisdiction and may largely depend on specific circumstances surrounding individual cases, which may or may not be consistent with your circumstances or may no longer be up-to-date to the extent that laws have changed since posting. Legal articles therefore are for review as general research and for use in helping to gauge a lawyer's expertise on a matter. If you are seeking specific legal advice, Lawyer.com recommends that you contact a lawyer to review your specific issues. See Lawyer.com's full Terms of Use for more information.