How To Handle a St. Louis Hit-And-Run Auto Accident
How To Handle a St. Louis Hit-And-Run Auto Accident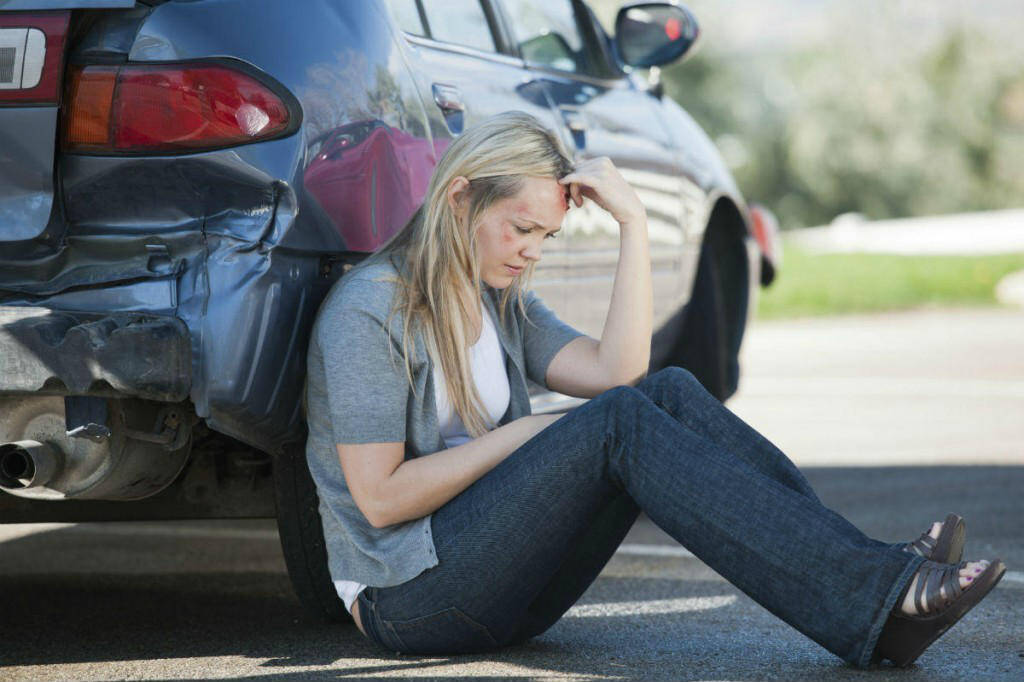 A hit-and-run in St. Louis, Missouri is a serious criminal offense. Leaving the scene of an accident after causing less than $1,000 in damage is a Class A misdemeanor – but if the damage exceeds $1,000, causes an injury or death, or the defendant has had a previous violation, it's a Class D felony.
Every driver should know how to handle a hit-and-run in St. Louis, to ensure that the perpetrator will be caught and that they can work with an experienced car accident lawyer to recover the compensation they deserve. So read on, and learn more about the steps you should take to handle a hit-and-run in St. Louis.
1. NEVER Pursue The Other Vehicle – It's Dangerous!
Even if it's possible to do so, don't pursue the other vehicle on foot or in your car. You don't know the situation or the mental state of the other driver. You could be putting yourself at serious risk. Leave this to the police.
2. Call 911 To Get Contact Police & Get Help For Injuries
Call 911 so that you can file a police report ASAP, and the police can be made aware of the situation. In addition, inform emergency services about any potential injuries that may require urgent medical attention.
3. Find Out If There Were Any Witnesses To The Situation
Witnesses are usually present when there is a hit-and-run, so you can ask them if they noticed anything about the other car or the driver, if they managed to get videos or photos of them, and for other such information that may be useful in identifying the culprit.
4. Snap Photos Of Your Vehicle & Take Notes About The Situation
Take photos of your vehicle and injuries if possible, and take notes about what you remember, such as the make and model of the car, any of the digits you remember from the license plate, and other such information.
This can help the police find the responsible individual, and it will help you win your case or reach a better settlement if you hire a St. Louis auto accident lawyer to recover damages from the guilty party.
5. Get In Touch With Your Insurance Company
You may be able to recover the costs of damage to your car and medical bills from the responsible party, but you should notify your insurance company right away.
If you have uninsured or under-insured driver insurance, your medical bills and costs will be covered up to your coverage limits, even if the responsible party is never identified.
Contact A St. Louis Car Accident Attorney To Pursue Legal Action In A Hit-And-Run Case
If you have been the victim of a hit-and-run case, you may be entitled to civil damages against the responsible party, even if the state of Missouri is already bringing a case against the individual. A serious hit-and-run can carry serious medical costs, raise your insurance premiums, and cause mental and emotional trauma. This should be discussed with an experienced car accident attorney.
Call The Hoffmann Law Firm, L.L.C. 24/7 at (314) 361-4242 for a FREE case evaluation.
Legal Articles Additional Disclaimer
Lawyer.com is not a law firm and does not offer legal advice. Content posted on Lawyer.com is the sole responsibility of the person from whom such content originated and is not reviewed or commented on by Lawyer.com. The application of law to any set of facts is a highly specialized skill, practiced by lawyers and often dependent on jurisdiction. Content on the site of a legal nature may or may not be accurate for a particular state or jurisdiction and may largely depend on specific circumstances surrounding individual cases, which may or may not be consistent with your circumstances or may no longer be up-to-date to the extent that laws have changed since posting. Legal articles therefore are for review as general research and for use in helping to gauge a lawyer's expertise on a matter. If you are seeking specific legal advice, Lawyer.com recommends that you contact a lawyer to review your specific issues. See Lawyer.com's full Terms of Use for more information.