How to Handle Rear-End Collisions in St. Louis
How to Handle Rear-End Collisions in St. Louis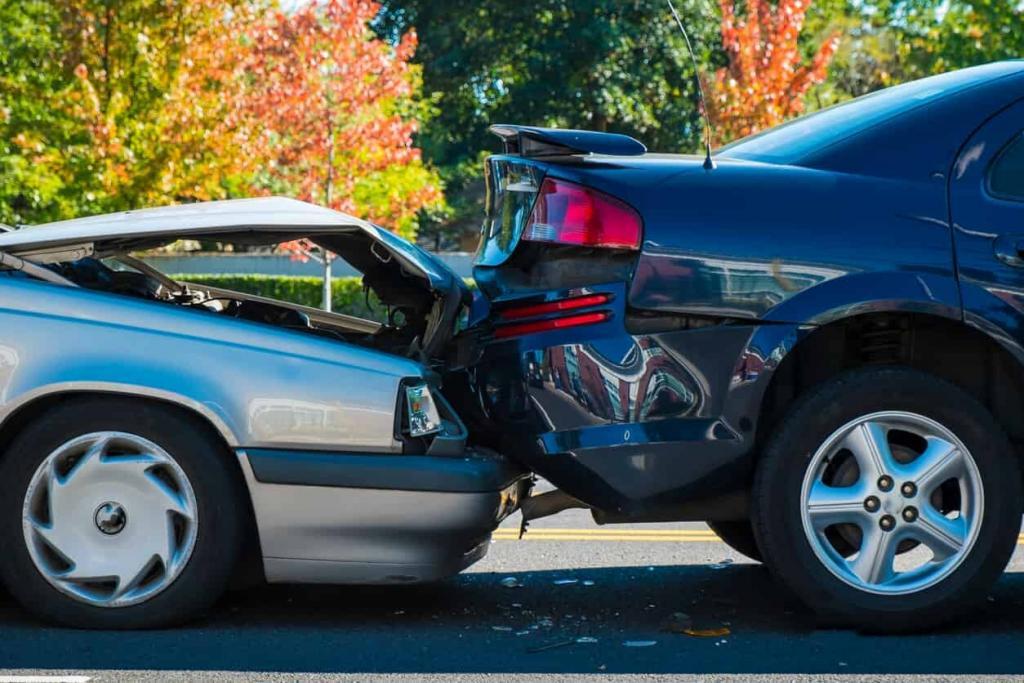 If you're involved in a rear-end collision in St. Louis, it's crucial to understand your legal options and rights. As a St. Louis rear-end collision lawyer, our role at The Hoffmann Law Firm is to guide you through the complexities of such cases. Remember, each accident is unique, and the best course of action can vary significantly. Therefore, we encourage you to speak with a St. Louis car accident lawyer at our firm to discuss the specifics of your case.
Understanding Rear-End Collisions
Rear-end collisions are among the most common types of car accidents. They can occur for various reasons, such as distracted driving, sudden stops, or poor weather conditions. In St. Louis, as in other places, the driver who hits another vehicle from behind is often considered responsible for the accident. However, determining liability can be more complex, depending on the circumstances of the collision.
Legal Considerations in Rear-End Collisions
Determining Fault: In Missouri, fault in a rear-end collision isn't automatically assigned to the trailing driver. Factors like road conditions, mechanical failures, or the actions of the leading driver can also contribute to the accident. A thorough investigation is essential to establish fault accurately.

Missouri's Comparative Fault System: Missouri follows a comparative fault system, meaning that if you are partially at fault for the accident, your compensation may be reduced by your percentage of fault. This makes it even more critical to have a knowledgeable St. Louis rear-end collision lawyer evaluate your case.

Dealing with Insurance Companies: Insurance companies are often involved in settling rear-end collision claims. It's important to remember that these companies are looking out for their interests, not necessarily yours. Having a lawyer can level the playing field and help ensure that your rights and interests are protected.
Steps to Take After a Rear-End Collision
Seek Medical Attention: Your health is the top priority. Even if injuries seem minor, it's important to get checked by a medical professional.

Document the Accident: Take photos of the scene, the vehicles involved, and any injuries. Gather contact information from witnesses.

Report the Accident: Notify the police and your insurance company about the accident.

Consult a Lawyer: Before making any statements or accepting settlements, it's wise to speak with a St. Louis car accident lawyer.
How The Hoffmann Law Firm Can Help
Personalized Legal Guidance: At The Hoffmann Law Firm, we understand that each rear-end collision case is unique. We offer personalized legal guidance tailored to the specifics of your situation. Our team will work diligently to gather evidence, speak with witnesses, and build a strong case on your behalf.

Negotiating with Insurance Companies: We have extensive experience negotiating with insurance companies. Our goal is to ensure that you receive fair compensation for your injuries, damages, and any other losses.

Legal Representation in Court: If your case goes to court, you can trust that we have the skills and experience to represent you effectively. We prepare meticulously for trial and advocate tirelessly for your interests.

No Win, No Fee: We operate on a contingency fee basis, meaning you don't pay unless we win your case. This approach allows you to seek legal representation without upfront costs.
Why Choose The Hoffmann Law Firm
Experience: We have years of experience handling rear-end collision cases in St. Louis.

Client-Centric Approach: Our firm prioritizes your needs and goals throughout the legal process.

Local Knowledge: We have a deep understanding of Missouri's traffic laws and legal system.

Strong Track Record: Our firm has a proven track record of securing favorable outcomes for our clients.
Speak With a St. Louis Car Accident Lawyer
Handling a rear-end collision in St. Louis can be challenging, but with the right legal strategy, you can navigate the process effectively. At The Hoffmann Law Firm, we are dedicated to providing experienced legal services to those affected by car accidents. Speak with a St. Louis car accident lawyer at our firm to discuss your case. Remember, every case is unique, and we're here to provide the tailored legal assistance you need. Call us 24/7 at (314) 361-4242 for a free consultation.
Legal Articles Additional Disclaimer
Lawyer.com is not a law firm and does not offer legal advice. Content posted on Lawyer.com is the sole responsibility of the person from whom such content originated and is not reviewed or commented on by Lawyer.com. The application of law to any set of facts is a highly specialized skill, practiced by lawyers and often dependent on jurisdiction. Content on the site of a legal nature may or may not be accurate for a particular state or jurisdiction and may largely depend on specific circumstances surrounding individual cases, which may or may not be consistent with your circumstances or may no longer be up-to-date to the extent that laws have changed since posting. Legal articles therefore are for review as general research and for use in helping to gauge a lawyer's expertise on a matter. If you are seeking specific legal advice, Lawyer.com recommends that you contact a lawyer to review your specific issues. See Lawyer.com's full Terms of Use for more information.