How to Secure Fair Compensation After a St. Louis Car Wreck
How to Secure Fair Compensation After a St. Louis Car Wreck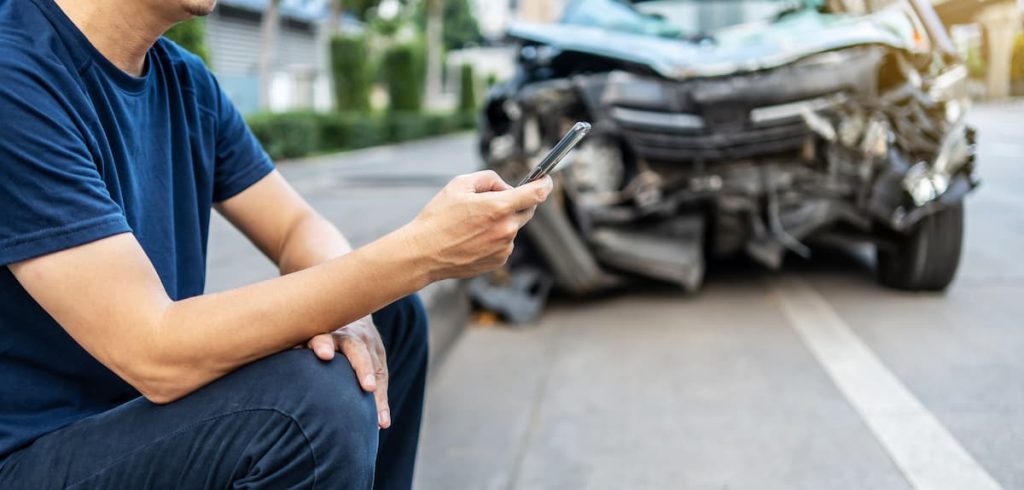 A car wreck can leave you with more than just physical injuries. The financial and emotional turmoil that follows can be devastating. If you are in such a predicament in St. Louis, remember you have the right to pursue fair compensation. Here is a general guide on how to secure the justice you deserve.
1. Immediate Actions
Your safety and that of others involved in the wreck is paramount. Call 911 to ensure everyone gets the medical attention they need. Prompt medical attention is crucial for your health and can serve as substantial evidence when building your case later on. Also, be sure to document the accident scene, gathering the other driver's information and taking photographs of the scene and damaged vehicles.
2. Reporting the Accident
Report the incident to your insurance company as soon as you can. Remember to stick to the facts and avoid making statements that could potentially jeopardize your claim. Admitting fault or speculating about the causes of the accident is not advisable.
3. Seek Legal Assistance
This is where many car accident victims use their favorite internet search engine to find "wreck lawyers near me". An experienced St. Louis car accident attorney, can guide you through the intricacies of insurance claims and possible legal avenues to ensure you get the compensation you deserve.
At The Hoffmann Law Firm, we offer free case evaluations. And the best part? You don't pay unless we secure your compensation. This allows you to concentrate on your recovery while we relentlessly fight for your rights. Give us a call 24/7 at (314) 361-4242.
4. Determining Liability
Missouri operates under the at-fault system, meaning the party responsible for the accident is liable for damages. An experienced St. Louis car accident attorney can help identify the party at fault, gather crucial evidence, and build a formidable case on your behalf.
5. Estimating Your Compensation
After a car wreck, compensation could cover medical expenses, loss of earnings, property damage, and non-economic damages such as pain and suffering. Your attorney can help accurately estimate this value and ensure the insurance company doesn't shortchange you.
6. Proceeding with a Lawsuit
If negotiations with the insurance company don't yield fair compensation, it might be necessary to file a lawsuit. This is where a specialized law firm like The Hoffmann Law Firm can make all the difference. We can guide you through the litigation process, gather necessary evidence, and ensure your interests are well represented.
If you were in a rideshare vehicle at the time of the accident, a Lyft car accident lawyer would be particularly beneficial, as these cases often have additional complexities due to third-party involvement.
7. Collecting Your Compensation
Once your compensation has been secured, either through a settlement or a court verdict, your attorney will facilitate the timely receipt of your funds and deal with any issues along the way.
Navigating the aftermath of a car wreck can be overwhelming, but with the right legal support, you can confidently secure the compensation you deserve. If you find yourself searching for "wreck lawyers near me" after a car accident in St. Louis, look no further than The Hoffmann Law Firm. Our experienced St. Louis car accident attorney ius available 24/7 for a free case evaluation. Remember, you don't pay unless we win.
Legal Articles Additional Disclaimer
Lawyer.com is not a law firm and does not offer legal advice. Content posted on Lawyer.com is the sole responsibility of the person from whom such content originated and is not reviewed or commented on by Lawyer.com. The application of law to any set of facts is a highly specialized skill, practiced by lawyers and often dependent on jurisdiction. Content on the site of a legal nature may or may not be accurate for a particular state or jurisdiction and may largely depend on specific circumstances surrounding individual cases, which may or may not be consistent with your circumstances or may no longer be up-to-date to the extent that laws have changed since posting. Legal articles therefore are for review as general research and for use in helping to gauge a lawyer's expertise on a matter. If you are seeking specific legal advice, Lawyer.com recommends that you contact a lawyer to review your specific issues. See Lawyer.com's full Terms of Use for more information.