How to Seek Compensation After an Accident with an Uninsured Motorist
How to Seek Compensation After an Accident with an Uninsured Motorist
Accident & Injury Accident & Injury Car Accident Accident & Injury Personal Injury
Summary: Uninsured motorist accidents can leave you in a difficult situation, but you have options for seeking compensation. Learn the essential steps to take and how legal assistance can be your greatest ally. Don't let the complexities of insurance companies hold you back. Read on to discover how a Missouri car accident lawyer can help you secure the compensation you deserve.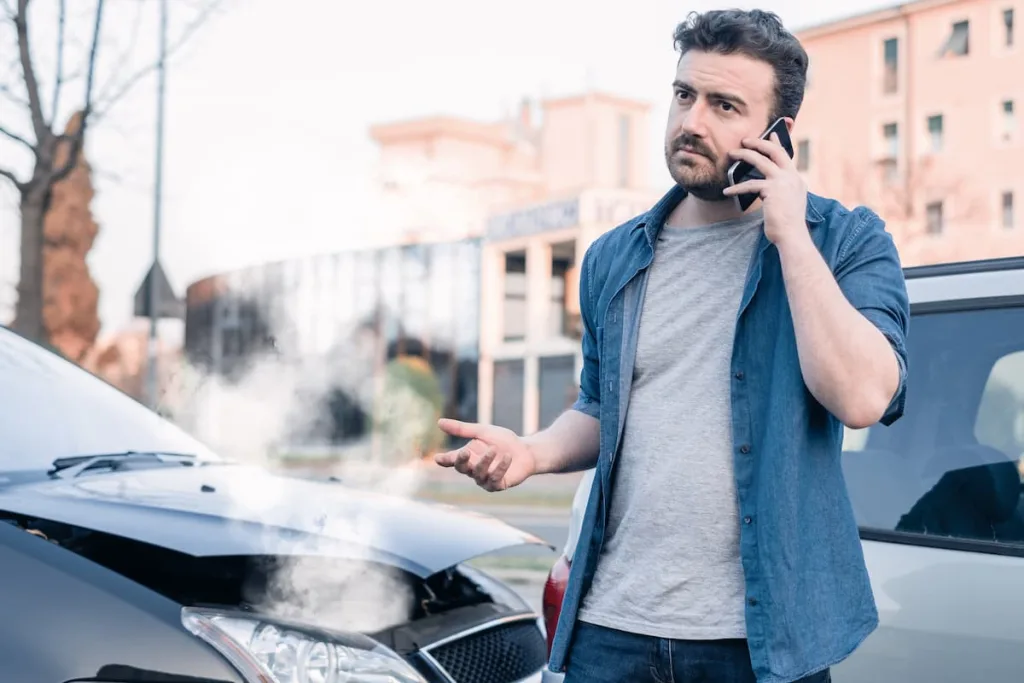 Car accidents are challenging enough, but when the at-fault party is uninsured, the situation becomes even more difficult. If you've been involved in an accident with an uninsured motorist, it's crucial to understand your options for seeking compensation. This article will outline the steps you generally need to take in these circumstances and how legal assistance can be of immense help.
Understanding Uninsured Motorist Coverage
Uninsured Motorist (UM) coverage is mandatory for auto insurance policies in many states, including Missouri. If an uninsured driver is at fault in an accident, UM coverage can provide compensation for injuries and damages.
However, getting the full compensation you are entitled to from your insurance company can be complex. Insurance companies often aim to minimize payouts, and navigating this terrain requires thorough knowledge of the legalities involved.
Steps to Seek Compensation
Here's a detailed breakdown of the steps you need to take after an accident with an uninsured motorist:
1. Report the Accident: Regardless of the other driver's insurance status, you should report the accident to the police. An official police report provides crucial documentation that will support your claim.
2. Seek Medical Attention: Even if your injuries seem minor, you should seek medical attention immediately. This ensures your well-being and serves as evidence of the injury caused by the accident.
3. Notify Your Insurance Company: Inform your insurance company about the accident as soon as possible. Delaying this could potentially jeopardize your claim.
4. Document the Accident: Gather as much information as possible from the accident scene, including photographs, witness statements, and the other driver's details.
5. Consult a Lawyer: To ensure you receive fair compensation, it's vital to consult with a legal professional who specializes in auto accident claims.
The Importance of Legal Counsel
Speaking with an experienced lawyer can make a significant difference to your claim. They can help interpret policy terms, negotiate with insurance companies, and if required, take your case to court.
Understanding your rights and the legal recourse available to you can be overwhelming, especially when dealing with the aftermath of an accident. Hiring a lawyer can help alleviate this stress and allow you to focus on your recovery while they focus on obtaining the compensation you deserve.
Speak With a Missouri Car Accident Lawyer
Being involved in an accident with an uninsured motorist can create a challenging legal situation. However, understanding your rights and knowing the steps to take can help ensure you receive appropriate compensation.
Hiring a car accident lawyer to help you navigate the complexities of the legal and insurance systems can be a beneficial investment. Their knowledge and experience can help streamline the process, improving your chances of a fair settlement.
If you or a loved one has been in an accident with an uninsured motorist, consider seeking legal assistance. It could make all the difference in your pursuit of compensation and justice. Speak with a Missouri car accident attorney at The Hoffmann Law Firm, LLC 24/7 at (314) 361-4242. The consultation is free and you don't pay unless we get you compensation.
Legal Articles Additional Disclaimer
Lawyer.com is not a law firm and does not offer legal advice. Content posted on Lawyer.com is the sole responsibility of the person from whom such content originated and is not reviewed or commented on by Lawyer.com. The application of law to any set of facts is a highly specialized skill, practiced by lawyers and often dependent on jurisdiction. Content on the site of a legal nature may or may not be accurate for a particular state or jurisdiction and may largely depend on specific circumstances surrounding individual cases, which may or may not be consistent with your circumstances or may no longer be up-to-date to the extent that laws have changed since posting. Legal articles therefore are for review as general research and for use in helping to gauge a lawyer's expertise on a matter. If you are seeking specific legal advice, Lawyer.com recommends that you contact a lawyer to review your specific issues. See Lawyer.com's full Terms of Use for more information.