Long Term Effects of a Concussion after a Car Wreck - St. Louis Attorney
Long Term Effects of a Concussion after a Car Wreck - St. Louis Attorney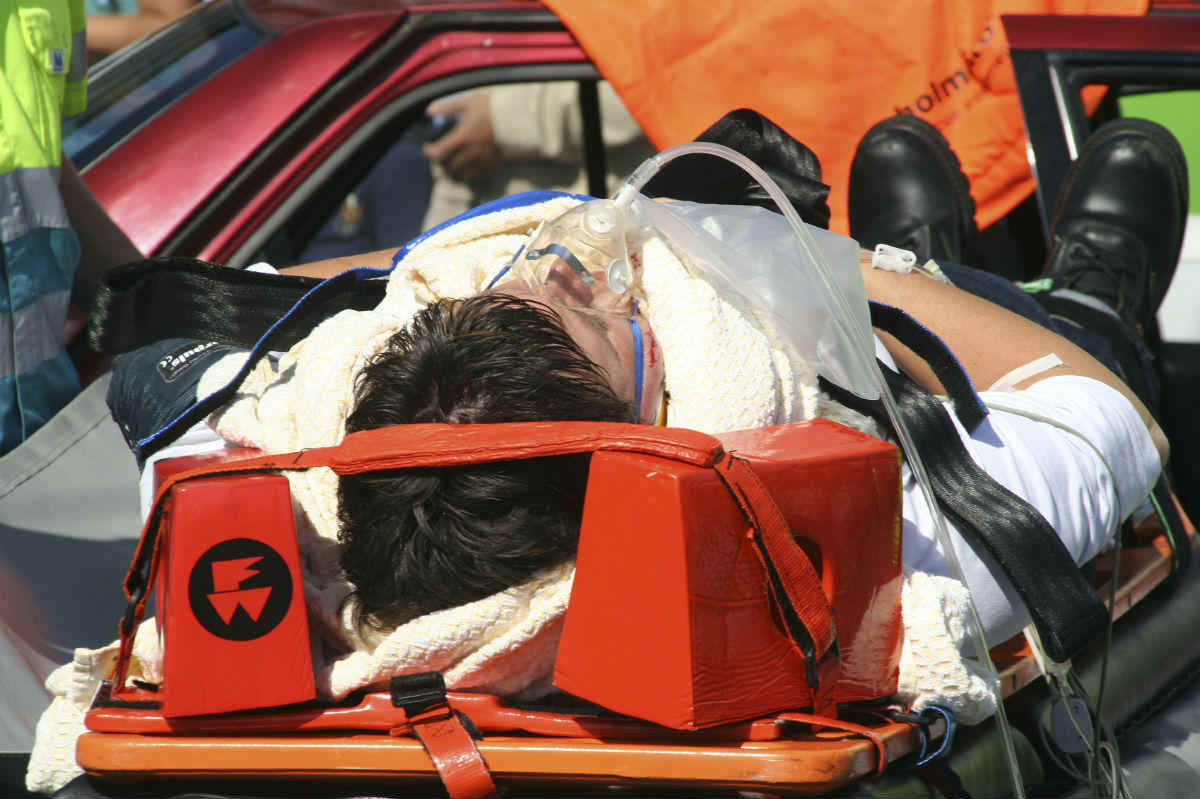 Although most modern vehicles come equipped with advanced safety features, the most common safety feature, the seatbelt, is designed to protect the chest and torso. At times, the head remains vulnerable to injuries from an auto crash, and when the airbag is deployed, injuries can still occur. Unfortunately, head injuries are often serious, and can cause long lasting symptoms. In this post, our St. Louis car wreck lawyers will discuss some of the long lasting effects of a concussion.
How concussions are classified?
A concussion is a type of traumatic brain injury that is caused by a blow to the head or body, a fall, or any other injury that jars or shakes the brain inside the skull. Concussions are graded on a three point scale on the basis on the severity, and the long term effects depend largely on the severity.
Grade I concussions are considered mild in nature.
Grade II concussions are considered moderate.
Grade III concussions are considered severe.
Symptoms of Grade I and Grade II concussion symptoms often resolve with 7 to 14 days, however, symptoms of severe concussion can last for as long as months.
Symptoms and Severity
If you think you have suffered a concussion following a car accident, or if you experience any symptoms in the days or even weeks after the car accident, you should seek immediate medical help. It is a common myth that a person can suffer a severe concussion only if he/she becomes unconscious during the crash, however, that is far from true. If ignored, symptoms can aggravate and lengthen the healing process. Some of the common symptoms of concussions that a car accident victim should watch out for include:
Headaches
Confusion
Dizziness
Feeling of a "mental fog"
Trouble concentrating
Difficulty sleeping
Irritability
Anxiety and depression
Sensitivity to light
Unlike many other car accident injuries such as fractures that eventually heal over time, the symptoms of a concussion can last long if you return to activity, work or school too quickly. To get a correct diagnosis and ensure a full recovery, the doctor will perform an MRI of your brain. This will show any physical or chemical changes that have occurred as a result of the injury.
After a confirmed diagnosis, the doctor may prescribe a treatment plan consisting of rest, medications, and cognitive and physical therapy. In cases of severe concussions, we cannot expect symptoms to resolve within a few days. Some symptoms such as light sensitivity and headaches can last for months, however, if you follow your rehab plan and avoid any rigorous work or activity for some time, you will notice that the symptoms will lessen. If the symptoms persist even after a few months of rehab, you should speak to your doctor, because it could be a sign of a more serious injury that requires some other treatment.
Suffered a concussion in a car accident? Call The Hoffmann Law Firm, L.L.C. today at (314) 361-4242 for a free and private consultation.
Legal Articles Additional Disclaimer
Lawyer.com is not a law firm and does not offer legal advice. Content posted on Lawyer.com is the sole responsibility of the person from whom such content originated and is not reviewed or commented on by Lawyer.com. The application of law to any set of facts is a highly specialized skill, practiced by lawyers and often dependent on jurisdiction. Content on the site of a legal nature may or may not be accurate for a particular state or jurisdiction and may largely depend on specific circumstances surrounding individual cases, which may or may not be consistent with your circumstances or may no longer be up-to-date to the extent that laws have changed since posting. Legal articles therefore are for review as general research and for use in helping to gauge a lawyer's expertise on a matter. If you are seeking specific legal advice, Lawyer.com recommends that you contact a lawyer to review your specific issues. See Lawyer.com's full Terms of Use for more information.