Medical and Legal Implications of Head Injuries from St. Louis Car Crashes
Medical and Legal Implications of Head Injuries from St. Louis Car Crashes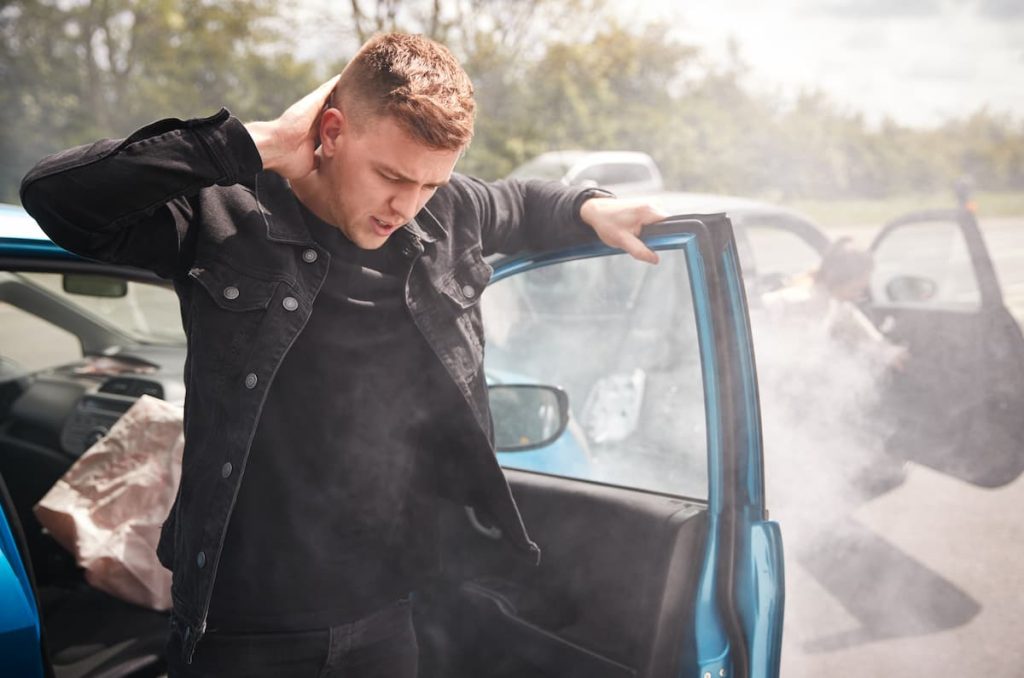 Every year in St. Louis, countless individuals are involved in car crashes. One of the most severe outcomes of these collisions is head injuries, which can have both profound medical and legal implications. If you or someone you know has suffered a head injury from a car accident in St. Louis, it's essential to understand the implications and the importance of seeking legal advice from an experienced attorney.
Medical Implications of Head Injuries from Car Accidents
Head injuries range in severity from mild concussions to traumatic brain injuries (TBI). Even if a head injury appears minor initially, it can lead to long-term health problems.
Concussions: While many view concussions as 'mild' injuries, they can result in symptoms like headaches, dizziness, and memory issues. Some people might experience post-concussion syndrome, which can last for weeks or even months.

Traumatic Brain Injuries (TBI): A TBI is more severe than a concussion and can lead to cognitive issues, personality changes, and physical disabilities. The effects can last a lifetime and require ongoing medical treatment.

Skull Fractures: A direct blow to the head can cause the skull to break. This type of injury might require surgical intervention and extended hospital stays.

Hematomas: When blood collects outside the brain vessels, it can lead to clots or hematomas. These can increase pressure inside the skull, resulting in additional damage.
Prompt medical attention is vital after a car accident. Even if there are no immediate symptoms, hidden injuries can emerge over time.
Legal Implications of Head Injuries from Car Accidents in St. Louis
The legal implications of a head injury can be as complex as the medical ones. You could be entitled to compensation if you've suffered a head injury due to someone else's negligence.
Medical Bills: Treatment for head injuries can be expensive. From initial emergency care to ongoing treatments and therapies, the costs can accumulate.

Lost Wages: Head injuries might keep you from working, either temporarily or permanently. This can result in a significant financial burden.

Pain and Suffering: Beyond the physical damage, the emotional and psychological trauma can be immense. The law recognizes this and allows for compensation in such cases.

Loss of Quality of Life: A severe head injury can change one's life dramatically. You might not be able to partake in activities you once loved or maintain the same relationships as before.
Given the complexities involved, it's crucial to approach the legal process with the guidance of an experienced St. Louis car accident lawyer. Each case is unique. What might apply to one person might not necessarily apply to another. This is why discussing the specifics of your situation with a seasoned attorney is essential.
Why Choose The Hoffmann Law Firm?
With over 25 years of experience in the field and having handled thousands of cases, The Hoffmann Law Firm stands out as a beacon of hope for those affected by car accidents in St. Louis. Our commitment is unwavering. We believe in ensuring our clients receive the best legal representation possible.
Here are some reasons to consider The Hoffmann Law Firm:
Experience Matters: Our track record speaks for itself. With thousands of cases under our belt, we understand the intricacies of car accident claims, especially those involving head injuries.

No Upfront Costs: We believe in our ability to serve you. You don't pay unless we secure compensation for you.

Personalized Attention: We recognize that each case is unique. Our team ensures that every client receives the tailored advice and representation they deserve.
St. Louis Car Crash Lawyer
Head injuries from car accidents can be life-altering. The medical and legal landscapes are intricate, requiring a clear understanding and guidance. If you or a loved one has suffered a head injury in a St. Louis car accident, don't navigate this challenging terrain alone. Seek the counsel of a seasoned St. Louis car accident lawyer.
Remember, it's essential to discuss the specifics of your case to understand your rights and the compensation you might be entitled to. Reach out to The Hoffmann Law Firm 24/7 for a free consultation. Call (314) 361-4242.
Legal Articles Additional Disclaimer
Lawyer.com is not a law firm and does not offer legal advice. Content posted on Lawyer.com is the sole responsibility of the person from whom such content originated and is not reviewed or commented on by Lawyer.com. The application of law to any set of facts is a highly specialized skill, practiced by lawyers and often dependent on jurisdiction. Content on the site of a legal nature may or may not be accurate for a particular state or jurisdiction and may largely depend on specific circumstances surrounding individual cases, which may or may not be consistent with your circumstances or may no longer be up-to-date to the extent that laws have changed since posting. Legal articles therefore are for review as general research and for use in helping to gauge a lawyer's expertise on a matter. If you are seeking specific legal advice, Lawyer.com recommends that you contact a lawyer to review your specific issues. See Lawyer.com's full Terms of Use for more information.