New Technology to Monitor Teenage Driving - Car Wreck Lawyer St. Louis
New Technology to Monitor Teenage Driving - Car Wreck Lawyer St. Louis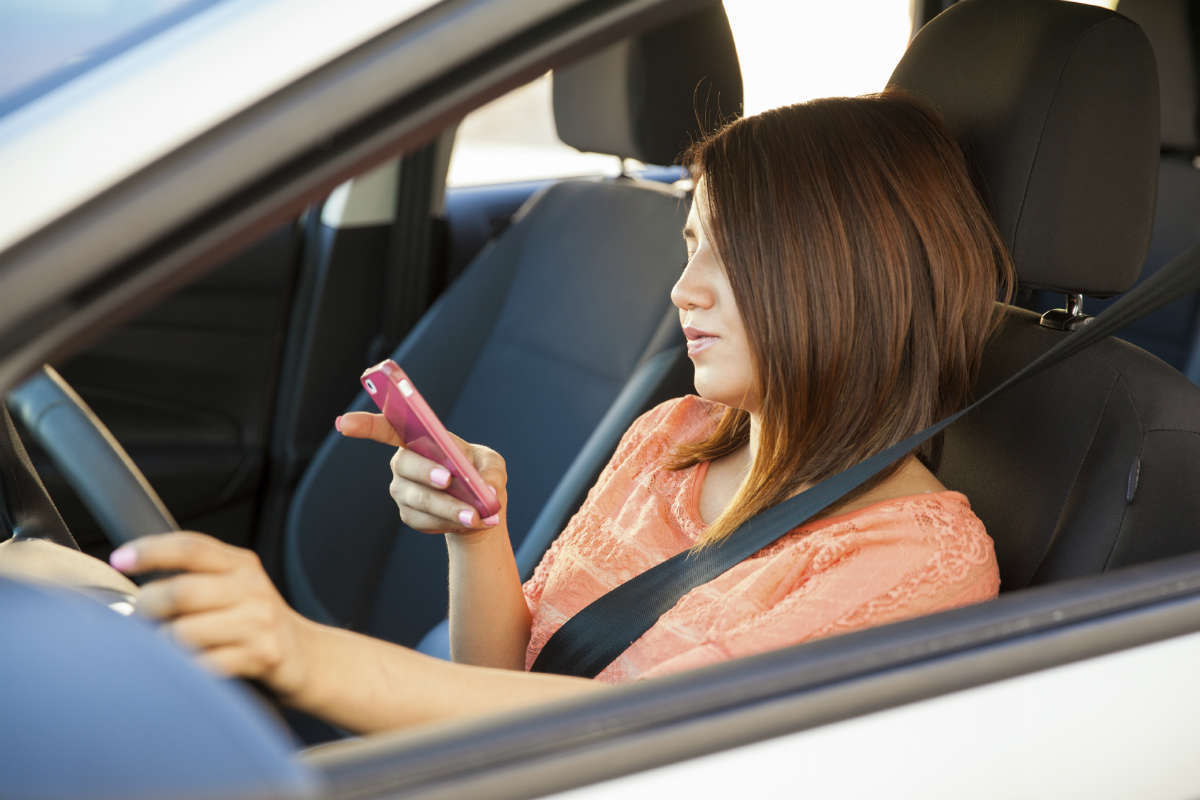 The excitement and thrill teenagers experience when they drive a car can only be matched by the stress and anxiety their parents feel when their child gets behind the wheel. Such anxiety and worry is valid, especially when teenage drivers are at higher risk of accidents and injuries caused by car accidents.
According to statistics from the Centers for Disease Control and Prevention (CDC),
Car accidents are the number one cause of teenage death in US.

The year 2013 saw 2,100 teenage accident fatalities.

It states that though teenagers make up for only 14% of the US population, they account for about 30% of car crash costs on a yearly basis.

Teenage occupants of a car engage in riskier behavior leading to accidents.
The National Highway Traffic Safety Administration (NHTSA) states,
Teens involved in vehicle crashes are more likely to get killed

They often neglect safety rules like wearing seat belts

DUI accounts for about 1/3rd of all accidents caused.

Teenagers often indulge in negligent driving, like speeding and rash driving.

They pose a serious threat to drivers, pedestrians, and passengers on the road.
Negligent teenage driving that causes St. Louis car wrecks is a serious concern that can be slowly eradicated. Some auto manufacturing companies have come up with a new technology that can help parents monitor teen driving behavior.
New Technology
General Motors, in their latest edition of the Chevrolet Malibu, have introduced a teen driving mode in the car. This mode has a special key that activates the teenage mode. Once in the teenage mode, the vehicle tracks driving data related to performance like distance, speed, issues, speed warnings, records stability events, anti-lock brake events, collision alerts, etc.
This technology also makes certain features unavailable to teens making the car safer for them. These features can only be accessed by the parents – like stability control features, parking assistant, alerts for blind zones, rear-cross traffic, forward collision, etc. – for either activation or deactivation, depending upon the driving skills of their child.
Limitations of this Feature
This technology is still in the test phase and has not yet come into the market. Some of the known limitations of the technology include –
It does not record location the car has driven to

Though it sends speed warnings, the technology is not designed to reduce or limit speed.

It cannot control teen from texting or using the phone while driving.

There is no way the parents can monitor driving data in real time. The technology requires parents to access the cars console for data, after their child has returned home with the car.
Such technology needs refining and fine-tuning to address all the aforementioned limitations. For example, the technology also should be made available to all teenagers. This would require the technology to be priced in a way that it can be included in most car models that are driven by teenagers, which is difficult to achieve.
If you have been injured in a teen driving accident, you may have a claim. Consult an experienced St Louis Car Wreck Lawyer to learn more about your rights and understand how you can pursue a claim against the teen driver. Call (314) 361-4242 for a free consultation.

Legal Articles Additional Disclaimer
Lawyer.com is not a law firm and does not offer legal advice. Content posted on Lawyer.com is the sole responsibility of the person from whom such content originated and is not reviewed or commented on by Lawyer.com. The application of law to any set of facts is a highly specialized skill, practiced by lawyers and often dependent on jurisdiction. Content on the site of a legal nature may or may not be accurate for a particular state or jurisdiction and may largely depend on specific circumstances surrounding individual cases, which may or may not be consistent with your circumstances or may no longer be up-to-date to the extent that laws have changed since posting. Legal articles therefore are for review as general research and for use in helping to gauge a lawyer's expertise on a matter. If you are seeking specific legal advice, Lawyer.com recommends that you contact a lawyer to review your specific issues. See Lawyer.com's full Terms of Use for more information.