Night Driving Tips to Prevent St. Louis Auto Accidents
Night Driving Tips to Prevent St. Louis Auto Accidents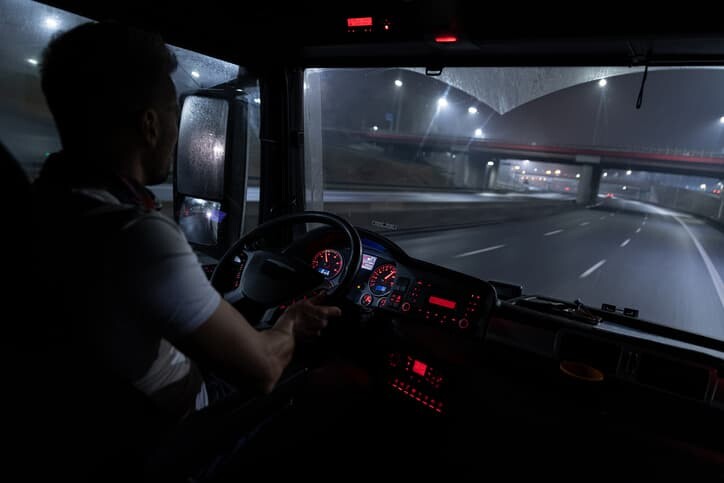 Most truck drivers prefer driving at night because there's less traffic on the road. Given this fact, you'd think that truck drivers are comfortable with driving safely at night. However, this is not true. Night driving is still a considerable challenge for most truck drivers. Truck drivers are three times more likely to get involved in fatal car accidents at night compared with daytime.
If you're a truck driver struggling with night driving, we're here to help. Let's consider a few night-driving tips for truck drivers to ensure safety.
Ensure the Windshield Remains Clean
Long and tedious journeys have no place for dirty windshields. That's why truck drivers should ensure they have clean windshields throughout. Dirt and debris will build up on the windshield during these long 21020trips across the country. It's easy to ignore the dirt during the day, but it's a nightmare during nighttime.
As such, truck drivers need to clean up any dirt, insects, and other debris that stick to the wind. This helps ensure a clear line of sight while driving at night. Too much debris will obscure the driver's vision and increase the likelihood of an accident. Aside from cleaning the windows, drivers should replace their wiper blades when necessary.
Avoid Looking Directly Into Light
This may sound obvious. However, all types of lights flood our roadways at night, from streetlights, traffic lights to vehicle lights. As a truck driver, it's important that you do your best not to look directly into light while driving at night. Doing so might affect your vision and have long-term physical repercussions.
Pull Over When You Feel Sleepy
No human is immune to sleep, even long-distance truck drivers. Unfortunately, most truck drivers don't have the luxury of taking a good night's sleep every night. This leaves most of them pretty tired while driving at night.
If you're a truck driver and feel even a hint of drowsiness while driving, pull over and get some rest. Fighting off sleepiness while on the road is a bad idea and is dangerous to you and other users of the road. Instead, have yourself a nice long nap before getting back on the road.
Night Driving Tips to Keep Truck Drivers Safe
The above tips should help make night driving for truckers easier and safer. Remember to take the information above to heart for your safety.
If you have been injured in an auto accident, get in touch with a St. Louis auto accident lawyer 24/7 at The Hoffmann Law Firm. Call (314) 361-4242 for a free case evaluation.
Legal Articles Additional Disclaimer
Lawyer.com is not a law firm and does not offer legal advice. Content posted on Lawyer.com is the sole responsibility of the person from whom such content originated and is not reviewed or commented on by Lawyer.com. The application of law to any set of facts is a highly specialized skill, practiced by lawyers and often dependent on jurisdiction. Content on the site of a legal nature may or may not be accurate for a particular state or jurisdiction and may largely depend on specific circumstances surrounding individual cases, which may or may not be consistent with your circumstances or may no longer be up-to-date to the extent that laws have changed since posting. Legal articles therefore are for review as general research and for use in helping to gauge a lawyer's expertise on a matter. If you are seeking specific legal advice, Lawyer.com recommends that you contact a lawyer to review your specific issues. See Lawyer.com's full Terms of Use for more information.