Passing Safely to Avoid a Car Accident
Passing Safely to Avoid a Car Accident
Use the following steps to determine your safe passing time.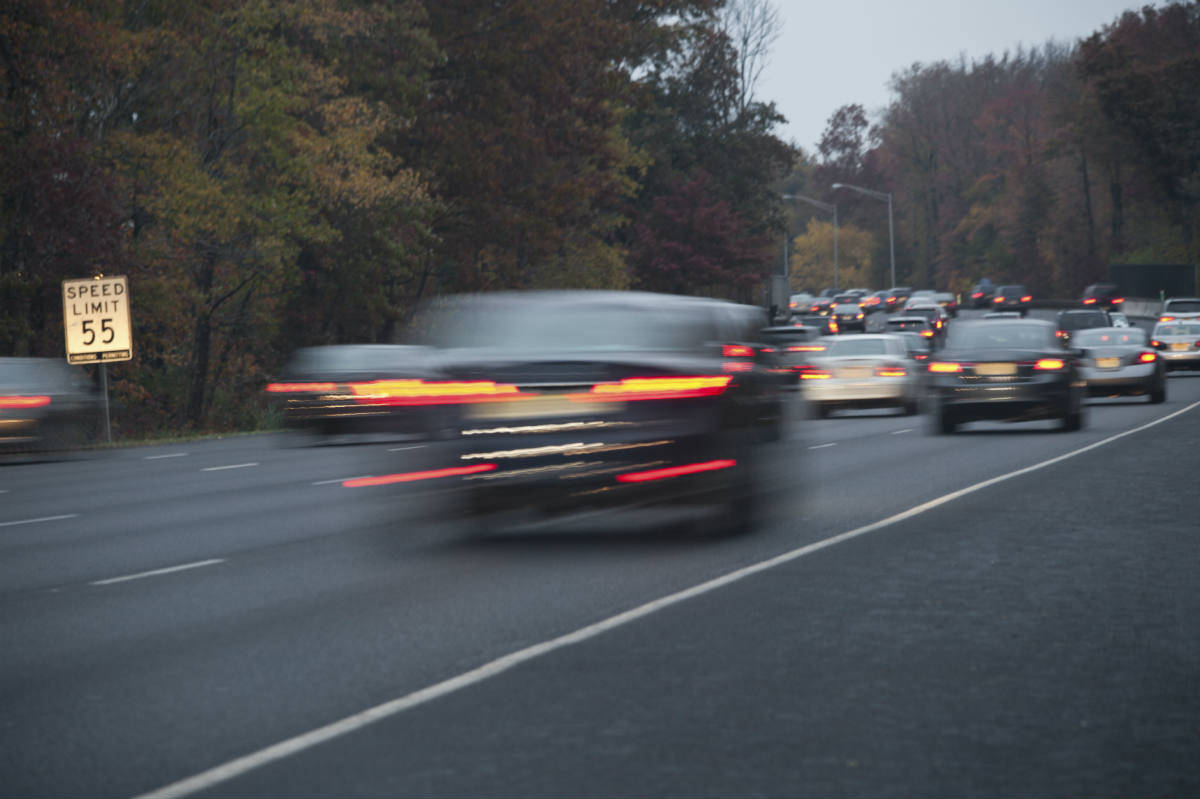 While driving on a highway or a city road, safely overtaking the vehicle in front of you requires skill and sound judgement. Estimation of safe passing time and estimation of closing time between you and the vehicle approaching from the opposite direction are the two techniques which you are required to learn and practice. Once you start making correct estimation of passing time and closing time, your driving will become much safer.
A safe passing time varies from 10 to 40 seconds depending on the type and speed of vehicles, and individual technique. To develop your own technique you must choose a divided highway or a two-way highway at a time when the traffic is low. Follow the following steps to determine your safe passing time:
Follow the vehicle ahead of yours at a safe distance and note its speed. Also look ahead to see that the road is clear and there are no intersections and solid line markings on the road.
When you decide to pass, accelerate and start counting 'Thousand and one, thousand and two'. Then give a signal and move to the left lane smoothly. While doing this, ensure there are no vehicles trying to pass you.
Continue to move in the left lane till the time you see the vehicle that you have passed in your inside mirror. Now give a signal and move to the right lane (your original lane) and continue to accelerate.
Stop counting when your left side wheels have crossed the lane marking and your car is completely in the correct lane.
The last number said is your passing time and you can add a safety margin of, say five seconds, to arrive at a safe passing time.
Estimation of closing time between two vehicles helps in making correct judgement when you plan to pass the vehicle in front while there is another vehicle approaching from the opposite direction. The following steps help in making a correct estimate.
Maintain a distance of three seconds between you and the vehicle in front.
Determine the safe return point - the point at which you can return to your lane after passing the vehicle in front.
When you see a vehicle approaching, start counting and continue till that vehicle reaches the safe return point ahead of you. The time measured is the closing time.
The above mentioned techniques should be practiced multiple times, in different situations and for different vehicles. This exercise will boost your confidence and will ensure that your judgement becomes accurate when it comes to passing and also when there are vehicles approaching. When you are being passed by another vehicle, you must drive carefully and stay in your own lane. The most important thing is that you should never accelerate at this time as this will help the other driver in making the pass safely. In case the other driver has misjudged, you should reduce your speed to help him re-enter the right lane ahead of you.
Car Accident Lawyers
If you have been involved in an accident with a negligent driver in St. Louis, Missouri call (314) 361-4242 to speak with an experienced car accident attorney, free of charge!
Legal Articles Additional Disclaimer
Lawyer.com is not a law firm and does not offer legal advice. Content posted on Lawyer.com is the sole responsibility of the person from whom such content originated and is not reviewed or commented on by Lawyer.com. The application of law to any set of facts is a highly specialized skill, practiced by lawyers and often dependent on jurisdiction. Content on the site of a legal nature may or may not be accurate for a particular state or jurisdiction and may largely depend on specific circumstances surrounding individual cases, which may or may not be consistent with your circumstances or may no longer be up-to-date to the extent that laws have changed since posting. Legal articles therefore are for review as general research and for use in helping to gauge a lawyer's expertise on a matter. If you are seeking specific legal advice, Lawyer.com recommends that you contact a lawyer to review your specific issues. See Lawyer.com's full Terms of Use for more information.