St. Louis Car Accidents - Merging into Traffic
St. Louis Car Accidents - Merging into Traffic
Car accidents can happen when a driver tries to merge into traffic or switches to another lane suddenly.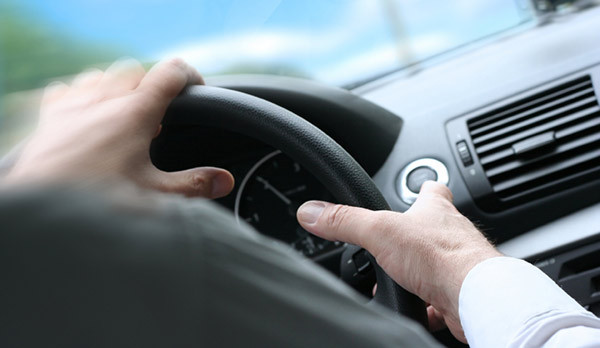 The actions of a careless driver can have serious and devastating consequences. Careless action may involve changing lanes without signaling, crossing multiple lanes, crossing the center dividing line and drifting into the oncoming traffic from the opposite direction, entering a freeway too slowly from a ramp, or making an illegal turn. While driving, you may encounter a negligent driver who enters traffic or changes lanes without proper signaling. A driver may be texting while driving and suddenly changes lanes without any signaling.
Who Is at Fault?
Establishing liability in a merging traffic accident can be difficult task if the other driver claims that you were speeding or had run a red light. Many times there are no witnesses to an accident and the investigating officer may conclude a lack of evidence supporting the claim. The liability in such a situation can be equally shared or the wrong person may be held liable for the accident.
St. Louis Car Accident Attorney
If you have been involved in a merging traffic accident, it is essential that you seek legal help from a St. Louis car accident attorney. The car accident lawyer will study your case and take proper steps to ensure that you are awarded the compensation you deserve. In disputed liability cases, the attorney may hire an accident reconstruction expert, who will investigate the accident scene, look for skid marks, investigate the damage on the vehicles, and review statements of both the parties.
If you have been injured in a car accident, you may be dealing with medical bills, lost wages, lost earning potential, and long-term medical treatment. The type of injury and severity will determine what sort of compensation you need. Call The Hoffmann Law Firm, L.L.C. at (314) 361-4242 for a free consultation.
Legal Articles Additional Disclaimer
Lawyer.com is not a law firm and does not offer legal advice. Content posted on Lawyer.com is the sole responsibility of the person from whom such content originated and is not reviewed or commented on by Lawyer.com. The application of law to any set of facts is a highly specialized skill, practiced by lawyers and often dependent on jurisdiction. Content on the site of a legal nature may or may not be accurate for a particular state or jurisdiction and may largely depend on specific circumstances surrounding individual cases, which may or may not be consistent with your circumstances or may no longer be up-to-date to the extent that laws have changed since posting. Legal articles therefore are for review as general research and for use in helping to gauge a lawyer's expertise on a matter. If you are seeking specific legal advice, Lawyer.com recommends that you contact a lawyer to review your specific issues. See Lawyer.com's full Terms of Use for more information.