Understanding The Risks Of Drowsy Driving In St. Louis, Missouri
Understanding The Risks Of Drowsy Driving In St. Louis, Missouri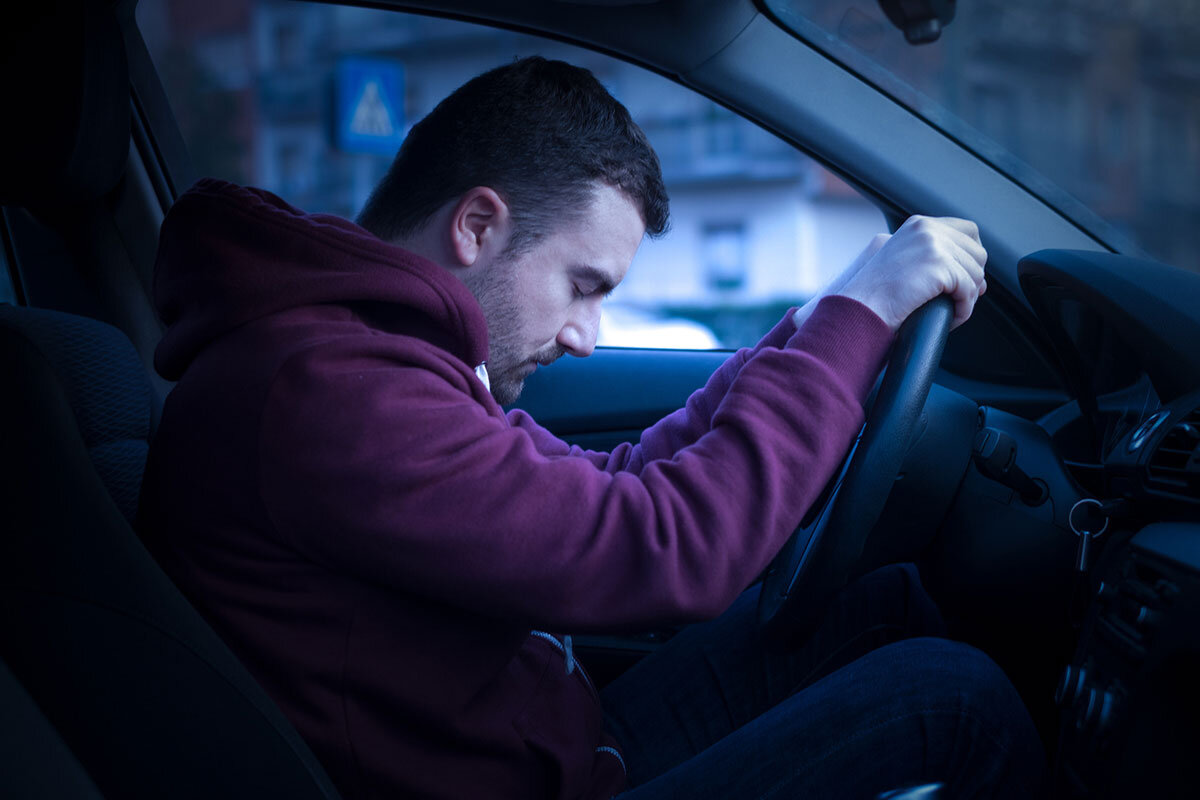 Drowsy driving is a very common phenomenon. According to the NSC, around 20% of people have admitted to dozing behind the wheel in the past year, and 40% of drivers say it's happened at least once in their driving career. Let's dig into some more information about drowsy driving.
What Is Drowsy Driving?
Drowsy driving, as you may expect, is defined as the act of getting behind the wheel when you're fatigued due to too little sleep – either due to a lack of sleep the previous night, or a "sleep debt" that has built up over several days of too little sleep.
This phenomenon is not discussed as much as DWI (driving while intoxicated) or distracted driving, but it's very common – and can be extremely deadly. A 2015 study estimated that 5,000 people died due to crashes involving drowsy drivers.
Estimates from the NHTSA say that about 100,000 crashes each year involve drowsy driving, resulting in more than 71,000 injuries. Another study by AAA found an even higher number – claiming that up to 328,000 drowsy driving-related crashes occur each year.
No matter which numbers you use, the point is obvious – drowsy driving is a serious public safety problem on our roads, and is responsible for a lot of injuries and even fatal traffic fatalities each year.
How Does Drowsy Driving Impact Driving Performance?
It may seem hard to believe, but drowsy driving can be almost as dangerous as driving under the influence of alcohol. Lack of sleep can:
Impair reaction time on the road

Reduce awareness of road hazards

Worsen your ability to pay attention while driving

Affect your ability to make decisions
The more fatigued you are, the worse this gets. According to one study, driving after going 20+ hours without sleep is the equivalent of driving with a BAC (Blood Alcohol Content) of 0.08, which is the legal limit in Missouri.
Drowsy driving also raises the likelihood of "micro-sleep" incidents, which cause a temporary loss of consciousness and responsiveness that can last a fraction of a second or up to 30 seconds. These are major contributors to serious car accidents.
At highway speed, a 4-5 second microsleep will result in the car traveling the length of a football field – all while the driver is completely unresponsive to what's happening around them.
Get Help If You've Been In a Car Accident
If you have been in an accident due to a drowsy driver, make sure to get help from an experienced car accident lawyer in St. Louis. A serious car wreck can cause life-changing disabilities, impair your ability to go back to work, and more. Get adequate compensation by speaking with a lawyer in St. Louis for a free car accident case review.
Call 24/7 for a FREE consultation :: (314) 361-4242
Legal Articles Additional Disclaimer
Lawyer.com is not a law firm and does not offer legal advice. Content posted on Lawyer.com is the sole responsibility of the person from whom such content originated and is not reviewed or commented on by Lawyer.com. The application of law to any set of facts is a highly specialized skill, practiced by lawyers and often dependent on jurisdiction. Content on the site of a legal nature may or may not be accurate for a particular state or jurisdiction and may largely depend on specific circumstances surrounding individual cases, which may or may not be consistent with your circumstances or may no longer be up-to-date to the extent that laws have changed since posting. Legal articles therefore are for review as general research and for use in helping to gauge a lawyer's expertise on a matter. If you are seeking specific legal advice, Lawyer.com recommends that you contact a lawyer to review your specific issues. See Lawyer.com's full Terms of Use for more information.