Weather-Related Auto Accident - St. Louis Car Accident Lawyer
Weather-Related Auto Accident - St. Louis Car Accident Lawyer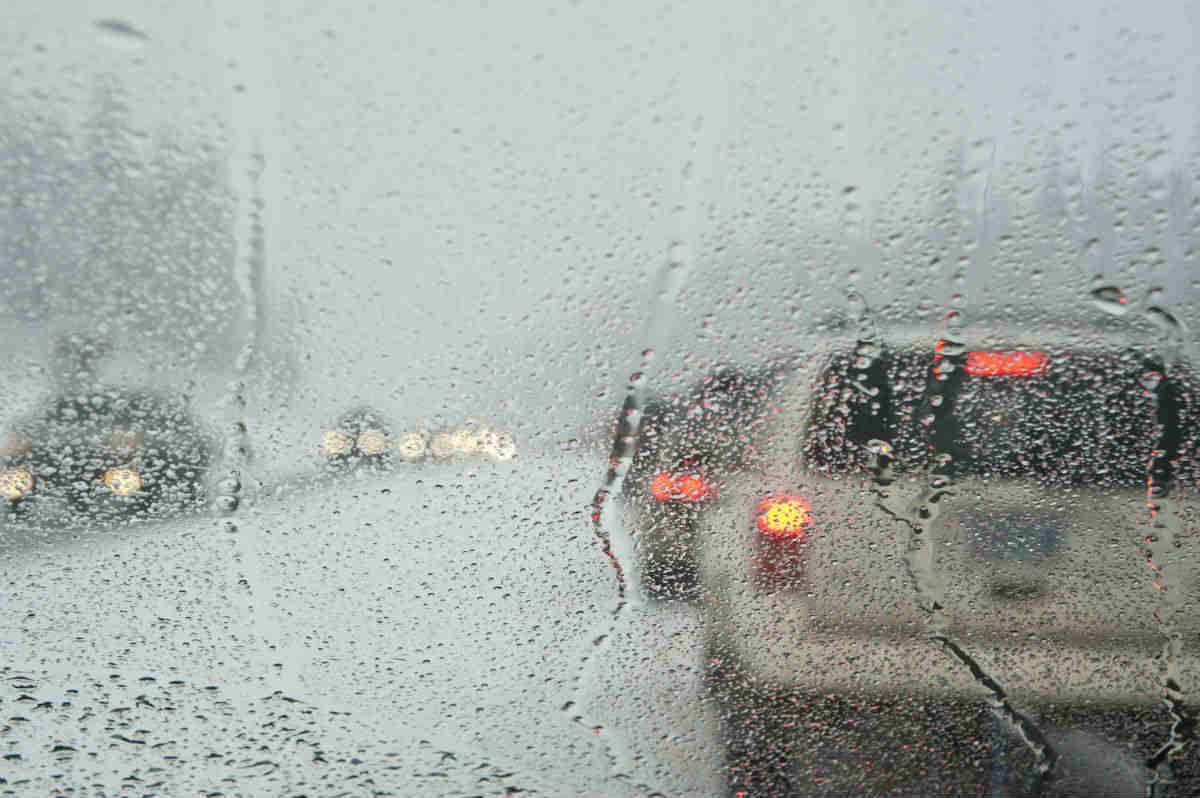 You don't need us to tell you that driving in bad weather conditions, such as rain, snow or strong wind is more hazardous than driving on a clear, sunny day. Add big rigs into the equation, and the chances of a collision have increased dramatically. According to the Federal Motor Carrier Safety Administration, more than 500,000 trucking accidents occur in the United States every year, of which around 5,000 are fatal. Bad weather, such as rain, accounts for 10% of all crashes, 8% of which end up tragically.
The data is quite clear: passenger cars need to drive precariously and defensively in bad weather conditions, especially if big rigs are around them. Here are some of the most common hazards you may face and how to avoid them.
Poor Visibility
Rain, snow or fog can decrease the visibility for all drivers. The matters are worse for truckers who even in good weather conditions have four blind spots that make them more prone to collide with other vehicles during certain maneuvers, such as merging or turning.
Passenger vehicles have a responsibility to be more attentive when driving near big rigs precisely because of the driver's inability to correctly assess his environment. Keep in mind that Missouri is a comparative fault state. If you were involved in an accident with a semi-trailer truck and it's found that you weren't driving defensively, you may have to pay part of the damages.
Strong Winds Are Dangerous for Big Rigs
Don't let their size fool you. Even though they look as if nothing can roll them over, strong winds can create dangerous conditions for big rigs. Because they are so tall and wide, they don't have as much stability as a regular vehicle. A strong gust of wind can easily make a big rig slide.
Make sure to give the truck plenty of room when the roads are slippery and the wind is blowing forcefully. Keep your distance, especially when the trucker is signaling that he is about to change lanes or make a turn.
Inconsistent Traffic Flow and Speed
Drivers tend to hit the bakes a lot when the weather is bad. This inconsistent traffic flow and speed create a hazardous environment for trucks. Because of their sheer size, they need more space to perform a maneuver and it's difficult to react promptly when the car in front of them is slowing down and hitting the brakes often and unexpectedly. That is why most truckers prefer to switch to the left lane in difficult traffic conditions and maintain a constant speed.
In a Weather-Related Collision with a Big Rig?
Sometimes, in spite of all your efforts to drive carefully and stay away from danger, accidents happen. If you took all the necessary precautions to avoid a collision, but the trucker war negligent, reach out to a St. Louis car accident attorney and let them help you build your case. Call us 24/7 at (314) 361-4242 for a FREE Case Evaluation.
Legal Articles Additional Disclaimer
Lawyer.com is not a law firm and does not offer legal advice. Content posted on Lawyer.com is the sole responsibility of the person from whom such content originated and is not reviewed or commented on by Lawyer.com. The application of law to any set of facts is a highly specialized skill, practiced by lawyers and often dependent on jurisdiction. Content on the site of a legal nature may or may not be accurate for a particular state or jurisdiction and may largely depend on specific circumstances surrounding individual cases, which may or may not be consistent with your circumstances or may no longer be up-to-date to the extent that laws have changed since posting. Legal articles therefore are for review as general research and for use in helping to gauge a lawyer's expertise on a matter. If you are seeking specific legal advice, Lawyer.com recommends that you contact a lawyer to review your specific issues. See Lawyer.com's full Terms of Use for more information.