What Are the Top 5 Reasons for Divorce?
What Are the Top 5 Reasons for Divorce?
Divorce & Family Law Divorce & Family Law Divorce
Summary: The top five reasons for divorce in Missouri include extra-marital affairs, incompatibility, miscommunication, financial issues, and constant arguments. This article highlights how divorce can be a painful and trying time for couples and how to find help navigating the process.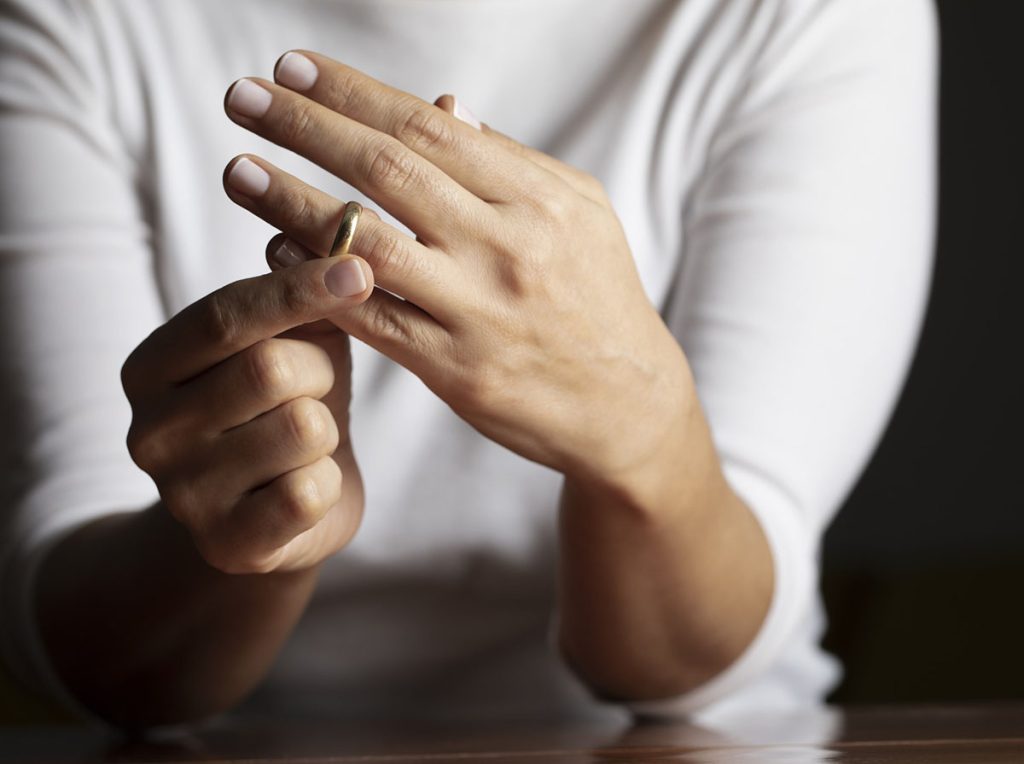 While marriages are generally meant to last a lifetime, many marriages end prematurely. Almost half of all first marriages, 60% of second marriages, and 73% of third marriages end in divorce.
Every divorce case in Missouri presents a unique set of circumstances, events, and disagreements leading to the divorce. Divorces often trigger strong emotions of sadness, anger, contempt, and loneliness. Understanding the reason for the divorce helps you come to terms with the termination of your marriage and prepare for your new life.
This article will highlight five of the most common reasons for divorce in Missouri so you can make a well-informed decision on whether to proceed with your divorce.
Extra-Marital Affairs
Unsurprisingly, infidelity, or extra-marital affairs, is the number one reason for divorce in Missouri and the rest of the country. This occurs when one partner seeks emotional, physical, or sexual fulfillment from someone outside the marriage.
Most cases of infidelity usually start as harmless friendships that quickly turn physical. Extra-marital affairs shatter the trust between a married couple. Regaining this trust proves difficult for most couples, hence the divorce.
Marriage counseling can help avert a divorce, but infidelity even the strongest couples find it hard to stay in a marriage mired by infidelity. Infidelity is sufficient grounds for divorce in Missouri.
Incompatibility
Some married couples part ways because their personalities are incompatible. This is often the case with rushed and forced marriages. Some couples marry too young without understanding what marriage entails. Unrealistic expectations and broken promises often lead to divorce.
Miscommunication
A lack of communication is a recipe for disaster in most marriages. Miscommunication makes married couples grow apart. The less the partners communicate, the further they drift apart, eventually divorcing.
Most miscommunication issues stem from one or both partners having busy lifestyles or other external pressures. This creates a difficult communication barrier and invites the potential for conflict.
Financial Issues
Money is a bone of contention in most marriages. Couples have differing views on financial issues like spending. Financial negligence or not pulling one's weight in the marriage can lead to disagreements.
Constant Arguments
Arguing couples may grow apart and eventually separate. These arguments could translate to a complete communication shutdown, which increases the likelihood of infidelity. Unresolved conflicts and never-ending arguments have ended many marriages in Missouri.
St. Louis Divorce Lawyers
Divorce can be a painful and trying time for most couples. Having a skilled and experienced St. Louis divorce attorney to help you with your divorce can help you get through it faster. That way, you can look forward to a happy and abundant new phase of your life.
Contact The Betz Law Firm for a confidential consultation, and we'll see how best we can move forward with your divorce.
Legal Articles Additional Disclaimer
Lawyer.com is not a law firm and does not offer legal advice. Content posted on Lawyer.com is the sole responsibility of the person from whom such content originated and is not reviewed or commented on by Lawyer.com. The application of law to any set of facts is a highly specialized skill, practiced by lawyers and often dependent on jurisdiction. Content on the site of a legal nature may or may not be accurate for a particular state or jurisdiction and may largely depend on specific circumstances surrounding individual cases, which may or may not be consistent with your circumstances or may no longer be up-to-date to the extent that laws have changed since posting. Legal articles therefore are for review as general research and for use in helping to gauge a lawyer's expertise on a matter. If you are seeking specific legal advice, Lawyer.com recommends that you contact a lawyer to review your specific issues. See Lawyer.com's full Terms of Use for more information.