What Causes St. Louis School Bus Accidents and Who Can Be Held Liable?
What Causes St. Louis School Bus Accidents and Who Can Be Held Liable?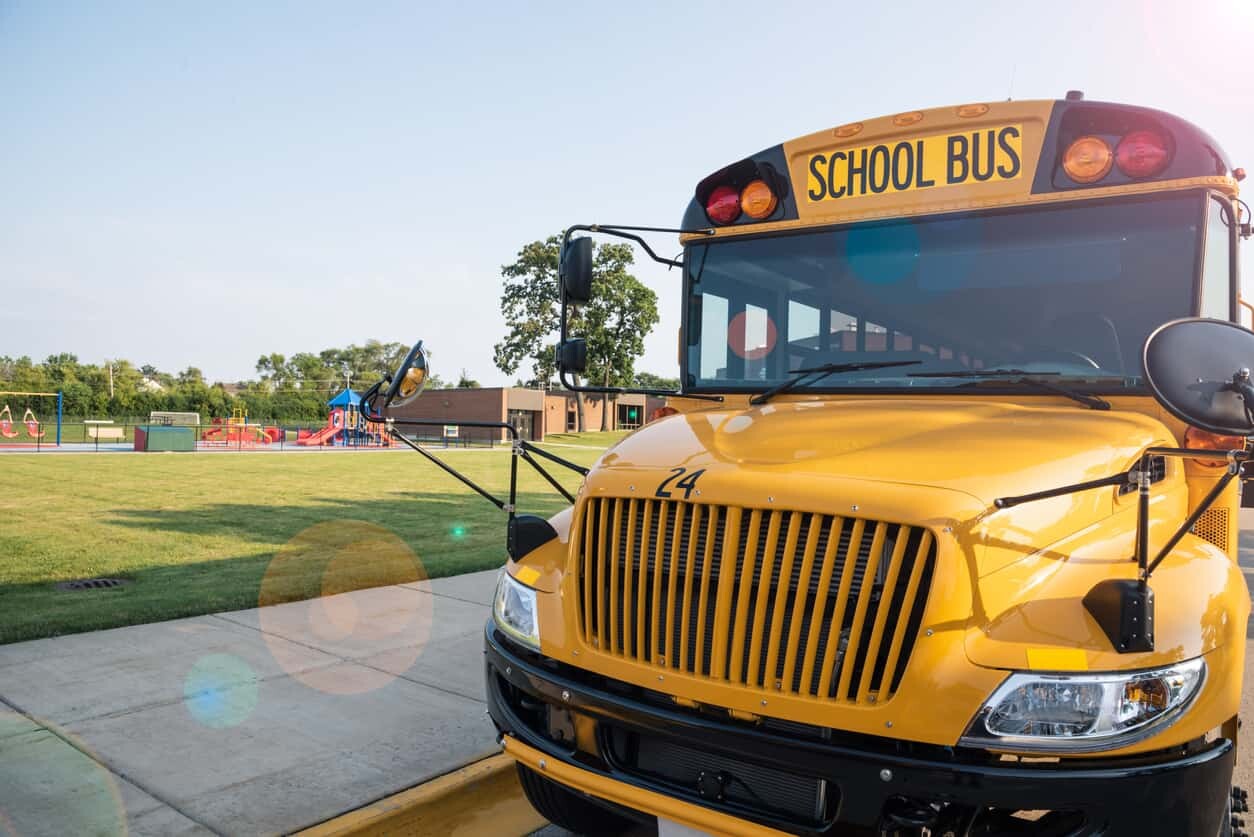 Today's vehicles are generally safer than ever before, but there's one vehicle that is head and shoulders above the rest: The school bus. According to a recent report, the yellow school bus is among the safest vehicles on our roads today, and it's all thanks to regulations and cooperation between the industry and government.
Still, accidents involving school buses happen. And when they do, a number of questions come up including: How did the accident happen? And who can be held liable?
What Causes School Bus Accidents?
There are a variety of factors that can cause school bus accidents. Here are some of them:
Drunk driving
Poor road conditions and construction problems
Lack of passenger protection features
Speeding
Distractions
Bad weather
Who Can Be Held Liable in a School Bus Accident?
Depending on the nature and circumstances of the accident, different parties may be held liable in the event of a school bus accident, including:
The bus driver: A bus driver who disobeys traffic laws, like, say, runs a red light, texts, or makes calls while on the wheel, can be held responsible in the event of an accident.
The bus company: The school may outsource busing services to another bus company. In such cases, the company is duty-bound to ensure their drivers drive in a manner that keeps the students and other road users safe. So, if the bus gets into an accident, the bus company may be held liable for the accident and resulting damages and injuries.
School Districts: Some school buses are owned and operated by the school district. The school district may be held responsible for the accident if:
It failed to conduct adequate background checks of school bus drivers.
It failed to train school bus drivers properly.
It failed to inspect and repair the school bus.
It allowed an intoxicated or incompetent driver to continue driving their bus even after receiving complaints from the students or the authorities.
It's worth noting that, in some cases, more than one party may be at fault. Therefore, if your child has been injured in a school bus accident, a thorough investigation is necessary to identify all the liable parties. At this point, it is recommended that you work with an experienced attorney to gather strong evidence and determine who should be held liable.
Has Your Child Been Injured in a School Bus Accident? Speak With an Experienced Attorney!
If your child has been injured in a school bus accident, reach out to an experienced car accident attorney so they can help you determine who was at fault and pursue your rightful compensation.
Call The Hoffmann Law Firm, L.L.C. 24/7 at (314) 361-4242 for a FREE CASE EVALUATION.
Legal Articles Additional Disclaimer
Lawyer.com is not a law firm and does not offer legal advice. Content posted on Lawyer.com is the sole responsibility of the person from whom such content originated and is not reviewed or commented on by Lawyer.com. The application of law to any set of facts is a highly specialized skill, practiced by lawyers and often dependent on jurisdiction. Content on the site of a legal nature may or may not be accurate for a particular state or jurisdiction and may largely depend on specific circumstances surrounding individual cases, which may or may not be consistent with your circumstances or may no longer be up-to-date to the extent that laws have changed since posting. Legal articles therefore are for review as general research and for use in helping to gauge a lawyer's expertise on a matter. If you are seeking specific legal advice, Lawyer.com recommends that you contact a lawyer to review your specific issues. See Lawyer.com's full Terms of Use for more information.