What to Bring to Your Free Consultation with an Auto Accident Lawyer
What to Bring to Your Free Consultation with an Auto Accident Lawyer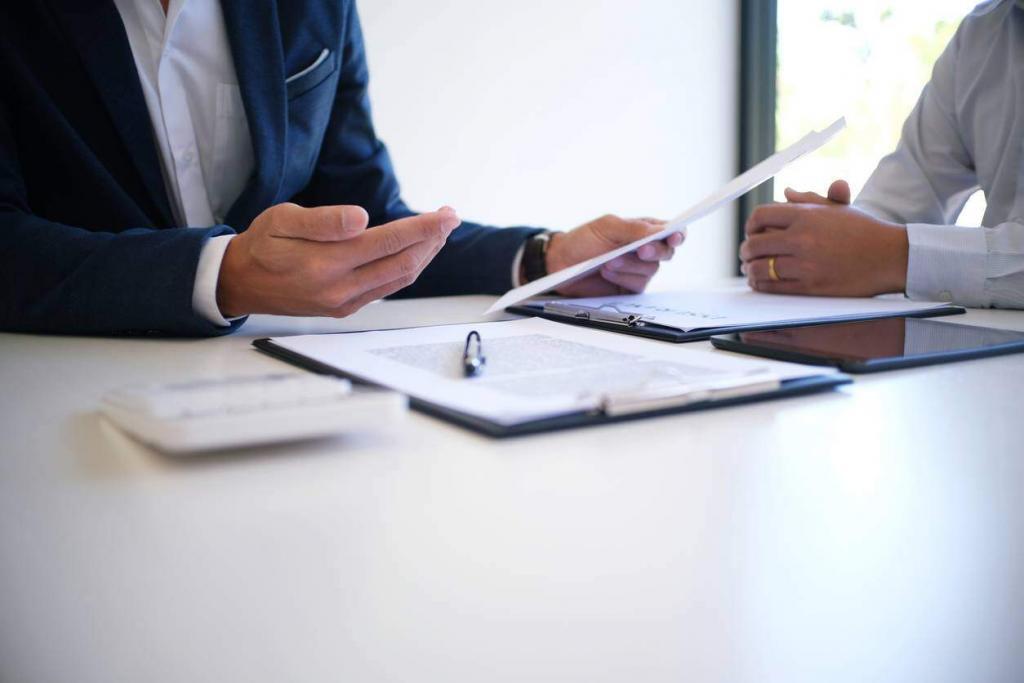 Most car accident attorneys offer free consultations to help victims understand what to expect and see if they are on the same page. Here's what you should bring to such a consultation.
What to Expect from a Free Consultation?
Free consultations are meant to give the attorney more details about the accident so that he can tell you if you have a chance at a case or not. Some attorneys may be able to recommend someone else if they don't have experience with certain situations, or they can advise against a case if they notice a faulty claim.
What Evidence Should You Bring to Your Consultation?
In order to get a clearer picture of how strong your case is, the attorney you are meeting will want to see any evidence that you have gathered so far.
Here is the kind of evidence that can be relevant for your case:
A copy of the police report from the accident scene;

Any medical records that can link the accident to your injuries. They should specify a diagnosis or recommendation for another consultation/investigation; a treatment scheme; any recommendation to stay off work, with clear time specifications;

Journals that you may have kept since the accident to keep a record of your injuries, mood, expenses, etc.

Photographs of your injuries, the scene of the accident, your car and the other cars involved, or any other relevant detail;

Contacts of witnesses, insurance companies, the other driver, police officers that were at the scene;

Details about your insurance company or the other driver's insurance company.
All this information can help the attorney decide if the case has any chance of winning you a fair settlement, and will give him the necessary details to decide on the best approach. Since a lot of these documents contain sensitive information, you can be assured that the free consultation is confidential. Even if you don't end up hiring the attorney, the information you shared will not be disclosed to a third party.
Questions to Ask During Your Consultation
Besides offering information about your case, you should also take a chance to ask some important questions before you hire an attorney.
These include:
What's your experience with cases like mine? How did they end up?

Are you specialized in car accident cases?

What are your expectations about my case?

What fee do you charge and how will it be paid?

Would you be ready to go to court with my case, if needed?
The answers to these questions will help you choose an attorney who has experience in your type of case and knows that a car accident victim needs a fair settlement to pay the attorney fees and medical bills.
Work with a Lawyer
Most car accident lawyers work on a contingency fee, meaning that they are paid only if they win the case. Get in touch with a St. Louis auto accident attorney to discuss the details of your case and decide if you make a good team.
Phone: (314) 361-4242
Legal Articles Additional Disclaimer
Lawyer.com is not a law firm and does not offer legal advice. Content posted on Lawyer.com is the sole responsibility of the person from whom such content originated and is not reviewed or commented on by Lawyer.com. The application of law to any set of facts is a highly specialized skill, practiced by lawyers and often dependent on jurisdiction. Content on the site of a legal nature may or may not be accurate for a particular state or jurisdiction and may largely depend on specific circumstances surrounding individual cases, which may or may not be consistent with your circumstances or may no longer be up-to-date to the extent that laws have changed since posting. Legal articles therefore are for review as general research and for use in helping to gauge a lawyer's expertise on a matter. If you are seeking specific legal advice, Lawyer.com recommends that you contact a lawyer to review your specific issues. See Lawyer.com's full Terms of Use for more information.