What To Do if You've Been Hit by an Uber or Lyft Driver in St. Louis, MO
What To Do if You've Been Hit by an Uber or Lyft Driver in St. Louis, MO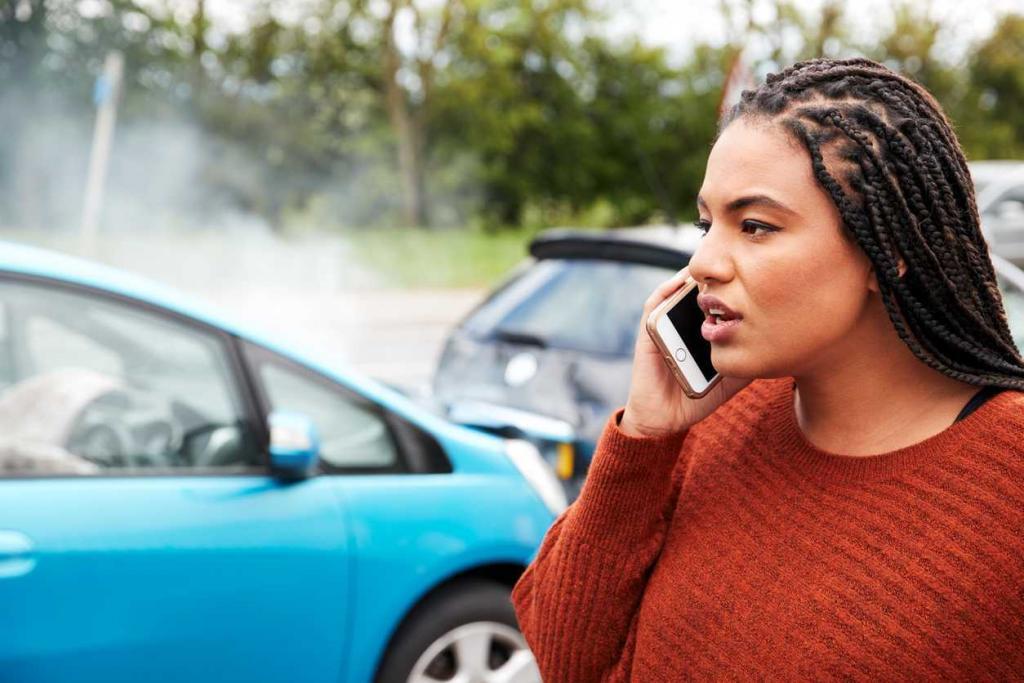 Rideshare services like Uber and Lyft have eclipsed taxis in popularity in many American cities. Unfortunately, ride-sharing apps have been linked to a 3% increase nationwide in motor vehicle fatalities and accidents. If you have been in a St. Louis car accident with an Uber or Lyft Driver, here's what you should do.
Obtain Medical Care if Necessary, Call the Police, and Report the Crash to Uber/Lyft
If you are injured, seek appropriate medical care immediately.

Report the accident to the police and your insurance company. In the state of Missouri, you MUST report an accident to the police if there was an injury, a death, or more than $500 worth of damage. If you are uncertain, report the accident to the police to be safe.

Do NOT admit fault to an insurance adjuster before you have had the chance to speak to an attorney.

Exchange insurance information with the other driver and take pictures of the scene.

Report the crash to Uber or Lyft. You can generally do so through their respective apps or websites.
Find out if You're Eligible for the $1 Million Commercial Policy
Uber and Lyft drivers are independent contractors and thus do not receive the legal protection full-time employees have. Since HB 130 passed in Missouri, Uber/Lyft drivers must pay a licensing fee, pass a background check, and purchase vehicle liability insurance. They are not required to purchase commercial insurance.
Both Uber and Lyft have a $1 million insurance policy - but it may not always kick in.
Uber or Lyft May be Liable if a Ride was in One of Three Covered Stages
If a driver was actively engaged in a ride at the time of the accident, the rideshare company might be liable. To qualify as actively engaged on a ride, the driver would need to have been doing one of three things:
Logging into the app and actively searching for a ride

Accepting a ride and driving to pick the passenger up.

Driving the passenger to the destination
The $1 million policy generally does not cover a driver who has just dropped off a passenger or is between rides.
What if the Driver Was off Duty?
If a driver was not in one of the three stages listed above, the accident would be limited to the driver's personal coverage. Uber and Lyft require proof of personal insurance for all their drivers - but some insurance companies may deny driver insurance if they will be using their vehicle for commercial purposes.
Get an Experienced Attorney To Fight for You.
Dealing with insurance companies after a normal accident can be a complex and stressful experience. Involving rideshare companies adds a layer of difficulty. The Hoffman law firm has over 20 years of experience litigating car accident cases in Saint Louis. Call (314) 361-4242 for a free consultation call.
Legal Articles Additional Disclaimer
Lawyer.com is not a law firm and does not offer legal advice. Content posted on Lawyer.com is the sole responsibility of the person from whom such content originated and is not reviewed or commented on by Lawyer.com. The application of law to any set of facts is a highly specialized skill, practiced by lawyers and often dependent on jurisdiction. Content on the site of a legal nature may or may not be accurate for a particular state or jurisdiction and may largely depend on specific circumstances surrounding individual cases, which may or may not be consistent with your circumstances or may no longer be up-to-date to the extent that laws have changed since posting. Legal articles therefore are for review as general research and for use in helping to gauge a lawyer's expertise on a matter. If you are seeking specific legal advice, Lawyer.com recommends that you contact a lawyer to review your specific issues. See Lawyer.com's full Terms of Use for more information.