What to Do When the At-Fault Driver Lies About a Crash in Missouri
What to Do When the At-Fault Driver Lies About a Crash in Missouri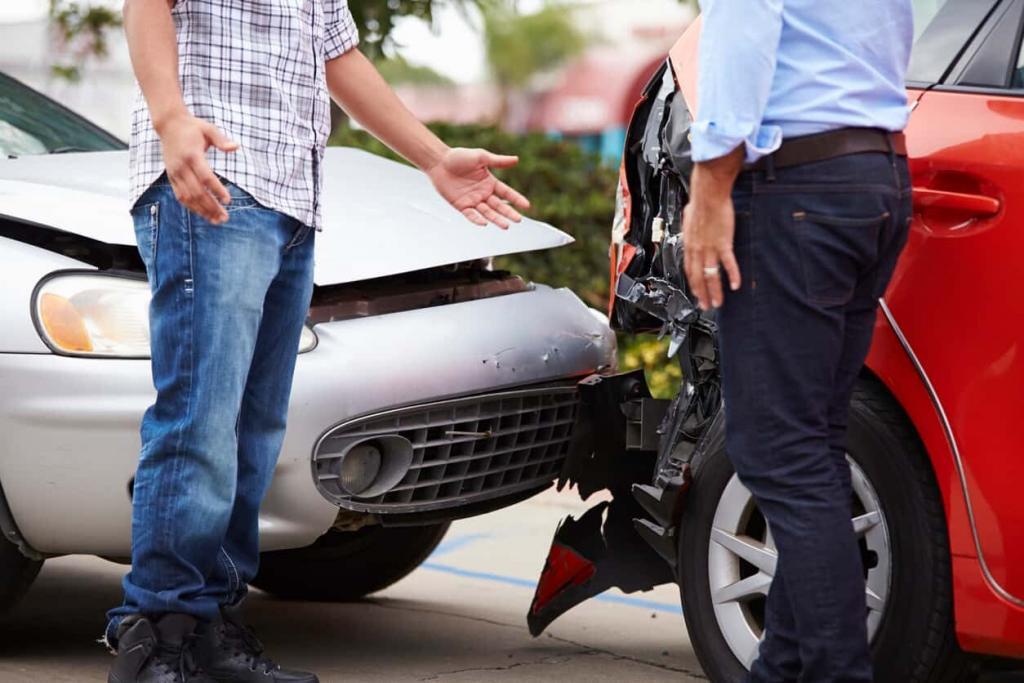 In the aftermath of a car crash, the moments can be intense, emotions run high, and clarity can sometimes be elusive. But what happens when, amid all this, the at-fault driver denies responsibility or even lies about the circumstances of the crash? This is a situation many Missourians find themselves in, and it can be incredibly stressful. Here are some general steps you should take in such scenarios, especially when it becomes essential to seek the services of a Missouri car crash attorney.
1. Stay Calm and Document Everything
First and foremost, remain calm. Do not engage in any argument or confrontation. Instead, focus on documenting everything related to the crash. Take photographs of the accident scene, your vehicle, the other driver's vehicle, and any visible injuries. These can be invaluable when building your case.
2. Seek Witnesses
If there are any witnesses to the crash, approach them. Request their contact details and a brief statement about what they saw. Independent witnesses can provide a neutral perspective that might be crucial if the other driver is dishonest.
3. Notify the Police
Always call the police, even if the damage appears minimal. A police report provides an official record of the accident. In cases where the at-fault driver lies, having a police report can be especially beneficial when presenting your side of the story.
4. Seek Medical Attention
Regardless of how minor your injuries might seem, always get a medical checkup after a crash. Not only does this prioritize your health, but it also ensures a medical record of any injuries related to the accident.
5. Consult a Missouri Car Crash Attorney
It's essential to consult with an experienced Missouri car crash attorney as soon as possible. Remember, each car crash is unique. While this article provides general guidelines, discussing the specifics of your case with a seasoned attorney can give you the best insight. At The Hoffmann Law Firm, with over 25 years of experience handling thousands of cases, we pride ourselves on our dedicated and personalized approach to every client. You don't pay us unless we get you compensation.
6. Avoid Social Media
Resist the urge to share details about the crash on social media. Anything you post can be used against you, muddying the waters further, especially if the at-fault driver is lying.
7. Know Your Rights
Missouri operates under a "fault" system when it comes to car accidents. This means that the person responsible for causing the car crash is also responsible for any resulting harm or damage. If the at-fault driver is trying to evade responsibility, it's even more crucial to be aware of your rights and ensure they are protected.
Why Speak With a Missouri Car Accident Lawyer?
Navigating the complexities of a car crash can be daunting, especially when facing an untruthful at-fault driver. With potential legal nuances, insurance claims, and the challenges of recovering from an accident, having a trusted legal ally is invaluable.
At The Hoffmann Law Firm, our St. Louis car crash lawyers have assisted clients for over two decades. With thousands of cases under our belt, we understand the intricacies of Missouri's laws and the challenges that can arise when dealing with untruthful drivers. More importantly, our client-centric approach means we're with you every step of the way.
Missouri Car Crash Attorneys
Remember, you don't have to face this challenging situation by yourself. With experienced attorneys by your side, you have a much stronger chance of achieving a favorable outcome, even when dealing with deceitful drivers. We understand the stress and uncertainty that can arise in the aftermath of a car crash, especially when you feel wronged.
If you or a loved one is dealing with an at-fault driver who is not telling the truth about a car crash in Missouri, don't hesitate. Reach out to us at The Hoffmann Law Firm. Discussing the specifics of your unique case with our seasoned attorneys can make all the difference. Call us 24/7 at (314) 361-4242 for a free consultation.
Legal Articles Additional Disclaimer
Lawyer.com is not a law firm and does not offer legal advice. Content posted on Lawyer.com is the sole responsibility of the person from whom such content originated and is not reviewed or commented on by Lawyer.com. The application of law to any set of facts is a highly specialized skill, practiced by lawyers and often dependent on jurisdiction. Content on the site of a legal nature may or may not be accurate for a particular state or jurisdiction and may largely depend on specific circumstances surrounding individual cases, which may or may not be consistent with your circumstances or may no longer be up-to-date to the extent that laws have changed since posting. Legal articles therefore are for review as general research and for use in helping to gauge a lawyer's expertise on a matter. If you are seeking specific legal advice, Lawyer.com recommends that you contact a lawyer to review your specific issues. See Lawyer.com's full Terms of Use for more information.