What You Can Do to Help Prevent St. Louis Motorcycle Accidents
What You Can Do to Help Prevent St. Louis Motorcycle Accidents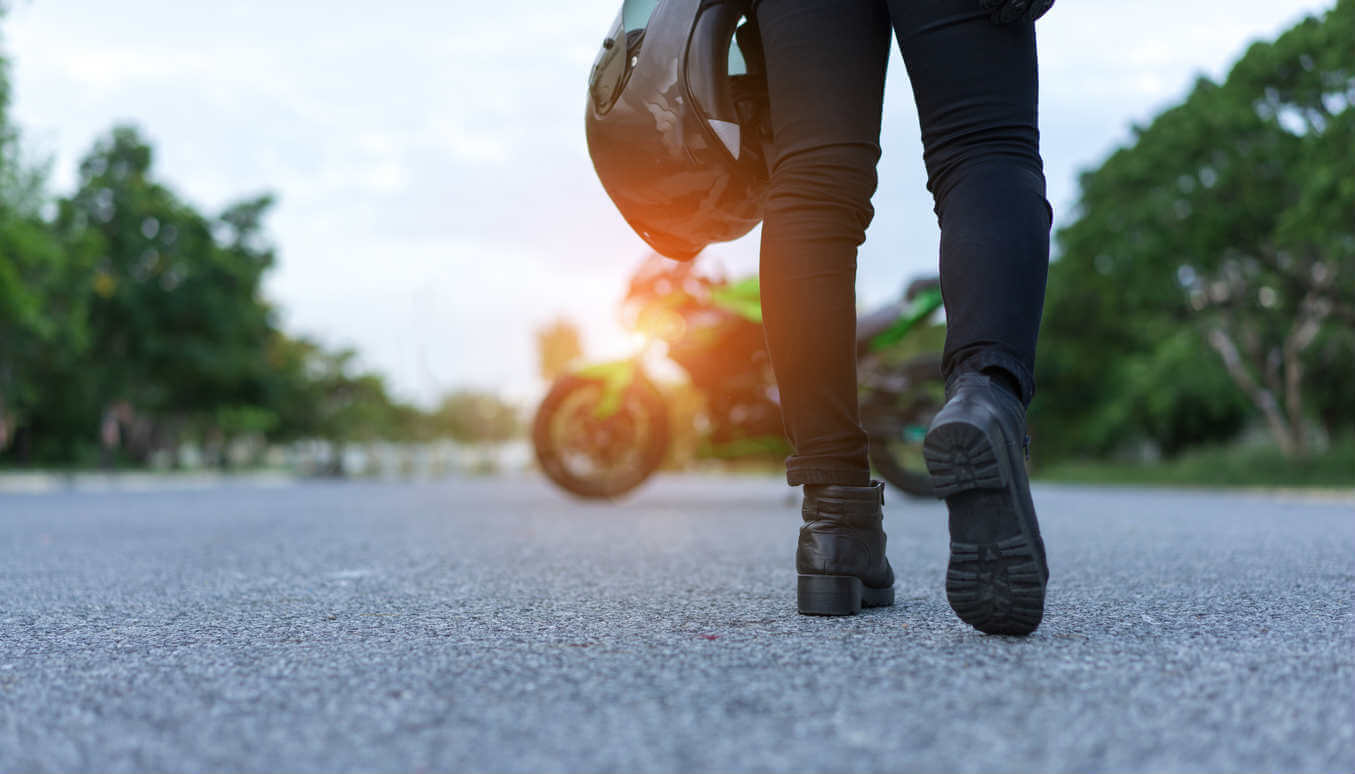 Few things can compare with the freedom and excitement you feel while riding a motorcycle. Unfortunately, some trips can end tragically. According to the National Highway Traffic Safety Administration, close to 5,000 people were killed in motorcycle accidents in 2013, and 88.000 were injured. The numbers are quite high in Missouri too. 88 people died as a result of a motorcycle accident in 2014, a slight increase from the previous year.
Whether you are an experienced rider or you just bought your first motorcycle, here are some safety tips that you should always keep in mind. If you or a loved one has been injured in a motorcycle accident, then you should reach out to a St. Louis car accident attorney as soon as possible. The sooner you act, the higher the chances of getting compensation for your pain and suffering.
Always Wear a Helmet and Protective Gear
The law in Missouri requires motorcycle drivers to always wear a helmet or face a fine. Although the law is clear, many ignore it, risking their lives. 54% of the people that died in a motorcycle accident in 2016 weren't wearing a helmet. Moreover, worldwide data shows that head injuries are the most common (and the most severe) during a motorcycle crash. Because of the forces your body experience during a crash, your brain might repeatedly hit the inside of your skull, causing you debilitating or fatal injuries.
In addition to a helmet, make sure to wear protective gear too, such as a motorcycle jacket and vest, gloves, and non-slip boots.
Keep Your Eyes Wide Opened at Intersections
Intersections can be hazardous spots for motorcyclists as most drivers are more focused on the lights rather than their surroundings. That's why you should drive defensively and try to anticipate what the other drivers might do next. Keep an adequate distance between you and the other vehicles so that you have enough space to react in case something goes wrong. Keep away from the drivers' blind spots and try to pay attention to what is happening around you. A lot of motorcyclists use these few seconds to check their phones. This minor distraction can cost you dearly.
Purchase Insurance
The law in Missouri requires all motor vehicle drivers to carry insurance. The minimum coverage you can get is:
25,000 per person for bodily injury

$50,000 per accident for bodily injury

$10,000 per accident for property
If you crash your motorcycle and get injured, then you can use your motor and health insurance to pay for your medical treatment. But, if the accident was not your fault, then the responsible driver should pay for your damages. A St. Louis car accident lawyer can help you file a claim and get proper compensation for your pain and suffering.
A motorcycle can give you the freedom and sense of adventure you are looking for. Keep in mind though that you have a huge responsibility to yourself and others when riding one. Follow these basic safety tips to stay away from harm's way.
Legal Articles Additional Disclaimer
Lawyer.com is not a law firm and does not offer legal advice. Content posted on Lawyer.com is the sole responsibility of the person from whom such content originated and is not reviewed or commented on by Lawyer.com. The application of law to any set of facts is a highly specialized skill, practiced by lawyers and often dependent on jurisdiction. Content on the site of a legal nature may or may not be accurate for a particular state or jurisdiction and may largely depend on specific circumstances surrounding individual cases, which may or may not be consistent with your circumstances or may no longer be up-to-date to the extent that laws have changed since posting. Legal articles therefore are for review as general research and for use in helping to gauge a lawyer's expertise on a matter. If you are seeking specific legal advice, Lawyer.com recommends that you contact a lawyer to review your specific issues. See Lawyer.com's full Terms of Use for more information.