When Someone Hits You From Behind
When Someone Hits You From Behind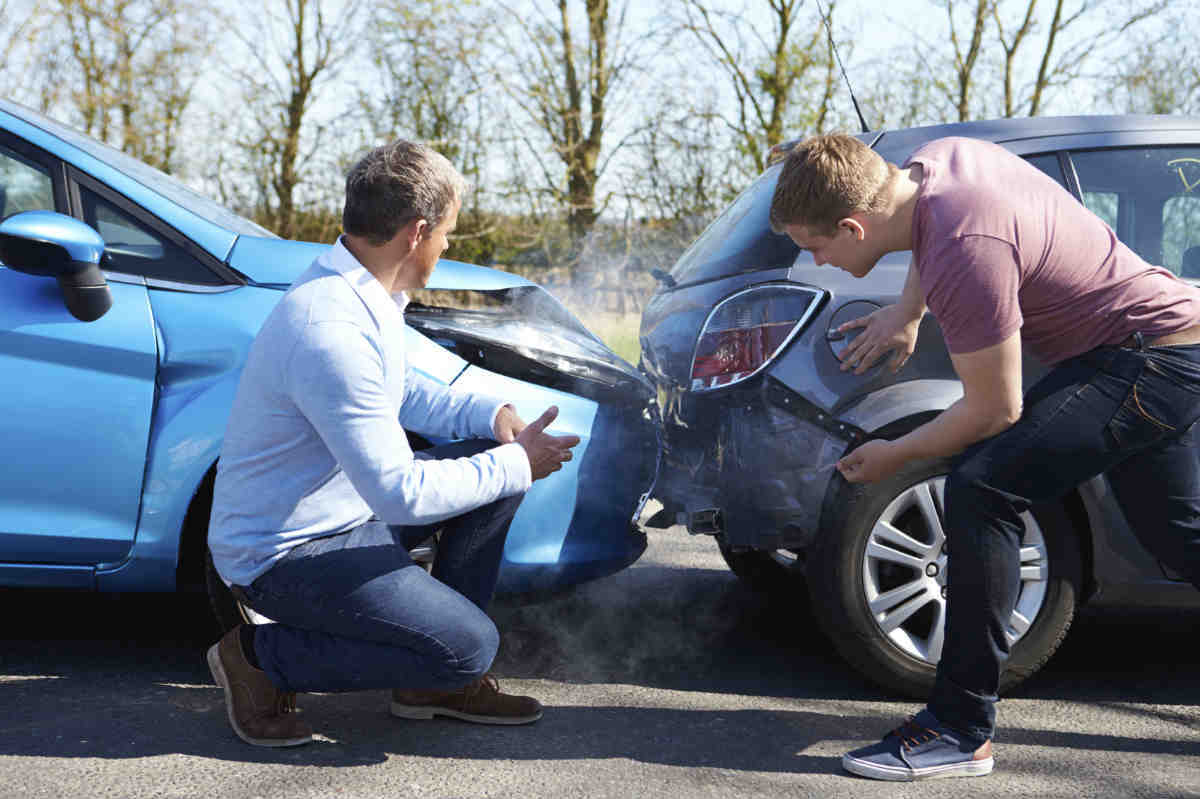 Rear-end collisions are the most common of all road accidents. The worst case scenario of the accident is when you are stopped at a stop sign or a red signal and a vehicle comes from behind and hits you. The shock and trauma caused by such accidents can be immense. These accidents can vary in severity from mere fender-benders to ones causing serious damage to the vehicle, serious injuries or even death of the driver or other occupants of the vehicle ahead.
Chain Reaction Accidents
Rear-end collisions may result in chain accidents which affect other vehicles stopped ahead of the car being hit from behind. The driver of the vehicle that rear-ended the first car may not be directly responsible for hitting your car, but you may still get injured due to the chain reaction.
Many people walk away unscathed and with minimal damage to the vehicle; however, you may not be that lucky. The visible damage to the car occurs on the bumpers, cracked window glasses and windshields; however, there may be unseen damage to the vehicle which you may later detect, like a damaged or bent frame or damaged locking mechanisms.
The damages to your vehicle are generally covered by the auto insurance that you would have purchased; however, the extensive medical expenses that may occur due to a serious injury is generally not covered by your insurance company. The compensation provided by the insurance company is limited by the maximum value of the policy and the medical bills resulting from a serious injury generally cross the limit of your auto policy.
Injuries Resulting From Rear-End Collisions
The most common injuries resulting from a rear-end collision are whiplash injuries to the neck and the head. The injury may be to the spine or ruptured disc in the neck area. The treatment for these is expensive and prolonged and it may take years to recover from these injuries. In such a scenario, it is best to file a lawsuit against the driver at-fault for the damages sustained to the vehicle, bodily injuries, loss of wages, and pain and suffering.
Receiving Compensation for Damages
In the case of chain reaction accidents, you may sustain damages to your vehicle and bodily injuries which are caused by the car immediately behind yours; however, the actual perpetrator of the accident may be someone else who has caused a multiple car accident. When you file for compensation for damages sustained in such an accident, you must name the drivers of all the vehicles involved in the accident. Rear-end collisions may involve multiple parties and several insurance companies; hence, it is best to hire a St. Louis car accident attorney to represent your case so that you receive the rightful compensation. Contact The Hoffman Law Firm, L.L.C. at (314) 361-4242 for a free consultation.
Legal Articles Additional Disclaimer
Lawyer.com is not a law firm and does not offer legal advice. Content posted on Lawyer.com is the sole responsibility of the person from whom such content originated and is not reviewed or commented on by Lawyer.com. The application of law to any set of facts is a highly specialized skill, practiced by lawyers and often dependent on jurisdiction. Content on the site of a legal nature may or may not be accurate for a particular state or jurisdiction and may largely depend on specific circumstances surrounding individual cases, which may or may not be consistent with your circumstances or may no longer be up-to-date to the extent that laws have changed since posting. Legal articles therefore are for review as general research and for use in helping to gauge a lawyer's expertise on a matter. If you are seeking specific legal advice, Lawyer.com recommends that you contact a lawyer to review your specific issues. See Lawyer.com's full Terms of Use for more information.