Where Most Motorcycle Accidents Occur and What You Can Do to Prevent Them
Where Most Motorcycle Accidents Occur and What You Can Do to Prevent Them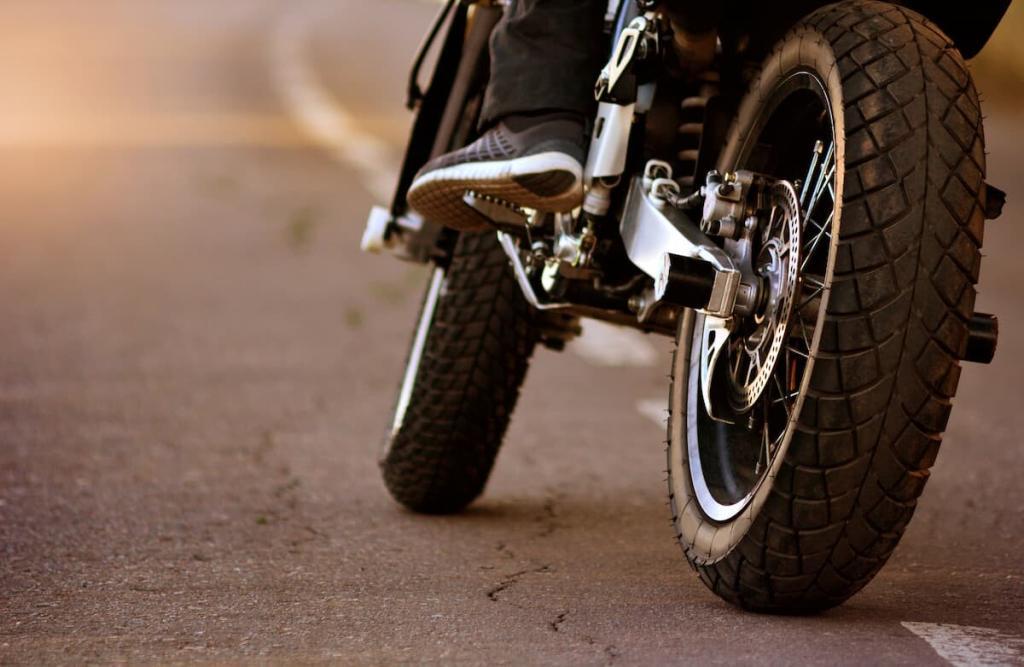 According to the National Highway Traffic Safety Administration (NHTSA), over 89,000 motorcycle accidents happen every year. Sadly, motorcycle accidents can occur anywhere and at any time. However, some locations are more dangerous for motorcyclists. Being aware of these locations can help motorcyclists reduce their chances of getting in an accident.
Here are the most common places where motorcycle accidents occur.
1. Intersections
According to the NHTSA, almost 70% of motorcycle accidents take place at intersections. Common intersections accidents involving motorcycles include:
Rear-End Collision
A rider at an intersection waiting for the traffic lights to turn green is at a high risk of a rear-end collision. What's more, unlike other vehicles, motorcycles generally don't have a rear bumper to protect them from the force of a rear-end collision. As a result, the force of another vehicle hitting them from behind can dislodge the rider from the motorcycle, throw them right into the path of oncoming vehicles and expose them to severe and fatal injuries.
Left Turning Vehicles
42% of motorcycle intersection accidents happen when drivers turn left in the path of unsuspecting motorcyclists. In most cases, these accidents result from motorists' inattentiveness. As a result, they fail to see the motorcycle or misjudge how fast a motorcyclist is traveling and turn into their path of travel, causing an accident.
2. Freeways
Freeways are another common spot for motorcycle accidents. Motorcycle accidents are common in these spots as there's more traffic and higher rates of speed. For example, a motorist may fail to check their blind spots, merge into lanes before checking for bikers, or negligently sideswipe a motorcyclist near their vehicle. As a result, the rider will likely lose control, crash, and may sustain severe injuries.
Additionally, motorcycles on freeways are also susceptible to crashes due to road conditions such as oil spillage, loose gravel, and potholes. Road debris such as blown tires also poses a severe risk to motorcyclists.
3. Two-Lane Roads
While two-lane roads are dangerous for any motorist, they are riskier for motorcyclists. These roads are often narrow, and a distracted or reckless driver may swerve into the opposing lane and cause a catastrophic head-on collision with an oncoming motorcycle.
What Should You Do After a Motorcycle Accident?
Despite your best efforts as a rider to be careful, vigilant, and stay out of blind spots, motorcycle accidents at these spots will likely happen. Sadly, when they happen, these accidents can cause you pain, damage your motorcycle, or even incapacitate you.
However, if your motorcycle accident happened due to another motorist's negligence or distraction, you can generally hold the responsible party liable by filing an accident claim. Unfortunately, filing an accident claim is not as straightforward as you think, especially when pursuing it alone. The process can be long and complex. Also, the at-fault party's insurance company will do everything in its power to minimize or deny your claim.
Seasoned motorcycle accident attorneys have vast experience dealing with motorcycle accident claims and can help take care of things you are unsure of. They also understand the inherent biases, prejudices, and stereotypes that motorcyclists face and can fight for your case to ensure that you are well-compensated.
Speak With an Experienced St. Louis Auto Accident Attorney
Have you been involved in a St. Louis auto accident due to someone else's negligence or distraction? Call The Hoffmann Law Firm, L.L.C. 24/7 to speak with an experienced St. Louis auto accident attorney. We've represented accident victims for over 20 years and can help you understand what your rights are after an accident.
Call us 24/7 at (314) 361-4242 for a FREE case evaluation.
Legal Articles Additional Disclaimer
Lawyer.com is not a law firm and does not offer legal advice. Content posted on Lawyer.com is the sole responsibility of the person from whom such content originated and is not reviewed or commented on by Lawyer.com. The application of law to any set of facts is a highly specialized skill, practiced by lawyers and often dependent on jurisdiction. Content on the site of a legal nature may or may not be accurate for a particular state or jurisdiction and may largely depend on specific circumstances surrounding individual cases, which may or may not be consistent with your circumstances or may no longer be up-to-date to the extent that laws have changed since posting. Legal articles therefore are for review as general research and for use in helping to gauge a lawyer's expertise on a matter. If you are seeking specific legal advice, Lawyer.com recommends that you contact a lawyer to review your specific issues. See Lawyer.com's full Terms of Use for more information.