Why You Should Be Very Careful What You Say After a St. Louis Car Accident
Why You Should Be Very Careful What You Say After a St. Louis Car Accident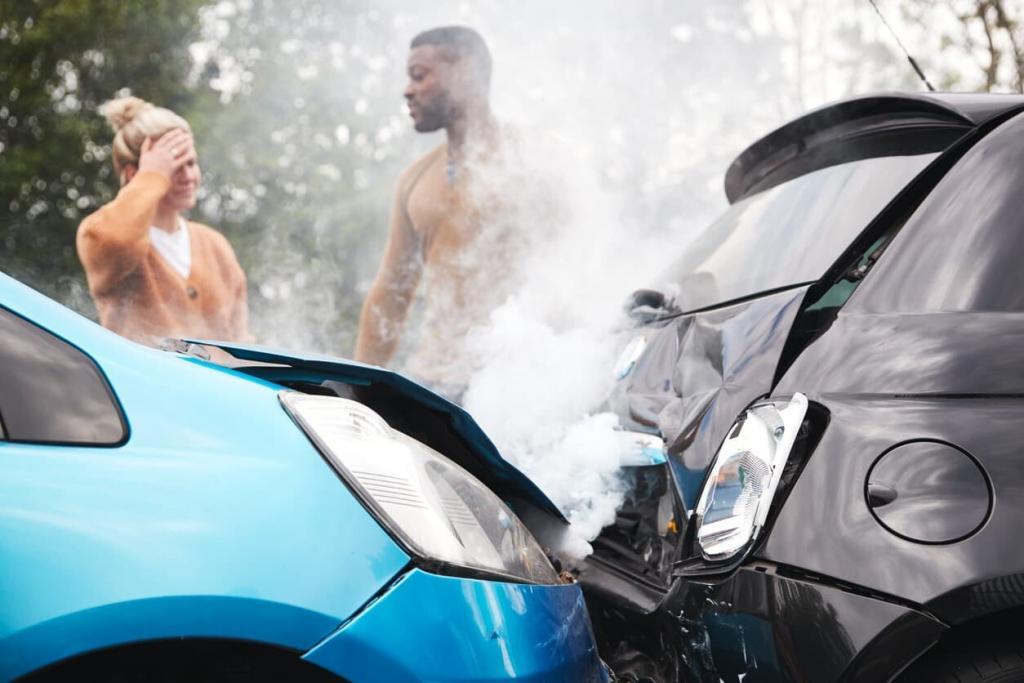 You should never admit fault after a car accident to anyone who asks. Missouri is a comparative fault state, which means that multiple parties can be held legally liable for the same car accident.
Each party will be assigned a percentage of fault based on how much their own actions contributed to the accident and the subsequent damages. This means, if you've been found 30% liable, you can only recover 70% of your damages, which is the amount left once your involvement is subtracted.
Admitting fault makes the process of insurance claim settlements a lot more complicated since the insurance company will always bring up your admission as a reason to either dismiss your claim or lower the settlement.
Who Would Ask You About Fault, and Why Shouldn't You Answer the Question?
You may talk to multiple people right after the car accident, from police officers called at the scene, to doctors, the other driver, or even an insurance adjuster who'll reach out to you directly.
No matter who you talk to, it's important to avoid admitting guilt. Even if the police ask for your statement, you should relay the information without directly admitting total or even partial guilt. Stick to the facts.
For one thing, "fault" is not always so clear right after the accident takes place. While you might remember your own actions, you don't have the full picture of what actually happened. Admitting fault puts a damper on your claim well before your St. Louis car accident lawyer can start gathering evidence to identify the responsible party.
Even if the investigation uncovers that you were not at fault or your actions had a much lower contribution to the event, you're still going up your own words. Avoid saying anything that could even be interpreted as an admission of guilt.
Can You Fight Against Your Own Fault Admission?
In some cases, a lawyer may be able to fight against a car accident victim's admission of fault. There are several ways where this may be possible. For example, the insurance company tricked you into admitting fault or gained this admission illegally. An adjuster may have contacted you and told you your conversation was 'off the record,' and during this call, you admitted fault. It's important to understand that no conversation with the other driver's insurance company is off the record, so your confession may be dismissed because the insurance adjuster lied to you.
Perhaps you were highly frantic and disoriented after the accident, so your testimony should not hold a lot of weight. It's common for people to behave erratically or say things they don't mean after a collision. For example, you may have apologized for the accident, not realizing this could be interpreted as an admission of guilt. You may have simply been apologizing because you felt bad that the accident happened or someone was injured.
Speak With a St. Louis Car Accident Lawyer
If you've been involved in a car accident, please reach out to an experienced St. Louis car accident attorney as soon as possible for 24hr legal advice. With the help of an experienced lawyer, you may be able to recover damages from the at-fault party.
Call The Hoffmann Law Firm, L.L.C. 24/7 at (314) 361-4242 for a FREE case evaluation.
Legal Articles Additional Disclaimer
Lawyer.com is not a law firm and does not offer legal advice. Content posted on Lawyer.com is the sole responsibility of the person from whom such content originated and is not reviewed or commented on by Lawyer.com. The application of law to any set of facts is a highly specialized skill, practiced by lawyers and often dependent on jurisdiction. Content on the site of a legal nature may or may not be accurate for a particular state or jurisdiction and may largely depend on specific circumstances surrounding individual cases, which may or may not be consistent with your circumstances or may no longer be up-to-date to the extent that laws have changed since posting. Legal articles therefore are for review as general research and for use in helping to gauge a lawyer's expertise on a matter. If you are seeking specific legal advice, Lawyer.com recommends that you contact a lawyer to review your specific issues. See Lawyer.com's full Terms of Use for more information.